iLIKEtoDESTROY hopesANDdreams WhyIsItAlways2006, 28, Homme, États-Unis
www.animalcollective.org/Dernière visite : octobre 2014
2

1

7

1

6

7

écoutes depuis le 5 jui. 2005

Flux
| | | | | |
| --- | --- | --- | --- | --- |
| 1 | | | | |
| 2 | | | | |
| 3 | | | | |
| 4 | | | | |
| 5 | | | | |
| 6 | | | | |
| 7 | | | | |
| 8 | | | | |
| 9 | | | | |
| 10 | | | | |
| 11 | | | | |
| 12 | | | | |
| 13 | | | | |
| 14 | | | | |
| 15 | | | | |

Flux
| | | | | | |
| --- | --- | --- | --- | --- | --- |
| 1 | | | | | |
| 2 | | | | | |
| 3 | | | | | |
| 4 | | | | | |
| 5 | | | | | |
| 6 | | | | | |
| 7 | | | | | |
| 8 | | | | | |
| 8 | | | | | |
| 10 | | | | | |
| 10 | | | | | |
| 12 | | | | | |
| 13 | | | | | |
| 13 | | | | | |
| 13 | | | | | |
À propos de moi
10000th track: (13 Dec 2005)
Mirah - Monument

"It wasn't the hunting that led me there"
(Microphones = literal #1 band, though that's a Mt. Eerie lyric.)
20000th track: (19 May 2006)
cLOUDDEAD - Rifle Eyes

F.A.Q.'s
Q: What is the reason for your demeanor?
A: I am God.
30000th track: (03 Nov 2006)
Fujiya & Miyagi - Skinny Punk

Q: Are You hateradio / andrzej / hexonn / whatever the fuck you decide to you call yourself these days?
A: Yes.
40000th track: (12 Jun 2007)
Mirah and Spectratone International - Gestation of the Sacred Beetle

Q: Do you have so-and-so's album to upload?
A: If it's on my list, then it's 99% likely that, yes, I do.
50000th track: (07 Feb 2008)
Björk - Mouth's Cradle

Q: Do you upload music?
A: Nah, sometimes.
60000th track: (11 Dec 2008)
The Knife - You Take My Breath Away (MHC Remix)

Q: Do you have a flame?
A: I, what?
70000th track: (07 Aug 2009)
Eric's Trip - Universe

Q: Will you marry me!?
A: No.
80000th track: (07 Feb 2010)
Tujiko Noriko - Girl Meets Boy

Q: Will you marry me now!?
A: No.
90000th track: (20 Jun 2010)
Virgin Insanity - Once

Q: Why are you so cool or not?
A: It comes with not going outside much.
100000th track: (09 Oct 2010)
Black Moth Super Rainbow - Jogging Home (Bonus Track)

Q: When was the last time you scrobbled something?
A: Look to the left st00pid! (I know you just looked to the left. Now you
can
feel extra foolish.) ;]
110000th track: (29 Dec 2010)
Factums - rue

Q: Why are you so mysterious?
A: idk
120000th track: (24 Apr 2011)
Echo & the Bunnymen - The Killing Moon

Q: I think you suck!
A: That's not a question! Jerk. . . . meh, also.
130000th track: (21 Jul 2011)
Angelo Badalamenti - Love Theme from Twin Peaks

Got a question that you're dying to ask? Send me a message and YOUR question could be featured in my FAQ!
140000th track: (22 Oct 2011)
65daysofstatic - Four Score And (Some Drum'N'Bass)

FAQ YES!
150000th track: (18 Feb 2012)
Curtis Mayfield - No Thing On Me (Cocaine Song)

Extracurricular
* Animal Collective site by me
Animal Collective
, YES!
* my musics
!hexonn
160000th track: (08 Jun 2012)
dBridge - Rendezvous

TOUCH ME [THERE] LIKE YOU KNOW WHAT YOU'RE DOING!
170000th track: (14 Nov 2012)
Food Pyramid - Cycloscope

Informational
woah sau' [what's up]
be "my 'y'r friend'"
a broken Californian, I'm.
180000th track: (29 Apr 2013)
Balam Acab - Motion

So, I live in Southern Calif, but want to live in the NW, maybe not Oregon maybe Washington, maybe not so much Canada (aka Canadia) . . . or maybe yes. Nah.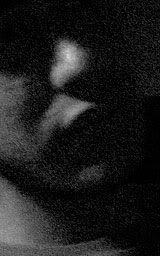 /narx ,ho
190000th track: (18 Dec 2013)
The Blue Nile - Heatwave

Questionable Ethics
"Do you badger people into buying albums you like that you know they'll probably
hate
?"
- I don't do that, but I should...?
Go listen to
Team Boo
or
The Doldrums
now
Olde & Decrepit
These things no longer work.
*
Modest Mouse site
[dead sorta my]
*
arcticsounds.org
[dead site of/for/to modest mouse live shows]
*
Final Fantasy NEXT, FFXIII, FF Versus XIII News and Info
[dead]
What i work with /foobar ym
update: 15 Jan 07
broken
foosic
, like last.fm, but foobar-only (sort of)
archive:
25 Aug 06
25 May 06
(fb2k .91)
02 Apr '06
(fb2k .9)
07 Mar '06
07 Feb '06
older
Finalize
"Kitty's got no friends"
On count since 2006.3.27
Activité récente
xran et davidokas sont maintenant ami(e)s.

mai 2014

xran a mis à jour son profil.

mars 2014

xran et Dvdjamm5150 sont maintenant amis.

mars 2014

xran et zukaus sont maintenant amis.

mars 2014

xran et angst72 sont maintenant amis.

mars 2014

xran et winterisbroken sont maintenant amis.

mars 2014

xran et peluchemorado sont maintenant amis.

mars 2014

xran a laissé un shout à HondaFoo .

mars 2014

xran et sont maintenant ami(e)s.

mars 2014