Athiests are Gods, Homme, États-UnisDernière visite : hier matin
1

7

8

9

3

5

écoutes depuis le 3 fév. 2007

Flux
| | | | | |
| --- | --- | --- | --- | --- |
| 1 | | | | |
| 2 | | | | |
| 3 | | | | |
| 4 | | | | |
| 5 | | | | |
| 6 | | | | |
| 7 | | | | |
| 8 | | | | |
| 9 | | | | |
| 10 | | | | |
| 11 | | | | |
| 12 | | | | |
| 13 | | | | |
| 14 | | | | |
| 15 | | | | |
| 16 | | | | |
| 17 | | | | |
| 18 | | | | |
| 19 | | | | |
| 20 | | | | |
| 21 | | | | |
| 22 | | | | |
| 23 | | | | |
| 24 | | | | |
| 25 | | | | |
| 26 | | | | |
| 27 | | | | |
| 28 | | | | |
| 28 | | | | |
| 30 | | | | |
| 31 | | | | |
| 32 | | | | |
| 33 | | | | |
| 34 | | | | |
| 35 | | | | |
| 36 | | | | |
| 37 | | | | |
| 38 | | | | |
| 39 | | | | |
| 39 | | | | |
| 41 | | | | |
| 42 | | | | |
| 43 | | | | |
| 44 | | | | |
| 45 | | | | |
| 46 | | | | |
| 46 | | | | |
| 46 | | | | |
| 49 | | | | |
| 50 | | | | |

Flux
| | | | | | |
| --- | --- | --- | --- | --- | --- |
| 1 | | | | | |
| 2 | | | | | |
| 3 | | | | | |
| 3 | | | | | |
| 5 | | | | | |
| 5 | | | | | |
| 7 | | | | | |
| 7 | | | | | |
| 7 | | | | | |
| 7 | | | | | |
| 7 | | | | | |
| 7 | | | | | |
| 7 | | | | | |
| 7 | | | | | |
| 7 | | | | | |
| 7 | | | | | |
| 17 | | | | | |
| 17 | | | | | |
| 17 | | | | | |
| 17 | | | | | |
| 17 | | | | | |
| 17 | | | | | |
| 17 | | | | | |
| 17 | | | | | |
| 17 | | | | | |
| 17 | | | | | |
| 17 | | | | | |
| 17 | | | | | |
| 17 | | | | | |
| 17 | | | | | |
| 31 | | | | | |
| 31 | | | | | |
| 31 | | | | | |
| 31 | | | | | |
| 31 | | | | | |
| 31 | | | | | |
| 31 | | | | | |
| 31 | | | | | |
| 31 | | | | | |
| 40 | | | | | |
| 40 | | | | | |
| 40 | | | | | |
| 40 | | | | | |
| 40 | | | | | |
| 40 | | | | | |
| 40 | | | | | |
| 47 | | | | | |
| 47 | | | | | |
| 47 | | | | | |
| 47 | | | | | |
À propos de moi
I want to stay as close to the edge as I can without going over. Out on the edge you see all kinds of things you can't see from the center.
-Kurt Vonnegut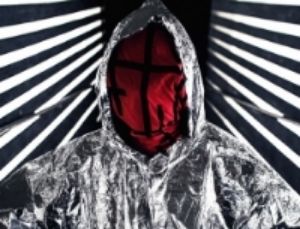 Skeptic: "Ambient is boring"
Reply: "That says more about you than it does the music. You sound like a child requiring constant stimulation; you need to relax and open your mind."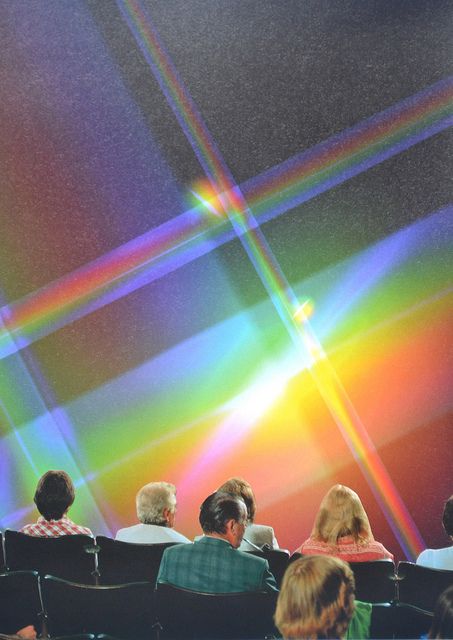 "I'm free, I think. I shut my eyes and think hard and deep about how free I am, but I can't really understand what it means. All I know is I'm totally alone. All alone in an unfamiliar place, like some solitary explorer who's lost his compass and his map. Is this what it means to be free? I don't know, and I give up thinking about it."
— Haruki Murakami (Kafka on the Shore)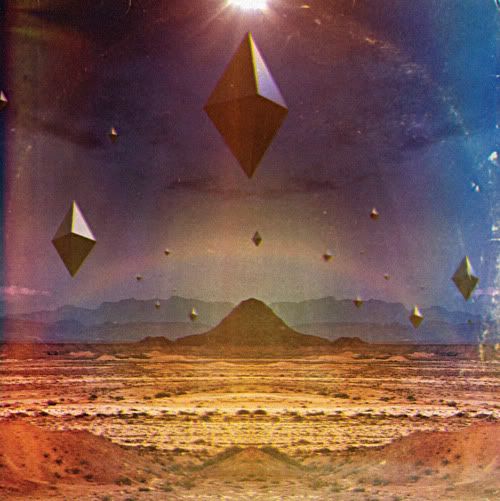 The 84th Problem:
A man once came to see the Buddha to get help with his problems. After the man had told the Buddha one of his problems and asked for help, the Buddha replied: "I cannot help you get rid of that problem."
The man was surprised that the Buddha could not help him in this regard, but he told the Buddha about another problem; he thought to himself that the Buddha should at least be able to help him with that problem. But the Buddha told him "I cannot help you with that problem either."
The man started to get impatient. He said: "How can it be that you are the perfectly Enlightened Buddha, when you can't even help people get rid of their problems?" The Buddha answered: "You will always have 83 problems in your life. Sometimes a problem will go, but then another problem will come. I cannot help you with that."
The baffled man asked the Buddha: "But, what can you help me with, then?" The Buddha replied: "I can help you get rid of your 84th problem." The man asked: "But what is my 84th problem?" The Buddha replied: "That you want to get rid of your 83 problems."
Platinum Stack (complete album scrobbled 20 plays): 305
-2014-
Actress ~ Ghettoville (Werkdiscs)
-2013-
Atoms For Peace ~ Amok ( XL Recordings)
Autechre ~ Exai (Warp)
Boards of Canada ~ Tomorrow's Harvest (Warp)
Burial - Rival Dealer (Hyperdub)
Demdike Stare ~ Testpressings #001 (Modern Love)
Demdike Stare ~ Testpressings #002 ( Modern Love)
Forest Swords ~ Engravings ( Tri Angle)
Jefre Cantu-Ledesma ~ Devotion (Devotion)
John Hopkins - Immunity (Warp)
Kerridge ~ Waiting For Love (Downwards)
Kurt Vile ~ Walking On A Pretty Daze (Matador)
Miles ~ Faint Hearted (Modern Love)
Miles ~ Unsecured (Moderen Love)
Pan American ~ Cloud Room, Glass Room (Kranky)
Tomonari Nozaki ~ North Palace ( Forwind)
Oneohtrix Point Never ~ R Plus Seven (Warp)
Pye Corner Audio ~ Superstitious Century (Boomkat Editions)
The Haxan Cloak ~ Excavation (Tri Angle)
The Stranger - Watching Dead Empires in Decay (Modern Love)
Zeitgeber ~ Self Titled ( Stroboscopic Artefacts)
-2012-
1991 - self titled (Astro:dynamics)
Actress ~ R.I.P. (Honest Jon's Records)
Andy Stott - Luxury Problems (Modern Love)
Bee Mask - Vaporware/Scanops (Room40)
Bvdub ~ Serenity (Darla Records)
Clams Casino ~ Instrumentals 2 (Self Released)
Celer ~ An Immensity Merely To Save Life (Self Released)
Deep Magic ~ Closed Eyes (Debacle Records)
Demdike Stare ~ Elemental Part 1-4 (Modern Love)
Fennesz ~ AUN (Ash International)
Ilyas Ahmed ~ With Endless Fire (Immune)
Jefre Cantu-Ledesma ~ Visiting This World (En/Of)
Jefre Cantu-Ledesma/En - Split (Constellation Tatsu)
Julia Holter ~ Ekstasis (Rvng Intl.)
Lee Gamble - Diversions 1994-96 (PAN)
Mirrorring ~ Foreign Body (Kranky)
Motion Sickness of Time Travel - s/t (Spectrum Spools)
Mount Eerie ~ Clear Moon (P.W. Elverum & Sun)
Mount Eerie ~ Ocean Roar (P.W. Elverum & Sun)
Nuojuva ~ Valot Kuakaa (Preservation)
Orcas ~ Self Titled (Morr Music)
Peaking Lights ~ Lucifer (Mexican Summer)
Radere ~ I'll Make You Quiet (FutureSequence)
Raime - Quarter Turns Over A Living Line (Blackest Ever Black)
Steve Roach & Dirk Serries ~ Low Volume Music (Projekt)
Tape Loop Orchestra - In a Lonely Place (Facture)
The Caretaker ~ Patience (after Sebald) (History Always Favours the Winners)
Vatican Shadow ~ Atta's Apartment Slated For Demolition (Hospital Productions)
Vatican Shadow - Ghosts of Chechnya (Hospital Productions)
Windy & Carl ~ We Will Always Be (Kranky)
-2011-
*AR ~ Wolf Notes (Type)
A Winged Victory For The Sullen ~ S/T (Kranky)
Belong ~ Common Era (Kranky)
Ben Fleury-Steiner - The Places That Find You (Low Point)
Bibio ~ Mind Bokeh (Warp)
Black Eagle Child - Pages on a Plane (Under the Spire)
Black Swan ~ The Quiet Divide (Experimedia)
Bvdub ~ One Last Look At the Sea (Quitus Recordings)
Bryter Layter - Two Lenses (Students of Decay)
Celer - Engaged Touches (Home Normal)
Charlatan ~ Triangles (Digitalis)
Christina Vantzou - N 1 (Kranky)
Deaf Center ~ Owl Splinters (Type)
Derek Rogers ~ Populist Context (Goldtimers Tapes)
Dirty Beaches ~ Badlands (Zoo Music)
Ducktails ~ III (Woodsist)
Earn ~ Performance (Ekhein)
High Wolf - Atlas Nation ( High Mountain)
Jefre Cantu-Ledesma - Conversations with Myself (Shining Skull)
John Maus ~ We Must Become The Pitiless Censors Of Ourselves (Ribbon Music)
Julia Holter - Tragedy (Leaving Records)
Kangding Ray ~ OR (Raster-Noton)
Kurt Vile ~ Smoke Ring For My Halo (Matador)
Lawrence English - The Peregrine (Experimedia)
Lee Noble - Horrorism (Bathetic Records)
Lee Noble - Persona (Bridgetown Records)
Leyland Kirby ~ Eager To Tear Apart The Stars (History Always Favors the Winners)
Leyland Kirby - Intrigue & Stuff Vol. 1 (History Always Favors the Winners)
M. Geddes Gengras - Magical Writings (Peccant Tapes)
Mark McGuire - A Young Person's Guide to Mark McGuire (Editions Mego)
Marsen Jules ~ Nostalgia (Oktaf)
Niggas With Guitars ~ Ethnic Frenzy (Digitalis)
Olli Aarni - Ylitse (Avent Archive)
Oneohtrix Point Never ~ Replica (Mexican Summer)
Peaking Lights ~ 936 (Not Not Fun)
Quiet Evenings ~ Transcending Spheres (Preservation)
Radiohead ~ The King of Limbs (self-released)
Saåad ~ Raincoats EP (BLWBCK)
Sean McCann ~ The Capital (Aguirre)
Steve Hauschildt - Tragedy & Geometry (Kranky)
Tim Hecker - Dropped Pianos (Kranky)
Tim Hecker ~ Ravedeath, 1972 (Kranky)
Xela - Exorcism (Self Released)
- 2010 -
36 ~ Hollow (3six Recordings)
Alva Noto ~ For 2 (Line)
Autechre ~ Oversteps (Warp)
Balmorhea ~ Constellations (Western Vinyl)
Bvdub - A Silent Reign (Styrax Recrods)
Cory Allen - Pearls (Quiet Design)
Deerhunter ~ Halcyon Digest (4AD)
Demdike Stare ~ Liberation Through Hearing (Modern Love)
Demdike Stare - Voices of Dust (Modern Love)
Emuul - Crawling Across The Rafters (Anathema Sound)
Erik K. Skodvin - Flare (Sonic Pieces)
Forest Swords ~ Dagger Paths EP (Olde English Spelling Bee)
Four Tet ~ There is Love in You (Domino)
Grails ~ Black Tar Prophecies, Vol. 4 (Important)
High Wolf - Ascension (Not Not Fun Records)
Infinite Body ~ Carve Out The Face OF My God (Post Present Medium)
Jefre Cantu Ledesma - Love is a Stream (Type)
Kyle Bobby Dunn ~ A Young Person's Guide to Kyle Bobby Dunn (Low Point)
Loscil ~ Endless Falls (Kranky)
Mark McGuire ~ Living With Yourself (Editions Mego)
Markus Mehr ~ Lava (Hidden Shoal Recordings)
Marsen Jules ~ Yara Remastered (Oktaf)
Motion Sickness of Time Travel - The Fire Cult To Your Dream Child (Hooker Vision)
Motion Sickness of Time Travel - Seeping Through the Veil of the Unconsciousness (Digitalis Limited)
Nest ~ Retold (Serein)
Noveller ~ Desert Fires (Saffron Recordings)
Olan MIll ~ Pine (Serein)
ON - Something That Has Form and Something That Does Not (Type)
Oneohtrix Point Never ~ Returnal (Editions Mego)
Pantha Du Prince ~ Black Noise (Rough Trade)
Pospulenn - Sun People Sleepwalker (Housecraft)
Rafael Anton Irisarri ~ The North Bend (Room 40)
Rene Hell ~ Porcelain Opera (Type)
Shaula ~ Haze (Under the Spire)
Sufjan Stevens - The Age of Adz (Asthmatic Kitty)
The Alps ~ Le Voyage (Type)
The Inventors of Aircraft - As It Is (Resting Bell)
The Fun Years ~ God Was Like, No (Barge Recordings)
The Sight Below ~ It All Falls Apart (Ghostly International)
The Soft Moom - Self-Titled (Captured Tracks)
TwinSisterMoon - Then Fell the Ashes... (Blackest Rainbow)
Winter Drones - Blood in the Coffin (Weird Forest Records)
Yellow Swans ~ Going Places (Type)
Zola Jesus ~ Stridulum EP (Sacred Bones Records)
-2009-
Alvo Noto - Xerrox Vol. 2 (Raster-Noton)
Anduin - Abandoned In Sleep (SMTG Limited)
Anduin + Jasper,TX - The Bending of Light (SMTG Limited)
Animal Hospital - Memory (Barge Recordings)
Balmorhea - All is Wild, All is Silent Remixes (Western Vinyl)
Ben Frost ~ By The Throat (Bedroom Community)
Ben Woods ~ Moments (Wise Owl Records)
Bvdub -A Prayer to False Gods (Shoreless Recordings)
Bvdub - We Were The Sun (Quietus Recordings)
Celer - Close Proximity and the Unhindered Care (Sentinent Recognition Archive)
Clark - Totems Flare (Warp)
Demdike Stare - Symbiosis (Modern Love)
Do Make Say Think ~ Other Truths (Constellation)
Ekca Liena - Drones Between Homes (Under the Spire)
Emeralds ~ The Overlook (Wagon)
Emeralds ~ Self-Titled LP (Wagon)
Emeralds- What Happened (No Fun Productions)
Gentlemen Losers, The - Dustlands (City Centre Offices)
Grizzly Bear ~ Veckatimest (Warp)
HEALTH - Get Color (Lovepump United)
High Wolf - Incapulco (Winged Sun Records)
Infinite Body - CMBCMEINAPTD (Teardrops Records)
Jasper TX ~ Singing Stones (Fang Bomb)
Julianna Barwick ~ Florine ep (Self Released)
Krzysztof Orluk - Blurred Reflection (Databloem)
Le Lendemain - Fires (Home Normal)
Loscil - Strathcona Variations (Ghostly International)
Mountains - Choral (Thrill Jockey)
Odawas - The Blue Depths (Jagjaguwar)
Oneohtrix Point Never - Rifts (No Fun Productions)
Rameses III - I Could Not Love You More (Type)
Simon Scott - Navigare (Miasmah)
Tim Hecker - An Imaginary Country (Kranky)
Topaz Rags - Capricorn Born Again (Not Not Fun Records)
VA - Pop Ambient 2009 (Kompakt)
William Basinski - 92982 (2062)
Zelienople ~ Give it up (Type)
-2008-
Aidan Baker & Tim Hecker - Fantasmas Parastasie (Alien8 recordings)
Aidan Baker - Book of Nods (Beta-lactam Ring Records)
Anduin - Forever Waiting (SMGT Limited)
Atlas Sound - Let The Blind Lead Those Who Can See But Cannot Feel (Kranky)
Balmorhea - Rivers Arms (Western Vinyl)
Belong - Colorloss Record (St. Ives Records)
Bersarin Quartett - S/T (Lidar)
Celer - Discourses of the Withered (Infraction)
Christopher Bissonnette - In Between Words (Kranky)
Deerhunter - Weird Era Cont. (Kranky)
Fennesz - Black Sea (Touch)
Forestflies ~ Structure/Chaos (Auetic)
Grails - Take Refuge In Clean Living (Important Records)
Jacaszek - Treny (Miasmah)
Jasper TX - Black Sleep (Miasmah)
Jasper TX - Closet Ghosts (Fenetre Records)
Kangding Ray - Automne Fold (Rastor-Noton)
Le Chat Blanc Orchestra - Ste-Claire Hotel (Make Mine Music)
Mountains - Mountains Mountains Mountains (Catsup Plate)
Murcof - The Versailles Sessions (Leaf)
No Age - Nouns (Sub Pop)
Paavoharju- laul Laakson Kukista (Fonal)
Portishead - 3 (Mercury)
Rudi Arapahoe - Echoes From One To Another (Symbolic Interaction)
The Alps - III (Type)
The Fun Years - Baby, It's Cold Inside (Barge Recordings)
The Sight Below - Glider (Ghostly International)
Thisquietarmy - Unconquered (Foreshadow Productions)
Twine - Violets (Ghostly International)
-2007-
A Place to Bury Strangers - S/T (Important Records)
Aleph 1 - S/T (iDEAL Recordings)
All Sides ~ Dedalus (Make Mine Music)
Battles - Mirrored (Warp)
Ben Frost - Theory of Machines (Bedroom Community)
Boris w/ Michio Kurihara - Rainbow (Drag City)
Deerhunter - Cryptograms (Kranky)
Deerhunter - Fluorescent Grey EP (Kranky)
Do Make Say Think - You, Your a History in Rust (Constellation)
Eluvium - Copia (Temporary Residence)
Eluvium - Concert Silence (MP3 only release)
Explosions in the Sky - All Of A Sudden I Miss Everyone (Temporary Residence)
Grails - Burning Off Impurities (Temporary Residence)
Jasper TX ~ In a Cool Mansion (Pumpkin Seeds in the Sand)
Jefre Cantu-Ledesma - Shining Skull Breath (Students of Decay)
Krill.Minima - Urlaub Auf Balkonien (Thinner)
Le Chat Blanc Orchestra - Théories Sur La Danse (thisquietarmy Records)
Lusine ICL* - Language Barrier (Hymen)
Marsen Jules - Golden (Genesungswerk)
Murcof - Cosmos (Leaf)
Nest - S/T (Serein)
Northern - Drawn (Infraction)
Odd Nosdam - Level Live Wires (Anticon)
Panda Bear - Person Pitch (Paw tracks)
Pjusk - Sart (12k)
Radiohead - In Rainbows (XL recordings)
Rafael Anton Irisarri - Daydreaming (Miasmah)
Stars of the Lid - Stars Of The Lid And Their Refinement Of The Decline (Kranky)
Stars of the Lid - Carte De Visite (self released)
Steinbruchel - Basis (Room 40)
The Fun Years ~ Life-Sized Psychoses (Barge Recordings)
The National - Boxer (Beggars Banquet)
The White Lodge - Twilight Vision (Attack 9)
The World on Higher Downs - Land Patterns (Plop)
Tobias Hellkvist - Transports (Self Released)
Zelienople - His/Hers (Type)
-2006-
Aidan Baker - The Sea Swells a Bit (A Silent Place)
Alexander Tucker - Furrowed Brow (ATP Recordings)
Beach House - S/T (Carpark)
Belong - October Language (Carpark)
Biosphere - Dropsonde (Touch)
Charalambides - A Vintage Burden (Kranky)
Eluvium - When I Live By The Garden And The Sea (Temporary Residence Limited)
Gentlemen Losers, The - S/T (Buro)
Huntsville - For The Middle Class (Rune Grammofon)
Loess - Wind and Water (n5MD)
Loscil - Plume (Kranky)
Marsen Jules - Les Fleurs (City Centre Offices)
Natural Snow Buildings - The Dance of the Moon and Sun (Students of Decay)
Rosy Parlane ~ Jessamine (Touch)
Svarte Greiner - Knive (Type)
Thom Yorke - The Eraser (XL Recordings)
Tim Hecker - Harmony In Ultraviolet (Kranky)
-2005-
Boards of Canada - The Campfire Headphase ( Warp)
Brian McBride - When The Detail Lost Its Freedom (Kranky)
Christopher Bissonnette - Periphery (Kranky)
Deaf Center - Pale Ravine (Type)
Larsen - Play (Important Records)
The Village Orchestra - Et In Arcadia Ego (Highpoint Lowlife)
Zelienople - Sleeper Coach (Loose Thread)
-2004-
Arovane - Lilies (City Centre Offices)
Deaf Center - Neon City EP (Type)
Loscil - First Narrows (Kranky)
Shuttle358 - Chessa (12k)
Tim Hecker - Mirages (Alien8 Recordings)
-2003-
Ben Frost - Steel Wound (Room40)
Loess - 3D Concepts (Toytronic)
Marsen Jules - Lazy Sunday Funerals (Autoplate)
Polmo Polpo - Like Hearts Swelling (Constellation)
William Basinski - The Disintegration Loops IV (2062)
-2002-
Do Make Say Think - & Yet & Yet (Constellation)
Loscil - Submers (Kranky)
-2001-
The Caretaker - A Stairway to the Stars (V/Vm Test Records)
Donnacha Costello ~ Together is the New Alone (Mille Plateaux)
- 2000 -
Aix Em Klemm - Self Titled (Kranky)
Arovane - Tides (City Centre Offices)
Boards of Canada - In A Beautiful Place Out In The Country (Warp)
Broadcast - The Noise Made By People (Warp)
Casino Versus Japan - Go Hawii (Wobblyhead)
Gas - Pop (Mille Plateaux)
Radiohead - Kid A (Capitol Records)
-1999-
Autechre - Peel Session (Warp)
Gas - Konigsforst (Mille Plateaux)
Stars of the Lid - Avec Laudenum (Kranky)
- 1998 -
Boards of Canada - Music Has A Right To Children (Warp)
-1997-
Autechre - Chiastic Slide (Warp)
Autechre - Cichlisuite (Warp)
Biosphere - Substrata (All Saints)
Gas - Zauberberg (Mille Plateaux)
Labradford - Mi Media Naranja (Kranky)
Stars of the Lid - The Ballasted Orchestra (Kranky)
Windy & Carl - A Dream of Blue (Ochre)
-1996-
Roy Montgomery - Temple IV (Kranky)
Windy & Carl - Drawing of Sound (Icon)
-1995-
Roy Montegomery - Scenes from ths South Island (Drunken Fish Records)
Labradford - A Stable Reference (Kranky)
Slowdive - Pygmalion (Creation Records)
-1994-
Tetsu Inoue - Ambiant Otaku (Fax+49-69)
-1993-
Labradford - Prazision (Kranky)
Seefeel ~ Quique (Too Pure)