Firestarter, 37, FemmeDernière visite : décembre 2013
1

1

3

1

5

9

écoutes depuis le 20 mars 2007
717 coups de cœur | 73 messages | 0 playlists |

5 778 shouts

Flux
| | | | | |
| --- | --- | --- | --- | --- |
| 1 | | | | |
| 2 | | | | |
| 3 | | | | |
| 4 | | | | |
| 5 | | | | |
| 6 | | | | |
| 7 | | | | |
| 8 | | | | |
| 9 | | | | |
| 10 | | | | |
| 11 | | | | |
| 12 | | | | |
| 13 | | | | |
| 14 | | | | |
| 14 | | | | |
| 14 | | | | |
| 14 | | | | |
| 18 | | | | |
| 19 | | | | |
| 19 | | | | |
| 19 | | | | |
| 22 | | | | |
| 23 | | | | |
| 24 | | | | |
| 25 | | | | |
| 25 | | | | |
| 27 | | | | |
| 27 | | | | |
| 29 | | | | |
| 29 | | | | |
| 29 | | | | |
| 29 | | | | |
| 29 | | | | |
| 34 | | | | |
| 34 | | | | |
| 36 | | | | |
| 36 | | | | |
| 38 | | | | |
| 39 | | | | |
| 40 | | | | |
| 40 | | | | |
| 42 | | | | |
| 42 | | | | |
| 42 | | | | |
| 42 | | | | |
| 42 | | | | |
| 42 | | | | |
| 48 | | | | |
| 48 | | | | |
| 48 | | | | |

Flux
| | | | | | |
| --- | --- | --- | --- | --- | --- |
| 1 | | | | | |
| 2 | | | | | |
| 2 | | | | | |
| 2 | | | | | |
| 5 | | | | | |
| 5 | | | | | |
| 5 | | | | | |
| 5 | | | | | |
| 9 | | | | | |
| 9 | | | | | |
| 11 | | | | | |
| 11 | | | | | |
| 11 | | | | | |
| 14 | | | | | |
| 14 | | | | | |
| 14 | | | | | |
| 14 | | | | | |
| 18 | | | | | |
| 18 | | | | | |
| 18 | | | | | |
À propos de moi
Music gives you a taste of infinity, dressed in beauty.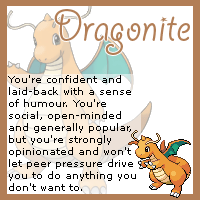 Where You Are
u I ha mis Läbe gänderet
u I bi usegange
Wo ds Wasser klar u pur isch
Wo d'Landschaft wytläufig isch
Wo d'Luft klar isch
Aui mini Gfüehl sy bi Dir
Wo ig bi
Wo Du bisch
Deine Lakaien - Where You Are (Swissgerman by ailenroc)
'I had forgotten how art can darken the world's mirrors to let in a stronger light.'
Last.FM Milestones

rd track: (20 Mar 2007)
The Gathering - Shrink

th track: (30 Mar 2007)
Schandmaul - Die Goldene Kette





th track: (08 Aug 2007)
all:my:faults - In your diary






st track: (24 Oct 2007)
Tiamat - Kaleidoscope



th track: (16 Feb 2008)
Hilmar Örn Hilmarsson & Sigur Rós - Death Announcements And Funerals



rd track: (14 Jun 2008)
Dernière Volonté - Maître De Ma Peau...




nd track: (24 Jul 2008)
Faith and the Muse - Porphyrogene

th track: (19 Nov 2008)
Die Ärzte - Zu spät






st track: (14 Jan 2009)
Freddie Mercury - Living On My Own






st track: (04 Aug 2009)
Gustaf Hildebrand - Dead Transmissions

th track: (06 Feb 2011)
Tangerine Dream - Romantic Power (Part 1 Of Das Romantische Opfer)





th track: (01 Dec 2013)
Tangerine Dream - Rubycon, Part II

Generated on 02 Dec 2013
Get yours here

introite (friends welcome): sulis at jabber ccc de