Aindréas MacCormaic, 45, Homme, IrlandeDernière visite : mars 2014
4

4

9

0

8

écoutes depuis le 9 jui. 2011

Flux
| | | | | |
| --- | --- | --- | --- | --- |
| 1 | | | | |
| 2 | | | | |
| 3 | | | | |
| 4 | | | | |
| 5 | | | | |
| 6 | | | | |
| 7 | | | | |
| 8 | | | | |
| 9 | | | | |
| 10 | | | | |
| 11 | | | | |
| 12 | | | | |
| 13 | | | | |
| 13 | | | | |
| 15 | | | | |
| 16 | | | | |
| 17 | | | | |
| 18 | | | | |
| 19 | | | | |
| 20 | | | | |
| 21 | | | | |
| 22 | | | | |
| 23 | | | | |
| 24 | | | | |
| 25 | | | | |
| 26 | | | | |
| 26 | | | | |
| 28 | | | | |
| 29 | | | | |
| 29 | | | | |
| 31 | | | | |
| 31 | | | | |
| 33 | | | | |
| 34 | | | | |
| 35 | | | | |
| 36 | | | | |
| 37 | | | | |
| 38 | | | | |
| 39 | | | | |
| 39 | | | | |
| 41 | | | | |
| 42 | | | | |
| 43 | | | | |
| 43 | | | | |
| 45 | | | | |
| 46 | | | | |
| 46 | | | | |
| 48 | | | | |
| 49 | | | | |
| 50 | | | | |

Flux
| | | | | | |
| --- | --- | --- | --- | --- | --- |
| 1 | | | | | |
| 2 | | | | | |
| 3 | | | | | |
| 3 | | | | | |
| 5 | | | | | |
| 5 | | | | | |
| 5 | | | | | |
| 8 | | | | | |
| 8 | | | | | |
| 10 | | | | | |
| 10 | | | | | |
| 10 | | | | | |
| 13 | | | | | |
| 14 | | | | | |
| 14 | | | | | |
| 14 | | | | | |
| 17 | | | | | |
| 17 | | | | | |
| 17 | | | | | |
| 17 | | | | | |
| 21 | | | | | |
| 21 | | | | | |
| 23 | | | | | |
| 24 | | | | | |
| 25 | | | | | |
| 25 | | | | | |
| 27 | | | | | |
| 28 | | | | | |
| 29 | | | | | |
| 29 | | | | | |
| 29 | | | | | |
| 29 | | | | | |
| 29 | | | | | |
| 29 | | | | | |
| 29 | | | | | |
| 29 | | | | | |
| 29 | | | | | |
| 29 | | | | | |
| 39 | | | | | |
| 39 | | | | | |
| 39 | | | | | |
| 39 | | | | | |
| 39 | | | | | |
| 44 | | | | | |
| 44 | | | | | |
| 44 | | | | | |
| 44 | | | | | |
| 44 | | | | | |
| 49 | | | | | |
| 49 | | | | | |
À propos de moi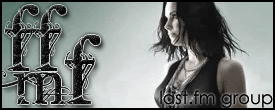 I like classical music and female vocalists, rock and metal, but I'm open-minded to almost all genres of music.
I'm a loner who uses music as therapy. I need it and love it as much as I need silence and peace. But I'm also a hermit, so, my apologies if I don't feedback too much. I'll do my best.
I'm a mathematician, by the way.
Thanks for dropping by.