Emma, 28, Femme, Royaume-UniDernière visite : il y a 6 heures
2

6

5

6

6

3

écoutes depuis le 16 jan. 2008
1 612 coups de cœur | 2 140 messages | 8 playlists |

2 688 shouts

Flux
| | | | | |
| --- | --- | --- | --- | --- |
| 1 | | | | |
| 2 | | | | |
| 3 | | | | |
| 4 | | | | |
| 5 | | | | |
| 6 | | | | |
| 7 | | | | |
| 8 | | | | |
| 9 | | | | |
| 10 | | | | |
| 11 | | | | |
| 12 | | | | |
| 13 | | | | |
| 14 | | | | |
| 15 | | | | |
| 16 | | | | |
| 17 | | | | |
| 18 | | | | |
| 19 | | | | |
| 20 | | | | |
| 21 | | | | |
| 22 | | | | |
| 23 | | | | |
| 24 | | | | |
| 25 | | | | |
| 26 | | | | |
| 27 | | | | |
| 28 | | | | |
| 29 | | | | |
| 30 | | | | |
| 31 | | | | |
| 32 | | | | |
| 33 | | | | |
| 34 | | | | |
| 35 | | | | |
| 36 | | | | |
| 37 | | | | |
| 38 | | | | |
| 39 | | | | |
| 40 | | | | |
| 41 | | | | |
| 41 | | | | |
| 43 | | | | |
| 44 | | | | |
| 45 | | | | |
| 46 | | | | |
| 47 | | | | |
| 48 | | | | |
| 49 | | | | |
| 50 | | | | |

Flux
| | | | | | |
| --- | --- | --- | --- | --- | --- |
| 1 | | | | | |
| 2 | | | | | |
| 3 | | | | | |
| 4 | | | | | |
| 5 | | | | | |
| 6 | | | | | |
| 7 | | | | | |
| 8 | | | | | |
| 9 | | | | | |
| 10 | | | | | |
| 11 | | | | | |
| 12 | | | | | |
| 13 | | | | | |
| 14 | | | | | |
| 15 | | | | | |
| 16 | | | | | |
| 17 | | | | | |
| 18 | | | | | |
| 19 | | | | | |
| 20 | | | | | |
| 21 | | | | | |
| 22 | | | | | |
| 23 | | | | | |
| 24 | | | | | |
| 25 | | | | | |
| 26 | | | | | |
| 27 | | | | | |
| 28 | | | | | |
| 29 | | | | | |
| 30 | | | | | |
| 31 | | | | | |
| 32 | | | | | |
| 33 | | | | | |
| 33 | | | | | |
| 35 | | | | | |
| 36 | | | | | |
| 37 | | | | | |
| 37 | | | | | |
| 39 | | | | | |
| 40 | | | | | |
| 40 | | | | | |
| 42 | | | | | |
| 43 | | | | | |
| 44 | | | | | |
| 45 | | | | | |
| 46 | | | | | |
| 47 | | | | | |
| 48 | | | | | |
| 49 | | | | | |
| 50 | | | | | |
À propos de moi
THIS IS NOT A DATING SITE!
Don't bother wasting ya time contacting me over stuff like that please.
I'm here to talk music related stuff and make friendships with like-minded people..
Ask for my Twitter account =o)
I don't usually give out facebook, unless we become friends.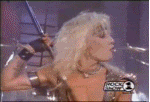 "Killin' you helped me keep you at home..."

"When We Started This Band All We Needed, Needed Was A Laugh, Years Gone By I Say We've Kicked Some Ass..."


"Just Cos I'm Wearin' Lipstick Doesn't Mean I Can't Come Down There And Kick Your Ass!"

"The More You Talk The Less You Seem To Say..."

"Feelings From A Wind-Up Toy? I Don't Think So!"



"We're A Metal Make-Up Generation, We're Not As Stupid As You Want To Make Us..."

"I Got A Bad Reputation, And I Don't Know Why... I Brush My Hair, Brush My Teeth, I Go To Church...And I'm A Really Nice Guy..."
"She Ain't A Beauty But Hey She's Alright ..."



"Is A Dream A Lie If It Don't Come True? Or Is It Something Worse?"






"A Light In The Black... Or Just A Fear Of The Dark?"

"Selling Them Whiskey And Taking Their Gold, Enslaving The Young And Destroying The Old...Run To The Hills, Run For Your Lives"

"Here's A Little Song For Everybody Out There!"


"You Pull The Trigger Of My Love Gun..."

"If You Wanna Be A Singer Or Play Guitar, You Gotta Put Your Faith In A Load Guitar..."

"We're Creatures Of The Night"

"Now Lemmie Tell Ya A Story, I Got A Man-sized Predicament, It's A Big One, Goes Like This...Yeah.."
"Why Can't You Believe You Can't Be Loved?"



"Your Standin So Close, What The Fuck's With You? You Ain't My Old Lady, And You Ain't A Tattoo..."

"Come On Steve!"

"Do You Take Sugar? One Lump Or Two?"



"Bombshell Blonde, Red Lipstick On, Aqualine Fine She's A Real Wild One..."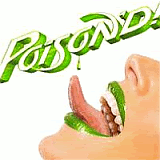 "Such A Good Actress Hiding All Her Pain, Trading Her Memories For Fortune And Fame..."


"And Baby, Talk Dirty To Me..."


"She's On Fire Cos Dancin' Gets Her Higher Than Anything Else She Knows"

"She Was The Best Damn Woman I Had Ever Seen, She Had The Sightless Eyes, Telling Me No Lies, Knockin' Me Out With Those American Thighs..."
"Some Balls Are Held For Charity, And Some For Fancy Dress, But When They're Held For Pleasure, They're The Balls That I Like Best!"

"For A Backstage Pass..."



"Forward My Mail To Me In Hell..."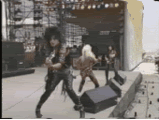 "Don't Go Away Mad, Just Go Away"



"You'd Better Hide All The Girls, I'm Gonna Break Their Hearts All Round The World. Yes, I'm Gonna Break Them In Two And Show You What Your Lovin' Man Can Do, Until then I'll Cry Instead "




"And Here's Another Clue For You All, The Walrus Was Paul"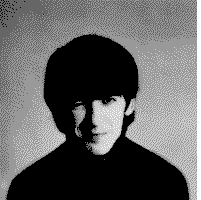 "BANG BANG! What's that sound? I Gave You My Love And You Shot Me Down!"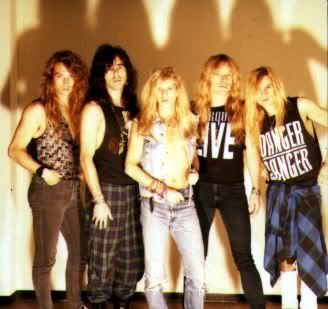 "You went from L.A.Guns to Enuff Z'Nuff, Then You Partied With Poison On The Back Of Their Bus ... Yeah, You Want It!"
"That Dress You're Wearin' Makes You Look So Cute, But Girl You'd Look Better In Your Birthday Suit!"
"Let The Music Do The Talkin'..."

"You're Packin' Up Your Stuff And Talkin' Like Its Tough, Tryin' To Tell Me, That It's Time To Go, But I Know You Ain't Wearin' Nothin' Underneath That Overcoat And That It's All A Show"
"My Life's A Bargain Basement All The Good Shit's Gone..."



"You're Not Gonna believe Who Comes Walking Out...One Wild Night"


"You're Gonna Diiiiie..."


"Your Daddy Works In Porno, Now That Mommy's Not Around, She Used To Love Her Heroin, But Now She's Underground"
"Oh Won't You Please Take Me Home..."



"She Was The Sun Shining Upon, The Tomb Of Your Hopes An Dreams, So Frail ... He Was The Moon Painting You With It's Glow So Vulnerable And Pale."

"What do you mean, "I hurt your feelings"?... Didn't Know Ya Had Any Feelings!"
THE BOSS


"There Once Was A Woman, A Strange Kinda Woman..."

"Screams Fill The Silence, Waking In The Dead Of Night..."


"Mental Wounds Still Screaming, Driving Me Insane..."
""There's Nothing Like A Funeral To Make You Feel Alive...""
"With A Smile And A Wink And A Sparkle In Her Eyes..."

"Some Got The Go, Some Play The Role, Some Scream Out In Horror Just For Show... Some Like It Loud, Louder Than Hell!"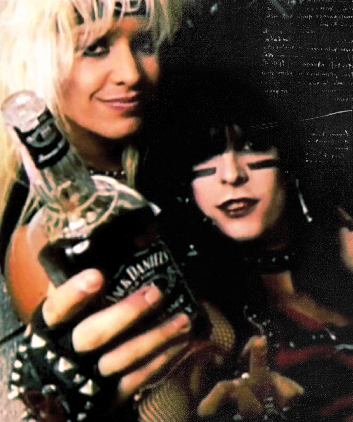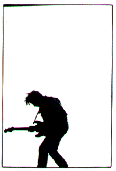 "They Say The Best Things In Life Are Free, But If You Don't Pay Then You Don't Eat"

"Got My First Real Six-String..."
IRISH CREAM.



R.I.P.