Homme, Royaume-UniDernière visite : mars 2012
2

6

2

3

écoutes depuis le 7 mai 2011 (réinitialisation le 27 mai 2011)

Flux

Flux
À propos de moi
I Have Now Changed Profiles if you wish to add me please see metal_overlord1 as that is my new profile thanx sorry for any confusion.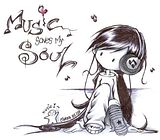 What color of fire burns in your soul?
My Results:
Purple You're calm, quiet, and somewhat dark. You dont like being the centre of attention and you are not at all shallow or annoying. You understand people and just get in with things. You don't act like a goody-two-shoes either, you're just a normal person who can see beauty in the dark parts of the world. You have quite a lot of friends and most people like you. You are full of insults and bad things to say, sometimes you offend people without knowing, but you probably don't care anyway.