Flux
| | | | | |
| --- | --- | --- | --- | --- |
| 1 | | | | |
| 2 | | | | |
| 3 | | | | |
| 4 | | | | |
| 5 | | | | |
| 6 | | | | |
| 7 | | | | |
| 8 | | | | |
| 9 | | | | |
| 10 | | | | |
| 11 | | | | |
| 12 | | | | |
| 13 | | | | |
| 13 | | | | |
| 15 | | | | |
| 16 | | | | |
| 17 | | | | |
| 18 | | | | |
| 19 | | | | |
| 20 | | | | |
| 21 | | | | |
| 22 | | | | |
| 23 | | | | |
| 24 | | | | |
| 25 | | | | |
| 25 | | | | |
| 25 | | | | |
| 28 | | | | |
| 29 | | | | |
| 30 | | | | |
| 31 | | | | |
| 32 | | | | |
| 33 | | | | |
| 34 | | | | |
| 35 | | | | |
| 35 | | | | |
| 37 | | | | |
| 38 | | | | |
| 39 | | | | |
| 40 | | | | |
| 40 | | | | |
| 42 | | | | |
| 43 | | | | |
| 44 | | | | |
| 45 | | | | |
| 46 | | | | |
| 47 | | | | |
| 47 | | | | |
| 49 | | | | |
| 50 | | | | |

Flux
| | | | | | |
| --- | --- | --- | --- | --- | --- |
| 1 | | | | | |
| 1 | | | | | |
| 3 | | | | | |
| 4 | | | | | |
| 5 | | | | | |
| 5 | | | | | |
| 7 | | | | | |
| 8 | | | | | |
| 9 | | | | | |
| 9 | | | | | |
| 9 | | | | | |
| 9 | | | | | |
| 13 | | | | | |
| 13 | | | | | |
| 15 | | | | | |
| 15 | | | | | |
| 15 | | | | | |
| 18 | | | | | |
| 18 | | | | | |
| 18 | | | | | |
| 18 | | | | | |
| 18 | | | | | |
| 23 | | | | | |
| 23 | | | | | |
| 23 | | | | | |
| 23 | | | | | |
| 23 | | | | | |
| 23 | | | | | |
| 23 | | | | | |
| 23 | | | | | |
| 23 | | | | | |
| 23 | | | | | |
| 23 | | | | | |
| 23 | | | | | |
| 35 | | | | | |
| 35 | | | | | |
| 35 | | | | | |
| 35 | | | | | |
| 35 | | | | | |
| 35 | | | | | |
| 35 | | | | | |
| 35 | | | | | |
| 35 | | | | | |
| 35 | | | | | |
| 35 | | | | | |
| 46 | | | | | |
| 46 | | | | | |
| 46 | | | | | |
| 46 | | | | | |
| 46 | | | | | |
À propos de moi
Disclaimer: I will not accept friend requests unless I have had some amount of conversation with you. The only exception is if something about your profile strikes me as especially awesome, and in that case I may strike up a conversation before accepting your friend request. Feel free to send me a random request, but be warned: you will probably be ignored.
Basically, if you want us to be friends, talk to me first!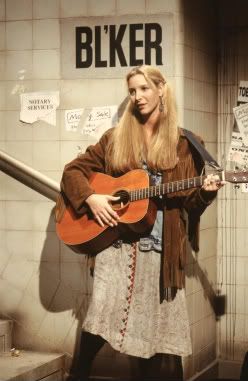 Phoebe Buffay: Setting the standard for the modern "Singer-Songwriter" genre.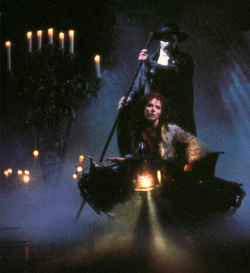 Michael Crawford is my phantom.
update my seen-live-list
|
get your own list
<3:
Generated on January 20 2014
DLC Quickplay -- My Rock Band Downloads
Just for fun:
Quiz on Quizfarm.com:
You Scored as Ethereal Goth
You are an ethereal goth... you favor Projekt and Dead Can Dance and have very refined tastes. You like the fine arts and probably prefer red wine to snake bite.
Ethereal Goth96%
Romantic Goth88%
Fantasy Goth75%
Old-school Goth 63%
Perky Goff 58%
Anything-Goes Goth 58%
Cyber-goth 50%
Death Rocker46%
Industrial/Rivet-Head 42%
Understanding Outsider13%
Confused Outsider8%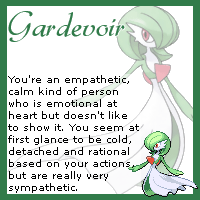 Activité récente