Adrian, 43, Homme, Royaume-UniDernière visite : mars 2008
1

9

4

0

4

écoutes depuis le 9 jan. 2007

Flux
| | | | | |
| --- | --- | --- | --- | --- |
| 1 | | | | |
| 2 | | | | |
| 3 | | | | |
| 4 | | | | |
| 5 | | | | |
| 6 | | | | |
| 7 | | | | |
| 8 | | | | |
| 9 | | | | |
| 10 | | | | |
| 11 | | | | |
| 12 | | | | |
| 13 | | | | |
| 14 | | | | |
| 15 | | | | |

Flux
| | | | | | |
| --- | --- | --- | --- | --- | --- |
| 1 | | | | | |
| 2 | | | | | |
| 2 | | | | | |
| 2 | | | | | |
| 5 | | | | | |
| 5 | | | | | |
| 7 | | | | | |
| 7 | | | | | |
| 9 | | | | | |
| 9 | | | | | |
| 11 | | | | | |
| 11 | | | | | |
| 13 | | | | | |
| 13 | | | | | |
| 13 | | | | | |
À propos de moi
Since last month, pooch has been "unsexed", so decided to spend November in John Singer Sargent's painting of Ellen Terry as Lady Macbeth.

Ellen's heavenward transfixed madness is replaced by pooch's gaze of penetrating unhappiness:


.....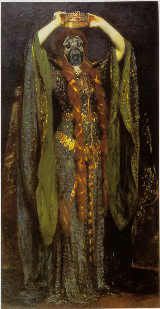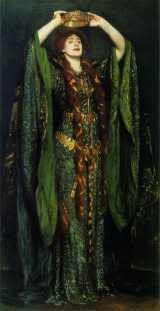 It's also kinda appropriate since I've just been to see Rufus Wainwright and he played the gorgeous The Art Teacher

All suggestions for her Grand Tour are gratefully received.

"How to hold something real


..

and not believe it
To live in life


..

and never trust it
Give all you know


..

and never feel it
Hold back each day


..

until it dies away
Both of us know how hard it is


..

to love and let it go
And both of us know how hard it is


..

to go on living that way
And so few understand what it means


..

to fall in love
So few know hard it is


..

to live without it
Oh I must have been blind"

Learn Your Alphabet the Ogdred Weary way