Flux
| | | | | |
| --- | --- | --- | --- | --- |
| 1 | | | | |
| 2 | | | | |
| 3 | | | | |
| 4 | | | | |
| 5 | | | | |
| 6 | | | | |
| 7 | | | | |
| 7 | | | | |
| 9 | | | | |
| 10 | | | | |
| 11 | | | | |
| 11 | | | | |
| 13 | | | | |
| 14 | | | | |
| 14 | | | | |
| 14 | | | | |
| 14 | | | | |
| 14 | | | | |
| 19 | | | | |
| 19 | | | | |
| 19 | | | | |
| 22 | | | | |
| 22 | | | | |
| 24 | | | | |
| 25 | | | | |
| 25 | | | | |
| 25 | | | | |
| 25 | | | | |
| 25 | | | | |
| 25 | | | | |
| 25 | | | | |
| 25 | | | | |
| 25 | | | | |
| 25 | | | | |
| 25 | | | | |
| 36 | | | | |
| 36 | | | | |
| 36 | | | | |
| 36 | | | | |
| 36 | | | | |
| 36 | | | | |
| 36 | | | | |
| 36 | | | | |
| 44 | | | | |
| 44 | | | | |
| 44 | | | | |
| 44 | | | | |
| 44 | | | | |
| 44 | | | | |
| 44 | | | | |

Flux
| | | | | | |
| --- | --- | --- | --- | --- | --- |
| 1 | | | | | |
| 2 | | | | | |
| 3 | | | | | |
| 4 | | | | | |
| 5 | | | | | |
| 6 | | | | | |
| 6 | | | | | |
| 8 | | | | | |
| 8 | | | | | |
| 10 | | | | | |
| 10 | | | | | |
| 12 | | | | | |
| 13 | | | | | |
| 14 | | | | | |
| 15 | | | | | |
| 15 | | | | | |
| 15 | | | | | |
| 15 | | | | | |
| 19 | | | | | |
| 19 | | | | | |
| 19 | | | | | |
| 22 | | | | | |
| 22 | | | | | |
| 22 | | | | | |
| 22 | | | | | |
| 22 | | | | | |
| 22 | | | | | |
| 22 | | | | | |
| 22 | | | | | |
| 22 | | | | | |
À propos de moi
Cynic Metalhead is my prerogative mean name spread by my all friends!!!
My Metal Storm Profile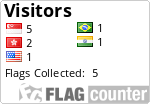 What Kind of Metalhead are You?
Your Result:
ThrasherIt's all about speed and intensity. You live for Thrash and Speed Metal, although you may have an affection for Death Metal too. You love bands like Nuclear Assault, Exodus, Testament, Overkill and Sodom.
Result Breakdown:
81% Thrasher
45% Black Metalhead
33% Poser
31% Heavy Metalhead
29% Death Metalhead
28% Prog Metalhead
15% Power Metalhead
Quiz Created on GoTo Quiz
kool_ambo's top albums (month)
1. Minor Threat - Complete Discography (41)
2. Pig Destroyer - Book Burner (26)
3. The Exploited - Fuck the System (24)
4. Municipal Waste - The Fatal Feast (20)
5. Municipal Waste - Massive Aggressive (19)
6. Machine Head - Burn My Eyes (16)
7. S.O.D. - Speak English or Die (16)
8. Clutch - Earth Rocker (16)
9. Lamb of God - Resolution (13)
10. Slipknot - Iowa (12)
Activité récente