Flux
| | | | | |
| --- | --- | --- | --- | --- |
| 1 | | | | |
| 2 | | | | |
| 3 | | | | |
| 4 | | | | |
| 5 | | | | |
| 6 | | | | |
| 7 | | | | |
| 8 | | | | |
| 9 | | | | |
| 10 | | | | |
| 11 | | | | |
| 12 | | | | |
| 13 | | | | |
| 14 | | | | |
| 15 | | | | |

Flux
| | | | | | |
| --- | --- | --- | --- | --- | --- |
| 1 | | | | | |
| 2 | | | | | |
| 3 | | | | | |
| 3 | | | | | |
| 5 | | | | | |
| 5 | | | | | |
| 7 | | | | | |
| 8 | | | | | |
| 8 | | | | | |
| 10 | | | | | |
| 10 | | | | | |
| 10 | | | | | |
| 10 | | | | | |
| 14 | | | | | |
| 14 | | | | | |
À propos de moi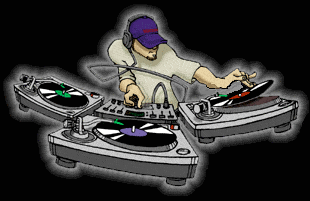 I
Love
all types of music..... I could not imagine life without music....
Where words Fail.... Music Speaks to sooth the soul.
♪♫♪ (((
))) ♪♫♪
Music is so therapeutic and refreshing.... We have music for laughter, tears, madness, fears and hopes. Music expresses what cannot be said, soothes the mind and gives it rest, heals the heart and makes it whole. It finds it's way to the secret places of our soul. Words make you think a thought. Music makes you feel a feeling but a song makes you feel a thought. People try to say that there is bad music, but I feel that music is a universal language and there is an audience for all types of music and that proves that there is not bad music. You may say well those people that like that just have bad taste in music when that is not the case. Music is an expression that is felt through the music and what you like someone else may not like because they can not relate to the subject or hear and feel what you do from hearing it. True enough you can agree with lyrics being garbage but that's the thing about music it's not about what you say it's about what you feel. Music washes away the dust of everyday life from our soul.