This would have been done way earlier, but it made me lose the will to listen to music a few times. FIND OUT WHY BELOW!
Jesus fucking christ it hasn't rained here in like 30 years. People are dropping dead and disintegrating in the streets, they won't let me pop a hydrant to spray down the local hookers, pools are at capacity, AND YOU THOUGHT IT WAS SPRING. YOU'RE FUCKING WRONG, IT'S SUMMER. GLOBAL GODDAMN WARMING. Just in time for me to get the fuck out of here and go find
Kony
for several months/years.
Meanwhile, you eastfucks are probably STILL buried under a snowdrift. Losers.
On a completely unrelated note:
that video is sort of like the bible of broadcast television, and
Nic Cage
is your Jesus Christ.
Apparently after their latest briefly amusing and later ear splitting album The Unforgiving,
Within Temptation
has inexplicably chosen NOT to go away forever. They have teamed with notable meme subject
Xzibit
(the reasons for which will stump scientists for millenia) and approximately 812 more guest artists to bring you
Hydra
, which you will hate approximately 0-7 days from now. Within Temptation is trying to be the fucking
Daft Punk
of shitty Dutch magic "metal" or something.
According to Head Jerk aka Within Temptation's
Mark Jansen
but more fairylike and less political/bitchy aka
Robinho Westerholme
, the album is called "Hydra" because lead singer
Sharon "Ron" the Nobility
(google translate that shit) resembles a three-headed beast of the deep when not wearing 18 metric tons of makeup, dresses, hair extensions, and LED lighting. True story. He likes that shit.
After reading Wikipedia, I can already conclude that every person who already reviewed this album is a dumbfuck. Let's explore why.
1. Let Us Burn
Okay. If I am not immediately amazed I WILL LET YOU ALL BURN LIKE
DENZEL
. Hey there are guitars in this band ARE THEY GOING TO ROCK YOUR FUCKING FACE OFF?????? Nope. Haven't I heard this exact same fucking song before? Someone with a better musical ear than me really needs to do a
Nickelback
-style multiple-WT-song mashup to show how fucking similar they really are, because I am moderately suspicious that some evil Dutch masterminds have set up a fairymetal machine to pump this shit out every once in a while.
Oh, right, this shit was completely forgettable and I'm starting to rethink this whole thing. NEXT.
(7/10)
2. Dangerous (HOWARD JONES)
Well, if I'm recalling my Eurotrash music lessons correctly,
Howard Jones
can be best defined as "Eurotrashtriphopnotmetalwhatthefuckelectro." Wait, fuck, it's some other Howard Jones. THERE'S MORE THAN ONE????????? FUCK WHY DO THEY LET THIS HAPPEN I should have known, it's some tattooed dude from (insert shitty murican metalcore band here). People, let's agree that no one should ever have the same name, take a lesson from the idiots who make up random fucking names for their progeny, so they can successfully get beaten up eight billion times. I can tell you right now that no one in the world has the same name as me. It's true. If you were a true internet pro stalker or
Sami
(if you don't know why, you suck and should read all of my shitty journals) you would know that I'm (redacted) and I'm truthful as fuck all the time, even when I'm being a Music Dick™.
CAN WE MOVE ON FUCK WHY ARE YOU HARPING ON THIS OF ALL THINGS, READER???????
Your apology is accepted.
Okay, well, if this isn't with the eurotrash techno guy, it sounded awfully electro at the beginning. I think they used both Howard Joneses just to fuck with us. OKAY NOW IT'S DIFFERENT and there's Howard Johnson to say something. This guy sucks, like 95% of clean voice guys. Free tip for Within Temptation: If you're going to use a BILLION FUCKING GUEST ARTISTS you should probably get ones that are actually worthwhile and not generic fucks that have qualities equivalent or lesser than some random fuck you could just pick off of youtube in eight seconds. All bands are fucking stupid.
Hey guys. Worlds collide. It's dangerous. So dangerous. Dangerous. Fuck this song and everyone who was involved in making it.
(6.8/10)
3.
( And We Run, Feat. Xzibit)
Notable jerks said this was the best song on the fucking album. There should have been more Xzibit. This is (almost) the weirdest fucking song I've ever heard (crown goes to
Fantasia
). It's almost like WT's goal is to find the most UNLIKELY person possible once in a while, preferably someone from a meme, and somehow jam them into their song, hammering them into your fucking brain until YOU LIKE IT, BITCH. Who's next?
Bruce Willis
?
Prince
?
Zombie Michael Jackson
?
Keanu Reeves
? (insert dirty slut 'murican or brit pop star here)? Oh, right, they're way too popular, it'll have to be a C-level version of them.
Are you not entertained, Europe? WHAT THE FUCK MORE DO YOU WANT. THERE'S EVEN A PIANO.
I know what you want, because I want it too. Well, don't worry.
His return to the spotlight is inevitable, and when it comes…he shall save us all from ourselves. And more shitty WT guest artists. I say that…and yet this wasn't completely terrible. Without knowing much of anything about him, this is probably Xzibit's best performance in the last decade. They somehow hit a weird balance between the two, and, well…now we know what Dutch Female Linkin Park With A Moderately Less Shitty Rapper would/does sound like. I hate myself for not hating this, and you should too. It's okay though, we'll hate it next week. Right? RIGHT????????
(9/10)
4. Paradise (What About Us?) (Feat. Dat one bitch from Nightwish)
THEY'RE LAUGHING AT YOU/ME FOR BEING SO FUCKING STUPID.
Marcelo (off-camera): STOP FUCKING AROUND BITCHES AND SING OVER MULTIPLE LAYERS OF RANDOM GUITAR RIFFS AND SYNTH AND COMPUTER DRUMS BECAUSE I NEED CASH MONEY SLUTS DRUGS GUNS GOLD CHAINZ G6 FLYIN DIRTY SOLO Y'ALL GET DAT BREAD WIMMENZZZZZZZZZZZZZZZZZZzaaaa
I'm gonna (being insanely predictable right here) talk about some shitty band called
Nightwish
and say the fuck word a lot right now. BUT DOCTA JONES HOWS THAT DIFFERENT FROM YOUR USUAL MINDLESS RANTVIEWS fuck you. You may leave if you're a newborn shoutbox superstar and are easily offended by evil curse words. If not, I suggest you stay, because there's about to be a fucking truth supernova.
Fuck this shit.
As if we needed more fucking European pseudo-metal diva in one fucking song. HERE YOU GO FUCKING OVERDOSE CHOKE THAT SHIT DOWN MOTHERFUCKER. Every asshole teenaged girl that actually listens to this shit seriously just had a popmetalwhoregasm. This had to be the work of Marcelo, cause he's the only motherfucker that would be so diabolical. Except for maybe
Tuomas
, but you know he's not fucking involved cause there's a chick in the vicinity who
SOMEHOW DEFIED HIS UNDENIABLE CHARMS
, refused to throw him a pity bang and was thus excommunicated from
The Finnish Club of Disney Muzak (ONE GIRL ALLOWED)
.
Good fucking luck biting that pasty bullet,
Floor
.
Desk and Rug Jansen
will be proud when you JUST SAY NO and "get kicked out" two mediocre albums from now.
ALL THAT all being said, it's not COMPLETELY terrible. I don't really know whether it's me saying that, or the harpy message that they have screeched into my brain she is great kill enemies of marcelo dishwasher playstation kangaroo. But it does make my head hurt, you know, from all the female noise. Also, the brainwashing doesn't help. THAT GUITAR SOLO IS COMPLETELY OUT OF PLACE, THE FUCK DO THE BITCHES DO WHEN THAT HAPPENS well I guess she can wave her hands around like a mental patient
Well…that didn't work.
(7.3/10)
5. Edge of the World
You mean if I jump off, I don't have to listen to this?
I'm sorry, I had to take a ridiculously long break and listen to my brain-reset playlist, which consists of crazy shit like the Pacific Rim soundtrack, The D(weird slash-o), and (insert shitty rap guy here). No, it's not Xzibit, that would defeat the purpose, you fuck. Plus, he's good at the raps, I hear. So yeah, after that madness, I predictably got distracted for two-ish months and did better things like work, prepare to find kony, drive, sleep, eat, drink, buy shit, win, and lose. I'm trying to tell you that literally almost everything in the world is better than reviewing another slightly-symphonic slightly-metal album.
A song that has fucking TARJE and SHAY-RON THE NOBEL should/will make you want to die, just the way Marcelo intended. If it doesn't then you probably have no soul and should seek therapy immediately. The power of
Tarcelo
compels you. GOD NEW WORD FUCKING SUCKS glad I never paid for it lol or maybe I did? I might've gotten some weird special Hungarian hax version that is technically legal for like 50 cents. Or I mightn't've. FUCK THAT IS AN AWESOME CONTRACTION JESUS FHCIRST
ANYWAY, RESUMING YOUR IRREGULARLY SCHEDULED BROADCAST...
Is this Within Temptation or shitty
Phil Collins
-esque softery? I mean, it's probably okay if you're into that shit. I am not. Fucking around with it a little in the second half doesn't help…much. Another "hey well fuck we gotta appease metalheads who think they're not listening to girly music let's jam this in at the last second" guitar section sounds weird.
(7/10)
6. Silver Moonlight
AWHAOAAAA!!!!! WHOOAAOOAOAAAOOOAAAAAAAOAOAOAOA!!!!!! I dunno what Shane-Ron's obsession is with randomly screaming/moaning/whispering nonsense in nearly every fucking song, but…fuck you Ron. This song could have been a lot better if there wasn't SO MUCH FUCKING RANDOM NOISE AND SHIT. There's something relatively decent going on in the front and the rest is like BAKDAKJFSGHESARGAHRGHHHHHHHBLAMBLAMBLAMBLAM jesus fucking Christ just shut the fuck up
It's okay, but seriously I'm gonna have to dock a point for stupidity. Honestly, I think it could be pretty rad live if they could ever pull it off correctly. Yeah, that's probably not happening.
(8/10 should have been 9)
Side note:
Amaranthe
and other idiots should take notes from this song on how to use their untalented grunt dudes
7. Covered by Roses
For some reason this wasn't in my copy. Fuck you internet. Good thing I waste $10 a month on the googles. Anyway, this song blows. I feel like I've listened to this exact album, except a little less boring, a few years ago. I also feel like I already said that. I might have done this all out of order. You'll never know.
(6/10)
8. Dog Days
PRESENTED BY PIZZA HUT: EAT A HOT CIRCLE OF GARBAGE TODAY AND DON'T REGRET IT FOR ABOUT ONE HOUR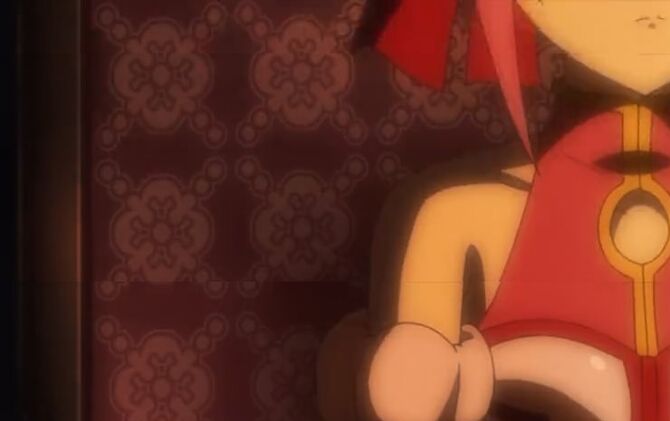 Is it just me, or is this a weird fucking title for a Within Temptation song? THESE ARE THE DOG DAYS THESE ARE THE DOG DAYS…I FIGURED OUT THE FUCKING MYSTERY. I'm pretty sure these motherfuckers have no idea what "Dog Days" actually means. HEY GUYS LET'S TAKE PART OF A RANDOM ENGLISH SAYING AND MAKE IT OUR SONG LOL yeah that worked good call Bobert Westinghouse lack of effort approved your inspiration will make these last couple tracks easy
(5.5/10)
9. Tell Me Why
This track sounds like the busted manchild of
Epica
and
Evanescence
…oh, right, I just described every WT song ever THAT JUST HAPPENED. BORRRRRRRRRRRRING I mean the chorus was okay and it was cool that their guitars were finally not completely out of place but come on show me something fucking interesting here okay, and Shurron's voice is starting to annoy the shit out of me.
On the plus side, it was far more listenable than the last two bullshit filler tracks.
(7.75/10)
10. Whole World Is Watching (feat. Dave)
AND THEY ARE SO FUCKING PUMPED FOR THIS SONG
That seems like a slight exaggeration. It's more like a fair slice of the Netherlands, and small pockets of the fangirldom located in various dark corners of Europe. Also, about 300 weird worldwide fucks like me who just like to torture themselves with terrible music. Come on, you know it's true.
Oh look it's another fucking duet with some dude named
Dave
. Goddamnit. No. I really did listen to this and it's almost as bad as the rating reflects. THIS IS DONE.
(5/10)
It was so fucking good. Do yourself a huge favor: just listen to the hilarity of Xzibit, trash the rest, and continue listening to whatever weird shit you were jamming to before this atrocity crossed your path.
IT'S OVER
Next Time:
SNYDER
KONY VS. MARCELO 2014
Ignore that it's seriously not happening