29, Homme, TurquieDernière visite : Samedi matin
2

6

8

2

6

écoutes depuis le 30 jan. 2008

Flux
| | | | | |
| --- | --- | --- | --- | --- |
| 1 | | | | |
| 2 | | | | |
| 3 | | | | |
| 4 | | | | |
| 5 | | | | |
| 6 | | | | |
| 7 | | | | |
| 8 | | | | |
| 9 | | | | |
| 10 | | | | |
| 11 | | | | |
| 12 | | | | |
| 13 | | | | |
| 14 | | | | |
| 15 | | | | |
| 16 | | | | |
| 17 | | | | |
| 18 | | | | |
| 19 | | | | |
| 20 | | | | |

Flux
| | | | | | |
| --- | --- | --- | --- | --- | --- |
| 1 | | | | | |
| 2 | | | | | |
| 3 | | | | | |
| 4 | | | | | |
| 5 | | | | | |
| 6 | | | | | |
| 7 | | | | | |
| 8 | | | | | |
| 9 | | | | | |
| 10 | | | | | |
| 11 | | | | | |
| 12 | | | | | |
| 13 | | | | | |
| 14 | | | | | |
| 15 | | | | | |
| 16 | | | | | |
| 17 | | | | | |
| 18 | | | | | |
| 19 | | | | | |
| 19 | | | | | |
À propos de moi
Beğeni sözlerini israf etmemeyi öğreten müzisyen.Ona çok güzel, bu şahane vs.vs. Eee! peki bu adamın yaptıklarına hangi sıfat yakıştırmasını kullanıcaz?
"Listening to COLTRANE is as close as it get to a direct message from god."
Eleştirmen ekler; Coltrane, salonlardan göklere cazı kaldırmayı deniyordu.Hiçbir cazcı dinsel ifadenin bir formu olarak onun işini öyle açıkça teklif etmeyi denememişti.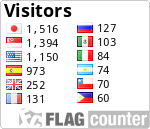 Activité récente
nfzanna et gunerri sont maintenant amis.

novembre 2013

gunerri a laissé un shout à lummia .

novembre 2013

gunerri et lummia sont maintenant ami(e)s.

novembre 2013

gunerri et InASoulWay sont maintenant amis.

août 2013

gunerri et yoschi93 sont maintenant amis.

août 2013

gunerri a laissé un shout à un utilisateur supprimé.

août 2013

gunerri a un nouvel ami.

août 2013

gunerri a laissé un shout à Iron Maiden .

juillet 2013

gunerri a tagué Don Cherry – Eternal Rhythm Part II avec le tag 'free jazz'.

juillet 2013