bad news degni ▽, 21, Homme, Brésil
www.facebook.com/iamsinist…Dernière visite : hier matin
2

7

9

3

6

5

écoutes depuis le 16 fév. 2011
2 018 coups de cœur | 2 messages | 25 playlists |

173 shouts

En train de scrobbler depuis

iTunes
The Riverboat Gamblers – True Crime

En ce moment

Goodwill & Hook N Sling – Take You Higher (Club Mix)

Il y a 6 minutes

2Pac vs Ratatat – Still Ballin'

Il y a 10 minutes

Swede Mason – Masterchef Synesthesia (Buttery Biscuit Bass) [feat. Gregg Wallace & John Torrode]

Il y a 12 minutes

311 – You Wouldn't Believe

Il y a 16 minutes

Scoutellite – Surprise Buttsecks

Il y a 19 minutes

deadmau5 – Ghosts 'n' Stuff (feat. Rob Swire)

Il y a 22 minutes

Nirvana – The Man Who Sold the World

Il y a 26 minutes

The Good Natured – Video Voyeur

Il y a 30 minutes

Project 86 – Evil (A Chorus of Resistance)

Il y a 32 minutes
Voir plus

Flux
| | | | | |
| --- | --- | --- | --- | --- |
| 1 | | | | |
| 2 | | | | |
| 3 | | | | |
| 4 | | | | |
| 5 | | | | |
| 6 | | | | |
| 7 | | | | |
| 8 | | | | |
| 9 | | | | |
| 10 | | | | |
| 11 | | | | |
| 12 | | | | |
| 13 | | | | |
| 14 | | | | |
| 15 | | | | |
| 16 | | | | |
| 17 | | | | |
| 18 | | | | |
| 19 | | | | |
| 20 | | | | |
| 21 | | | | |
| 22 | | | | |
| 23 | | | | |
| 24 | | | | |
| 25 | | | | |
| 26 | | | | |
| 27 | | | | |
| 28 | | | | |
| 29 | | | | |
| 30 | | | | |

Flux
| | | | | | |
| --- | --- | --- | --- | --- | --- |
| 1 | | | | | |
| 2 | | | | | |
| 2 | | | | | |
| 4 | | | | | |
| 5 | | | | | |
| 6 | | | | | |
| 7 | | | | | |
| 8 | | | | | |
| 9 | | | | | |
| 10 | | | | | |
| 11 | | | | | |
| 12 | | | | | |
| 13 | | | | | |
| 14 | | | | | |
| 15 | | | | | |
| 16 | | | | | |
| 17 | | | | | |
| 17 | | | | | |
| 17 | | | | | |
| 17 | | | | | |
| 17 | | | | | |
| 17 | | | | | |
| 17 | | | | | |
| 17 | | | | | |
| 17 | | | | | |
| 17 | | | | | |
| 17 | | | | | |
| 17 | | | | | |
| 17 | | | | | |
| 17 | | | | | |
| 17 | | | | | |
| 17 | | | | | |
| 17 | | | | | |
| 17 | | | | | |
| 17 | | | | | |
| 17 | | | | | |
| 17 | | | | | |
| 17 | | | | | |
| 17 | | | | | |
| 17 | | | | | |
| 17 | | | | | |
| 17 | | | | | |
| 17 | | | | | |
| 17 | | | | | |
| 45 | | | | | |
| 45 | | | | | |
| 45 | | | | | |
| 45 | | | | | |
| 45 | | | | | |
| 45 | | | | | |
À propos de moi

Feel free to add me, just remember to identify yourself if you do so, thanks!
Anime Planet
You Tube
Twitter
Tumblr
Instagram
Steam
"Those who lack resolve are incapable of even wiping away their own tears." - Satsuki Kiryūin
"Gimme a Hell Yeah!" - Stone Cold Steve Austin
"Everybody lies." - Eliza Cassan
"I've had it. Get the fuck out of my way..." - Mondo Oowada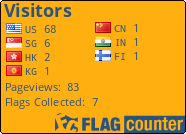 "The original Valkyr was subject to cruel experiments, leaving her scarred, angry and frighteningly adept at killing." Warframe Codex
"There are three things all wise men fear: the sea in storm, a night with no moon, and the anger of a gentle man." - Kvothe, The Name of the Wind.
Activité récente