RSS
Partager
9 mai 2006, 20h50m
Scarling.
were a bit good in Manchester yesterday. An amazing set list, superb sound quality and and awesome croud for a change.
I got to Manchester 30 mins before doors opened. I was 4th in the queue. Ended up leaning on the stage in front of where the male guitarist (boo!)in Scarling would be .... people going to london, head for the righthand side. This Et Al were on first. They were pretty okish. Had some ok songs. Amusment Parks On Fire were up next. I wanted to like them. their tunes were pretty good... for 2 songs anyway. But then it became samey very quickly and it didn't help that the singer couldn't sing. Then finally Scarling. they had an hour to play and this was the set list
Hello London
Like a Killer
Crispin Glover
Stapled to the Mattress
Bummer
Caribou and Cake
Staring to the Sun
Alexander the Burn Victim
City Noise
We Are the Music Makers
-------------
Wave of Mutilation
... I have no idea if photos can be photoed on this site... so I'm gonna try anyway....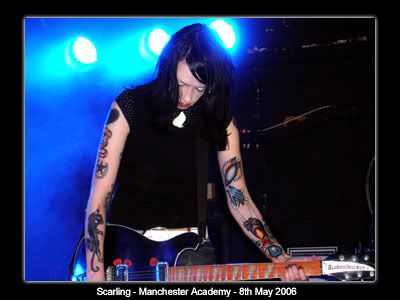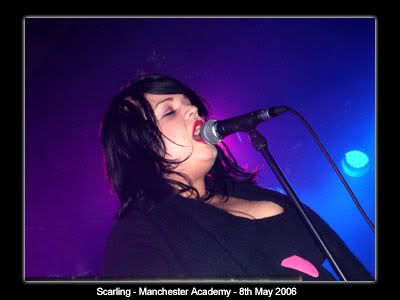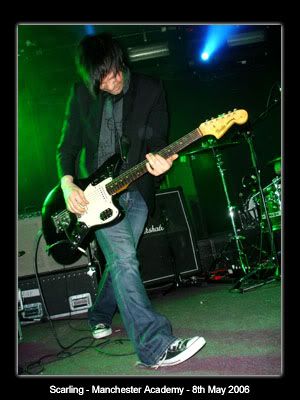 Commentaires