23, Homme, CanadaDernière visite : janvier 2012
5

1

5

2

2

écoutes depuis le 19 sept. 2008

Flux
| | | | | |
| --- | --- | --- | --- | --- |
| 1 | | | | |
| 2 | | | | |
| 3 | | | | |
| 4 | | | | |
| 5 | | | | |
| 6 | | | | |
| 7 | | | | |
| 8 | | | | |
| 9 | | | | |
| 10 | | | | |
| 11 | | | | |
| 12 | | | | |
| 13 | | | | |
| 14 | | | | |
| 15 | | | | |
| 16 | | | | |
| 17 | | | | |
| 18 | | | | |
| 19 | | | | |
| 20 | | | | |
| 21 | | | | |
| 22 | | | | |
| 23 | | | | |
| 24 | | | | |
| 25 | | | | |
| 26 | | | | |
| 27 | | | | |
| 27 | | | | |
| 29 | | | | |
| 30 | | | | |

Flux
| | | | | | |
| --- | --- | --- | --- | --- | --- |
| 1 | | | | | |
| 2 | | | | | |
| 2 | | | | | |
| 4 | | | | | |
| 4 | | | | | |
| 6 | | | | | |
| 7 | | | | | |
| 7 | | | | | |
| 9 | | | | | |
| 10 | | | | | |
| 10 | | | | | |
| 12 | | | | | |
| 12 | | | | | |
| 12 | | | | | |
| 12 | | | | | |
À propos de moi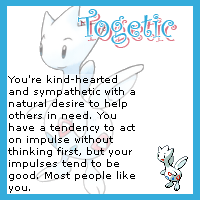 Depression awaits me.
Im not very open minded about music, but my favorite genre is symphonic black metal. Im a student at the moment and I don't have as much free time as I would like to. I love video games and anime too. I tend to say what is on my mind a lot, and am driven by emotions. I have very strong opinions, too.
By the way, I am very much against Drugs, Alcohol, and smoking, also against promiscuous sex. I am a VIRGIN ;)
I am not anti-religious, I do believe in God and Christian doctrines(but I dont like going to church).
Dont send me friend requests if you have never left me a shout before... I won't accept. I want to have discussions or band recommendations, at the very least.
Also: SYMPHONIC BLACK METAL RULES SYMPHONIC BLACK METAL RULES SYMPHONIC BLACK METAL RULES
SYMPHONIC BLACK METAL RULES and Symphonic Black Metal is the best genre on earth!!
Why females are not interested in me
Thats me :p