RSS
Partager
12 déc. 2006, 3h31m
It's that time of year again. And let me tell you, this year's list was 900 times harder than 2005. My Top 10 Albums of the Year list are purely emotional and not technical at all. A few albums had to be dropped and that hurt me, especially the one I loved the most. And then there were a lot of albums I didn't pick up because I was tired of that artist at the time so...here we go. All the Hipsters (i.e: Lindsey) lists are the same this year and I'm proud to say my albums got past them with the exception of a few. Regina Spektor was left off merely because her album "Soviet Kitsch" was far superior yet it made NOONE's top list and the less-amazing "Begin to Hope" made EVERYONE's list...and that ain't right ya'll. so here we go.
TOP TEN ALBUMS
:
#10: TIE
Ripley- "Outtiasite"
The Ditty Bops- "Moon Over the Freeway"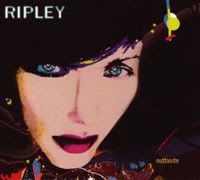 ]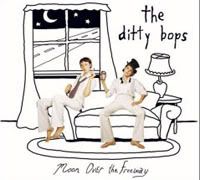 ]
These were the two albums I couldn't bare to get rid of. Ripley is an unknown band in New York and The Ditty Bops gained fame from opening for Boring Amos on her last tour. Equally, they have released FUN albums that contain songs that continually remind you that there are bands out there who make music you've never heard before.
#9: Tanya Donelly- "This Hungry Life"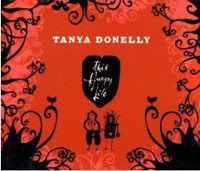 I commend Tanya for taking a new approach to recording this album. She recorded it live but it's not a live album. However, you get the feeling that Tanya is totally comfortable in this setting. Her voice is stronger than ever and so are her songs. I was scared that after she had her baby she would fall into the Sarah Mclachlan/Boring Amos set but with "This Hungry Life" she showed she still knows how to shake an audience. It's a solid album that isn't getting any attention and that's ashame.
#8: Sarah Harmer- "I'm a Mountain"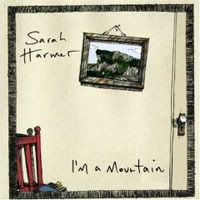 When I first got this album I listened to it once and dismissed it. Four months later it played randomly and I was hooked. Sarah takes a more bluegrass approach to her songs and it works really well. I actually think this is the genre that fits her the best, she covers Dolly Parton like it's her own and she brings her own folk-stylings to this genre like she invented it. It's pretty amazing. I'm glad i gave this album another chance.
#7: M. Ward- "Post Secret"
Not an album I listen to much, to be honest. However, it's brilliant. M. Ward's songs transcend the Bright Eyes / hipsterstryingtobeBrightEyes genre by merely taking a few musical chances and it works. This is by far my favorite male singer-songwriter right now and for a guy to even break into my Top 10, much less ABOVE Tanya Donelly should tell you how great this album is.
#6: 50FOOTWAVE- "Free Music"
It's an EP. It's brilliant. 50FOOTWAVE is a band that are totally willing to give you their music, whenever and wherever you want. And they aren't necessarily a new band. Founder Kristin Hersh is a star from Throwing Muses and for her solo music but this new punk band she has created is breaking boundaries everywhere. They released this EP on their website...free for everyone. Never intending to release a hard-copy, fans pressured them to release a cd version and so they did...but for retail price of around $4.00. They are definitely using the internet for their benefit. Not to mention, the music is damn good. Hard-rocking, great lyrics, and just great to turn up and rock out to. Check it out because it won't cost you anything.
http://www.throwingmusic.com
#5: The Killers- "Sam's Town"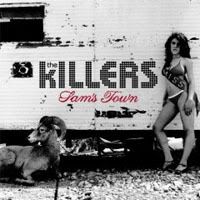 I tried to resist the Killers. I didn't buy their debut album. that song about "I've got soul but I'm not a soldier" was my ring-tone for awhile but that's about my extent with the band. Something told me to buy "Sam's Town". I wanted to see what they did next. And the critics hate it. I, however, think it's a perfect rock album. Sure, it screams "we listen to a lot of Bruce Springsteen"...but who the hell cares??? Bruce doesn't sing like eyeliner boy, Bruce writes better songs...but The Killers created a rock album that you can play start to finish and not get bored with. That doesn't happen very easily.
#4: Gabriela Kulka- "Out"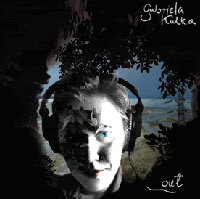 Who? Right. I'm so honored to have tripped over her music. This Polish singer/songwriter shares a love for Kate Bush yet is able to take that love and make it into music that sounds completely fresh. Her album "Out" is full of lyrics that will have your head spinning, melodies that will stick in your head for years, and a persona that you wish more artists would develop. Gabriela is not afraid of her music, seriously this album is amazing. You can buy it at CDBABY.com and I suggest you do it.
#3: Shawn Colvin- "These Four Walls"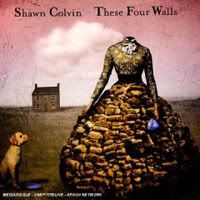 Shawn Colvin has always been a favorite of mine. Her albums have usually been full of half masterpiece/half throwaway (except for her debut "Steady On"). So when she release "these four walls" i was very excited to hear the half masterpiece songs...however, I found myself playing this album over and over and over without skipping a single track. Shawn is vulnerable and much less poppy here than on her last release. Those who just hear "Sunny Came Home" are depriving themselves, this is the album of the year...behind the other two haha.
#2: Dixie Chicks- "Taking the Long Way"
Controversy can shut the hell up. I don't like country music normally but I have always felt a connection with these three girls. Not only was their first single "Not Ready to Make Nice" one of the best songs of 2006 but they released an album that is as strong as the single, and that doesn't happen often. They have a stronger rock-edge in the production but it is still purely Dixie Chicks. It's a perfect, emotional album, I had no idea I would love it so much.
#1: Cat Power- "The Greatest"
I'm scared when artists say "I'm going to record with the people that inspired me" because it usually ends up being a hack-job. But somehow the Memphis Rhythm Band got Chan Marshall to not be crazy long enough to record the best album I heard all year. Every song is orchestrated perfectly and she manages to capture the sound and feeling of the blues legends perfectly. Memphis was the best thing to happen to Cat Power. -----------------------
Songs of the Year
:
Commentaires