RSS
Partager
26 jan. 2008, 20h01m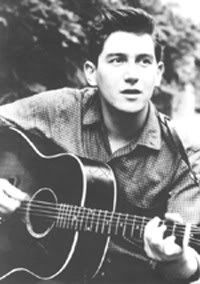 Broadside Balladeer: A Tribute Song to the Great Phil Ochs, 1940-1976 - Lyrics & Comments by Vic Sadot
Phil Ochs is easily identifiable as the main anti-Vietnam War era protest singer. Over 70 of his songs were first published in Broadside: The National Topical Song Magazine published by Sis Cunningham and Gordon Friesen out of their New York City apartment.
The lyrics and links on the subject can be found below. I met Phil and interviewed him for a radio show in Washington, DC in 1973 while he was doing a week long show at the Cellar Door. Songs like I Ain't Marching Anymore, White Boots Marching in a Yellow Land, Changes, and I Declare the War Is Over truly set Phil apart. He was a good friend of Bob Dylan and Tom Paxton in those early days of his career. And major labels would actually sign and distribute anti-war singers back then! Like others, I've tried to write my songs like Mad Cowboy Disease, Are You A Citizen, The Ballad of Pat Tillman, and Broadside Balladeer with a sense of taking part in that continuing tradition that Phil claimed from Woody Guthrie, Pete Seeger, and Joe Hill.
Phil stayed at my apartment for a week while he played at The Cellar Door. The funniest moment was when I drove Phil over to see Rennie Davis at the Divine Light Temple. They were watching a film when we entered the living room. Phil accidently stepped on the cord and momentarily brought darkness to the divine light temple! It was hilarious! Rennie Davis was leading people away from political struggle to the higher calling of spiritual self-absorption and social irrelevance.
I later worked for Broadside, the National Topical Song Magazine in New York City by visiting from Delaware on weekends. I even had some of my own songs published in Broadside. One time I showed up at the apartment. Sis Cunningham and Gordon Friesen were both old and ailing by then. I was shocked to be presented with 400 pages of Phil's FBI file. "How the hell did you get these files?," I asked Gordon as he placed the phone book size stack of papers in my hands. "Freedom of Information Act!," says he, with a sparkle in his eyes. "But I'm too sick to do a good job on this right now. So I'm gonna ask you to do it." I did. It appeared in Broadside and the Delaware Alternative Press in 1982. In spite of so much blacking out, there was a lot of fascinating information. The first item that the FBI noted was that Phil Ochs joined the American Federation of Musicians not long after singing his tribute to Woody Guthrie, Bound For Glory, at an anti-war rally oobserved by agents. There was a mother in Little Rock, Arkansas who turned in her son's Phil Ochs LP with the song about paranoia on it called Pretty Smart on My Part. One sees the behind the scenes communication that got Phil Ochs kicked out of the UK right after his plane landed there, and plenty about the 1968 Chicago demonstration and the subsequent trial of the anti-war leadership known as the Chicago Seven.
It is heartening to know how many people still love Phil Ochs and his music in spite of his tragic suicide after being diagnosed as a manic-depressive. At least he had his sister Sonny to turn to near the end. She has honored his legacy so very well by hosting Phil Ochs Nights in locations around the country for more than three decades. There is an email discussion group called No More Songs where lively conversations and disputes over Phil Ochs happen every day. Participants often dig up new info about Phil that you may never have heard about. There is much speculation about what Phil Ochs might be writing about today, such as the 9/11 attacks and US military invasions of Iraq, Afghanistan, and Haiti. There is a group here at Last FM called "Broadside Balladeers" that has its roots in the singers of Phil Ochs era while taking on the mission to carry the torch forward and to discover the singers of our post 9/11 times who are writing topical songs in a more variable set of genres. See:
http://www.last.fm/group/Broadside+Balladeers
Here are the LYRICS to my tribute song to Phil Ochs. There follows a long list of links where you can discover much more and do the following:
(1) Hear Broadside Balladeer at Last FM,
(2) See the video below from YouTube.com,
(3) Join a Phil Ochs on line discussion thread called
No More Songs,
(4) Find a "Phil Ochs Night" near you.
(5) Watch a video of Phil Ochs singing "I Ain't Marching Anymore" and this tribute to Phil.
Broadside Balladeer is in rotation at Pacifica's new
No Lies Radio on the internet:
http://www.noliesradio.org/
Broadside Balladeer
I remember the year that Broadside Balladeer
Took his own life away, so they say…
Now I still long to hear him singing true and clear
How I miss that Broadside Balladeer!
Chorus:
So I'm gonna say it now!
I can't say it when I'm gone
Let us not speak falsely now
For we must be movin' on
Is there anybody home?
Is there anybody here?
To be true to a Broadside Balladeer!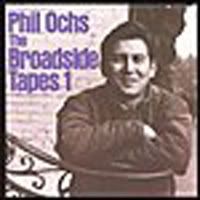 In the dark of the night, he would stay awake and write
At the rallies he would raise us with a song!
He would roam through the land, and like Woody he would stand
Cause he wanted people's struggles to be strong! (chorus)
Just a boy in Ohio grew up so he had to go
Steppin' outside of a small circle of friends
Surely as the Changes came he would shame the Chords of Fame
When he called on us to try and make amends (chorus)
Seems like just the other day, he went down to see Chile
Victor Jara and he sang side by side!
ITT, the CIA, and the Junta had their way
But the dream they tried to kill still hasn't died! (chorus)
Copyright April 16, 1977 Victor Rene Sadot / BMI / Orbian Love Music
Broadside Balladeer video by Dean Banks at YouTube:
Phil Ochs video on YouTube: I Ain't A Marching Anymore

Broadside Balladeer
Vic Sadot
Broadsides & Retrospectives
Crazy Planet Records
RELATED WEBSITES
BROADSIDE BALLADEERS GROUP AT LAST FM RADIO
Broadsides & Retrospectives
Pacifica Foundation's Internet NO LIES RADIO
The Official Web Site of Vic Sadot Music Projects
SoundClick artist: Crazy Planet Band - Band page with free MP3s
The Phil Ochs Discussion Email Discussion Group
Phil Ochs: Tribute to the Protest and Folk Singer
Phil Ochs Lyric Index
Sister Sonny Ochs: About Phil Ochs
Remembering Phil Ochs: Sonny Ochs Info Site for "Phil Ochs Night" Concerts
Testimony of Phillip Ochs in the Chicago Seven Trial After the 1968 Anti-War Demonstration
americana
patriotic
peace
protest
anthems
struggle
broadsideballadeers
folk-rock
folk
broadside
911truth
history
imperialism
rights
equality
feminist
women
workers
unions
labor
justice
infowars
green
freedom
colonialism
exploitation
resistance
movement
tribute
Envois approuvés
Information Warfare
,
It's all about the LYRICS
,
Peace
,
Phil Ochs
,
Scrobblers Against Bush
,
Philosophers
,
Neil Young
,
British Music
,
Belgium
,
Bob Dylan
,
Daily Kos
,
Troubadours Of The Folk Era
,
Broadside Balladeers
,
-Folk-
,
Socialist Scrobblers
,
Fuck Bush
,
World Roots and Traditional Music
,
Nouvelle scene francaise
,
French rock rocking the boat
,
The Socialist International
,
French 60s
,
RISE UP ! : Starting a Revolution In Between the Ears.
,
Accordion players unite
,
Stop Iraq war NOW!
,
Zydeco
,
NO WAR
,
BLUES!
,
Revolutionary InterScrobblers
,
Revolution Music
,
Lot's of Folk Music
,
The Liberation Folx
,
Con la Revolución Bolivariana
,
French Touch // French House
,
Janeane Garofalo
,
Loose Change
Commentaires