Elbereth, 32, Femme, Royaume-Uni
chandra.harvard.edu/photo/…Dernière visite : Mercredi matin
4

7

1

7

9

écoutes depuis le 26 jan. 2009
1 142 coups de cœur | 1 571 messages | 0 playlists |

485 shouts

Flux
| | | | | |
| --- | --- | --- | --- | --- |
| 1 | | | | |
| 2 | | | | |
| 3 | | | | |
| 4 | | | | |
| 5 | | | | |
| 6 | | | | |
| 7 | | | | |
| 8 | | | | |
| 9 | | | | |
| 10 | | | | |
| 11 | | | | |
| 12 | | | | |
| 13 | | | | |
| 14 | | | | |
| 15 | | | | |
| 16 | | | | |
| 17 | | | | |
| 17 | | | | |
| 19 | | | | |
| 20 | | | | |
| 21 | | | | |
| 22 | | | | |
| 23 | | | | |
| 24 | | | | |
| 24 | | | | |
| 26 | | | | |
| 27 | | | | |
| 28 | | | | |
| 28 | | | | |
| 30 | | | | |
| 31 | | | | |
| 32 | | | | |
| 32 | | | | |
| 32 | | | | |
| 32 | | | | |
| 32 | | | | |
| 32 | | | | |
| 32 | | | | |
| 39 | | | | |
| 39 | | | | |
| 39 | | | | |
| 39 | | | | |
| 39 | | | | |
| 39 | | | | |
| 39 | | | | |
| 39 | | | | |
| 39 | | | | |
| 39 | | | | |
| 39 | | | | |
| 39 | | | | |

Flux
| | | | | | |
| --- | --- | --- | --- | --- | --- |
| 1 | | | | | |
| 2 | | | | | |
| 2 | | | | | |
| 2 | | | | | |
| 5 | | | | | |
| 5 | | | | | |
| 5 | | | | | |
| 5 | | | | | |
| 5 | | | | | |
| 5 | | | | | |
| 5 | | | | | |
| 5 | | | | | |
| 5 | | | | | |
| 5 | | | | | |
| 5 | | | | | |
À propos de moi
If you want to be friends please drop me a line first =)
...Which can probably be applied to metal too :D
In hac tanta varietate rerum, quidnam pulchrius quam sidera caeli?B' i sin reul 's an oidhche dhoilleir...A flash in an abyss, a dream in the void...
(Be'lakor - From Scythe To Sceptre)
I väntan på den absoluta nollpunkten
(Istapp - I väntan på den absoluta nollpunkten)
Take me out to the black
Tell them I ain't coming back
Burn the land and boil the sea
You can't take the sky from me
(Firefly theme song)
And my obsession is the gasoline to feed my fireOh it's burning in me
(W.A.S.P. - Arena Of Pleasure)
Поехали!
("Let's go!" Yuri Gagarin, as the Восток-1 (Vostok 1) took off)
Tempus fugit, sicut nubes, quasi naves, velut umbra
("Time flies, like clouds, like vessels, like shadows", from Virgil's Georgics)
Recipe of Me (abridged version 3.0):
Put 60 tons of assorted Metal in a bowl, gradually add an equal amount of astrophysics, stirring violently and headbanging till you achieve a uniform mix.
Add a generous amount of minced B films and shredded scifi novels (transfer to a bigger bowl if necessary).
Sprinkle some XIX century literature, Tolkien references and RPG elements. Add a dash of lemon juice.
Stir gently, whispering obscure profanities, until it turns suitably dark. If the mix becomes unstable douse it with beer and leave it in a Scandinavian forest overnight. Exposure to sunlight may cause spontaneous combustion.
Bake for 3 decades.
Have a nice cup of Twinings tea and learn a few languages while you wait.
Serve cold, with rain, on a Turner picture.
The picture in my profile is the galaxy Hydra A. This picture is a combination of radio (red) optical (white) and X-ray (blue) observations. This galaxy is sitting at the centre of a cluster, and the active nucleus it harbours is pushing a jet and massive radio lobes into the hot intracluster medium.
You can find some wonderful pictures at the Hubble Heritage gallery:
http://heritage.stsci.edu/
And if you want to see the Universe with X-ray eyes, see the Chandra gallery:
http://chandra.harvard.edu/photo/category.html
Or the XMM-Newton one:
http://xmm.esac.esa.int/external/xmm_science/gallery/public/
Currently addicted to:
Be'lakor
Mustan Kuun Lapset
Istapp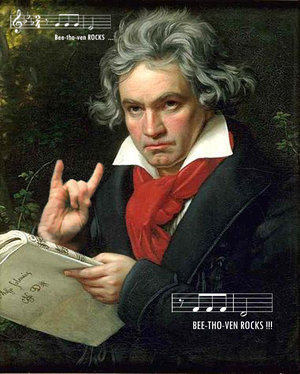 Overall mosaic
Activité récente