HArry, Homme, Allemagne
tinyurl.com/7wuvylkDernière visite : Mardi après-midi
Inscrit depuis le : 5 août 2009 (réinitialisation le 7 fév. 2012)
À propos de moi
"In music the passions enjoy themselves."
Friedrich Nietzsche
"In these bodies we will live, in these bodies we will die.
Where you invest your love, you invest your life."
Mumford & Sons lyrics to Awake My Soul
"Only the ideas that we really live have any value."
Hermann Hesse
"If what you have done yesterday still looks big to you, you haven't done much today."
Michail Gorbatschow
"Well, I think we're the greatest rock 'n' roll band in the world."
Joey Ramone
I listen to everything that sounds good to me and don't care what's true or popular.
Other LFM-Profil:
http://www.lastfm.de/user/Bazooka-Klassik
Milestones
76th track: (07 Feb 2012)
Matisyahu - One Day

666th track: (20 Feb 2012)
Bob Marley - Redemption Song

Generated 24 May 2013
LastLabs Milestones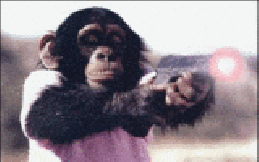 99% Human
bazooka-joe76's top albums (overall)
1. Ramones - Weird Tales Of The Ramones [Disc 1] (139)