Patryk Szulc, 24, Homme, PologneDernière visite : il y a 3 heures
6

2

8

8

6

écoutes depuis le 29 août 2008
5 066 coups de cœur | 327 messages | 0 playlists |

416 shouts

Flux
| | | | | |
| --- | --- | --- | --- | --- |
| 1 | | | | |
| 2 | | | | |
| 3 | | | | |
| 4 | | | | |
| 5 | | | | |
| 6 | | | | |
| 7 | | | | |
| 8 | | | | |
| 9 | | | | |
| 10 | | | | |
| 11 | | | | |
| 12 | | | | |
| 13 | | | | |
| 14 | | | | |
| 15 | | | | |
| 16 | | | | |
| 17 | | | | |
| 18 | | | | |
| 19 | | | | |
| 20 | | | | |

Flux
| | | | | | |
| --- | --- | --- | --- | --- | --- |
| 1 | | | | | |
| 2 | | | | | |
| 3 | | | | | |
| 4 | | | | | |
| 5 | | | | | |
| 6 | | | | | |
| 7 | | | | | |
| 8 | | | | | |
| 9 | | | | | |
| 10 | | | | | |
| 10 | | | | | |
| 12 | | | | | |
| 13 | | | | | |
| 14 | | | | | |
| 15 | | | | | |
| 16 | | | | | |
| 17 | | | | | |
| 17 | | | | | |
| 19 | | | | | |
| 20 | | | | | |
À propos de moi
Hello everyone ! My name is Patryk and I'm a big fan of music. Using Last.fm since 2008 and it changed my life. Not only with the fact that I have started to take care of ID3 tags, but also I met my lovely girlfriend here and now we are together for 2 years. Music has the power to connect people for good, thank you LAST.FM!
I listen to many kinds of music, mostly electronic. My music collection is full with trance, house and drum'n'bass music (and some hardstyle/gabber too). My library is a big mix of many genres of modern electronic music with synthpop (Depeche Mode!), rock and metal music.
I like to talk with people here so feel free to add me to your friends :) I also enjoy using of Last.fm Bandlogos Generator, where I help people with extracting logos from covers etc.
SEEN LIVE
Garou
- 21.03.2015 - Wrocław, Poland.
OVERALL :
LAST 7 DAYS :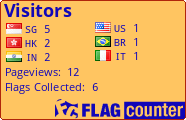 Activité récente