Femme, États-UnisDernière visite : avril 2012
8

3

2

1

écoutes depuis le 18 déc. 2010

Flux

Flux
À propos de moi
luv u kumi.
Alemii likes many things.

椎名林檎 .

is a Japanese singer-songwriter, music composer and music producer. She is also the founder and lead vocalist of the band Tokyo Jihen. She was born with an esophageal atresia in which the esophagus narrows as it approaches the stomach. Treatment of this involved several operations, at least one of which required her right shoulder blade to be cut open. These surgeries left Shiina with large scars on her shoulder blades, said to give the impression that an angel's wings had been removed.

Who I love . First song I ever heard by her was something some anime freak introduced me to called りんごのうた.

metal.
..traditionally characterized by loud distorted guitars, emphatic rhythms, dense bass-and-drum sound, and vigorous vocals. Metal subgenres variously emphasize, alter, or omit one or more of these attributes.. Solos are an integral part of metal music, as the icing on the cake to complement the heavy intensity of the songs and add more depth and individuality.

danish.
is a sweet pastry which has become a specialty of Denmark and neighbouring Scandinavian countries and is popular throughout the industrialized world, although the form it takes can differ significantly from country to country. They are referred to as facturas in some Spanish speaking countries....


because i'm a sucker for sweet things.
speaking of sweet things...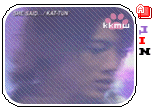 j-pop johnnys.
is a talent agency formed by Johnny Kitagawa in 1962. Johnny & Associates trains and promotes groups of male idols, collectively known as "Johnny's" (ジャニーズ Janīzu?), in Japan. j-pop is a loose term referring to japanese pop music according to 2010 global music industry market share data from the International Federation of the Phonographic Industry, Japan has the second largest market for recorded music in the world, behind the United States.
and their korean counter parts...

k-pop.
is a musical genre consisting of electronic, hip hop, pop, rock, and R&B music originating in South Korea. In addition to music, K-pop has grown into a popular subculture among teenagers and young adults around the world, resulting in widespread interest in the fashion and style of Korean idol groups and singers...


but if you ask me most k-pop sounds just like american pop.
which explains why its so popular lulz.


pop.
...is usually understood to be commercially recorded music, often oriented towards a youth market, usually consisting of relatively short, simple songs utilizing technological innovations to produce new variations on existing themes...

is entertaining and fun for me.
even if its does lack creatively or signs of intelligence, but the


subculture.
...is a group of people with a culture (whether distinct or hidden) which differentiates them from the larger culture to which they belong....
found in every society, but of course the most interesting ones imo can be found in the
1960s.
...The 1960s term also refers to an era more often called The Sixties, denoting the complex of inter-related cultural and political trends across the globe. The 1960s have become synonymous with the new, radical, and subversive events and trends of the period, which continued to develop in the 1970s, 1980s, 1990s and beyond. Popular music entered an era of "all hits", as numerous artists released recordings, beginning in the 1950s, as 45-rpm "singles" (with another on the flip side), and radio stations tended to play only the most popular of the wide variety of records being made. Also, bands tended to record only the best of their songs as a chance to become a hit record...
bringing great fame to Bob Dylan, Rolling Stones, Jimi Hendrix and especially The Beatles - who many people say are overrated, but maybe they're from

How to be


A Typical Rock Fan




on Last.Fm



1. Pop is the enemy. Anything pop is bad music.
2. Rap music isn't actually music.
3. All mainstream music is shit.
4. Musicians who work in favor of the fans are sellouts.
5. Musicians who don't work in favor of the fans are sellouts.
6. Musicians who collab with successful, modern artists are sellouts.
7. Musicians who have "sold out" obviously did it because they need money even though they're filthy rich already, not because of their own free will.
8. Musicians who have started to gain popularity are sellouts.
9. Musicians who want a change in style after 2000 years of the same shit are sellouts.
10. Musicians who change over the years should have stayed the same.
11. Musicians who don't change over the years should change.
12. Anything critically acclaimed and popular I don't like is overrated.
13. Anything not popular I love is underrated.
14. Popularity and success never matches the situation.
15. Metal and pop should never mix. Ever.
16. If you listen to [insert band of choice], you're a poser.
17. You're a poser because I said so.
18. My opinion has more merit than your opinion. Why?
19. Because I said so.
20. If its older, its automatically better.
21. People who find out about music from games/commercials/movies are lame. I don't want people discovering good music!




————





How to be


A Typical Pop Fan




on Last.Fm



1. If an artist is popular, it must mean they are talented.
2. Album sales prove this.
3. If I haven't heard of it, then why bother listening to it?
4. I listen to everything the Top 40 and Hot 100 tells me to.
5. Music is subjective so this gives me a reason to shrug off why I listen to what MTV says I should.
6. If you do not like [insert pop artist]'s music, you are:
- A hater.
- Jealous.
- Couldn't do better.

7. It doesn't matter if you fairly criticize an artist, because I will likely say:
- You wish you could be them.
- They are more successful than you will ever be.
- Have more money than you.
- Can get more 'sexual advances' than you.

8. Think shoutboxes are meant to be fanboxes.
9. Loosely use 'Queen' and 'Legend'.
10. Will compare actual legends to this generation's current trend.
11. Copy and paste shouts even if they don't make any sense.
12. Because it will start making sense if more people do it.
13. If it came out more than 3 months ago, its old.
14. Why listen to something old other than The Beatles and Michael Jackson?
15. Its not like Ke$ha or Lady Gaga or Rihanna will ever get old.
16. Looks should be just important as the music.
17. My definition of talent involves synths, auto-tune, and raunchy lipsynced performances.

————

rock.
... is a genre of popular music that developed during and after the 1960s, particularly in the United Kingdom and the United States. It has its roots in 1940s and 1950s rock and roll, itself heavily influenced by rhythm and blues and country music. Rock music also drew strongly on a number of other genres such as blues and folk, and incorporated influences from jazz, classical and other musical sources....
Probably my favorite genre ever. And favorite guitarist? Jimmy Page of course. Yeah, I'm old fashioned.
90s alternative.
...By the start of the 1990s, the music industry was enticed by alternative rock's commercial possibilities and major labels actively courted bands including Jane's Addiction, Dinosaur Jr, Faith No More,Firehose, and Nirvana. In particular, R.E.M.'s success had become a blueprint for many alternative bands in the late 1980s and 1990s to follow; the group had outlasted many of its contemporaries and by the 1990s had become one of the most popular bands in the world....
Because it all seemed simpler back then.
that 70s show.
...That '70s Show is an American television period sitcom that centers on the lives of a group of teenage friends living in the fictional suburban town of Point Place, Wisconsin, from May 17, 1976, to December 31, 1979...
Home to the greatest TV nerd of all time, Eric Forman.
Alemii dislikes few things.
fanbases.
... with a liking and enthusiasm for something, such as a band or a sports team. Fans of a particular thing or person constitute its fanbase or fandom. They may show their enthusiasm by being a member of a fan club, holding fan conventions, creating fanzines, writing fan mail, or by promoting the object of their interest and attention.....
Because fanbses just tend to suck, y'know? Especially the teenbopper girly ones.
smooth jazz.
... In general, a smooth jazz track is downtempo (the most widely played tracks are in the 90–105 BPM range), layering a lead, melody-playing instrument (saxophones – especially soprano and tenor – are the most popular, with guitars a close second) over a backdrop that typically consists of programmed rhythms and various pads and/or samples. Although many listeners and record companies group smooth and contemporary jazz together, the genres are different. Smooth jazz is generally considered background musicn....
Its like jazz but with... no soul.
I have the tendency to go throughout people's libraries and continue to rape and pillage them.
"Arashi: Even though you look like kittens I always knew you were getting some....I just didn't know you were all(minus Sakurai Sho) getting it from the same girl. That's what you call true friendship. Here's one thought, If Jin had been in your band instead of Sho you would all now have Chlamydia. "
Agalloch peeps.