Melissa, 21, Femme, Royaume-UniDernière visite : juin 2013
6

4

1

9

9

écoutes depuis le 4 jan. 2008
| | | | | | |
| --- | --- | --- | --- | --- | --- |
| | | Christina Aguilera – Can't Hold Us Down | | | 3 déc. 21h41m |
| | | Catatonia – Mulder And Scully | | | 3 déc. 21h36m |
| | | Kanye West – RoboCop | | | 3 déc. 21h32m |
| | | Avril Lavigne – The Best Damn Thing | | | 3 déc. 21h29m |
| | | Quindon Tarver – When Doves Cry | | | 3 déc. 21h24m |
| | | Glee Cast – Red Solo Cup | | | 3 déc. 20h33m |
| | | Glee Cast – Red Solo Cup | | | 3 déc. 20h29m |
| | | Matthew Morrison – Jingle Bell Rock | | | 3 déc. 20h25m |
| | | The Maine – Santa Stole My Girlfriend | | | 3 déc. 20h22m |
| | | Chris de Burgh – A Spaceman Came Travelling | | | 3 déc. 20h17m |
Voir plus

Flux
| | | | | |
| --- | --- | --- | --- | --- |
| 1 | | | | |
| 2 | | | | |
| 3 | | | | |
| 4 | | | | |
| 5 | | | | |
| 6 | | | | |
| 7 | | | | |
| 8 | | | | |
| 9 | | | | |
| 10 | | | | |
| 11 | | | | |
| 12 | | | | |
| 13 | | | | |
| 14 | | | | |
| 15 | | | | |

Flux
| | | | | | |
| --- | --- | --- | --- | --- | --- |
| 1 | | | | | |
| 2 | | | | | |
| 3 | | | | | |
| 4 | | | | | |
| 5 | | | | | |
| 6 | | | | | |
| 6 | | | | | |
| 8 | | | | | |
| 9 | | | | | |
| 10 | | | | | |
| 11 | | | | | |
| 12 | | | | | |
| 13 | | | | | |
| 14 | | | | | |
| 15 | | | | | |
À propos de moi
Michael Jackson -
"There have been others, but never two lovers like music and me."
29/08/58 - 25/06/09
R.I.P
I could thrill you more than any ghost would ever dare try...
♥
"But they told me a man should be faithful, and walk when not able, and fight til the end; but I'm only human."
♥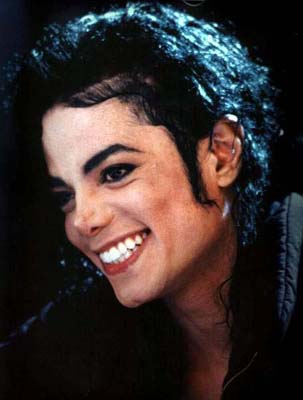 Like it was written in the stars I knew, my friend, my someone in the dark was you...
♥
Activité récente