Dave, 60, Homme, États-UnisDernière visite : hier matin
9

1

2

8

écoutes depuis le 29 mars 2004

Flux
| | | | | |
| --- | --- | --- | --- | --- |
| 1 | | | | |
| 2 | | | | |
| 3 | | | | |
| 4 | | | | |
| 5 | | | | |
| 6 | | | | |
| 7 | | | | |
| 8 | | | | |
| 9 | | | | |
| 10 | | | | |
| 11 | | | | |
| 12 | | | | |
| 13 | | | | |
| 13 | | | | |
| 15 | | | | |

Flux
| | | | | | |
| --- | --- | --- | --- | --- | --- |
| 1 | | | | | |
| 2 | | | | | |
| 3 | | | | | |
| 4 | | | | | |
| 5 | | | | | |
| 6 | | | | | |
| 7 | | | | | |
| 7 | | | | | |
| 7 | | | | | |
| 10 | | | | | |
| 11 | | | | | |
| 11 | | | | | |
| 13 | | | | | |
| 13 | | | | | |
| 13 | | | | | |
À propos de moi
I was awfully curious to find out why I didn't go insane.
Abraham Maslow
What is that feeling when you're driving away from people and they recede on the plain till you see their specks dispersing?--it's the too-huge world vaulting us, and it's good-by. But we lean forward to the next crazy venture beneath the skies.
Jack Kerouac, 1951
My concept of death for a long time was to come down that mountain road at 120 and just keep going straight right there, burst out through the barrier and hang out above all that . . . and there I'd be, sitting in the front seat, stark naked, with a case of whiskey next to me and a case of dynamite in the trunk . . . honking the horn, and the lights on, and just sit there in space for an instant, a human bomb, and fall down into that mess of steel mills.
Hunter Thompson, 2005
If you are serious about your religion, if you really wish to commit yourself to the spiritual quest, you must learn how to use psychochemicals. Drugs are the religion of the twenty-first century. Pursuing the religious life today without using psychedelic drugs is like studying astronomy with the naked eye because that's how they did it in the first century A.D., and besides telescopes are unnatural.
Timothy Leary, 1968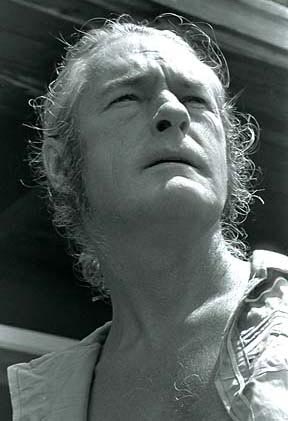 Clickety clack . . . clickety clack
Bring that man's baby back.
Clickety clack . . . clickety clack
I want my spirit back.
Clickety clack
Rahsaan Roland Kirk, 1973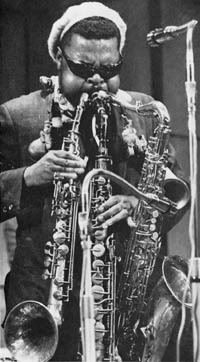 Activité récente