Mässig von Liebekunst, Homme, Serbie
massigliebe.blogspot.com/Dernière visite : hier après-midi
6

4

0

5

6

écoutes depuis le 28 oct. 2010
1 702 coups de cœur | 163 messages | 17 playlists |

260 shouts

Flux

Flux
À propos de moi
Last.fm lies! My blogs are not harmfull websites!! Feel free to visit my blogspot, 8tracks & facebook profiles (leading links in the text below)
VladdaMeer's musical tastes are more obscure than
95.5%
of all other users!
VladdaMeer's overall favorite bands and artists
are 78.9% obscure on average.
I THINK.....More then I should.... I write and paint. Some of my works can be seen on facebook, but for now it is not available for all.....
But here is the links refers to my profiles:
facebook
8tracks
blogspot
flickr
I support all minorities, but for now I am interested the most in asexuality. Although I am actually more like confused. After some time I realized that I cannot define myself. The same thing is with my art. I started to perform poetry. And I discovered the beauty of performance. It allows me to be everything what I am, writer, painter, dancer, musician, actor (but basically I am the first two).
I am avant-garde artist oriented on cut-up, underground art.

About sexuality; many people don`t know nothing about asexuality so I am transmitting something about that from wiki.
I am not sure if I am of that kind, but....Here it is!

Asexuality (sometimes referred to as nonsexuality), in its broadest sense, is the lack of sexual attraction to others or the lack of interest in sex. It may also be considered a lack of a sexual orientation. One commonly cited study published in 2004 placed the prevalence of asexuality at 1%.
Asexuality is distinct from abstention from sexual activity and from celibacy, which are behavioral and generally motivated by factors such as an individual's personal or religious beliefs; sexual orientation, unlike sexual behavior, is believed to be "enduring". Some asexual people do engage in sexual activity despite lacking a desire for sex or sexual attraction, due to a variety of reasons, such as a desire to please romantic partners or a desire to have children.
Acceptance of asexuality as a sexual orientation and field of scientific research is still relatively new, as a growing body of research from both sociological and psychological perspectives has begun to coalesce. While some researchers assert that it is a sexual orientation, others disagree, and various asexual communities have started to form since the advent of the Internet and social media. The most prolific and well-known of these communities has been the Asexual Visibility and Education Network (AVEN), which was founded in 2001.

I am open to all and everyone. And I could be excellent friend (from opinion of others). I am a student (still) of pedagogy. And I am interested in arts, which is my unofficial job. I paint, take a photos, write poems (mostly) and short stories.

I speak fluently Serbian, almost fluently English, and I am trying to learn Spanish and Bulgarian.

About the music which I do prefer, you have my library, charts and groups which I support so you could know more about that through that. :)

And for now that would be all. If someone wants to know more, there are option for private message so he/she can write to me. Or you could just write hello in shoutbox.
P.S. I am vegetarian over ten years & atheist since ever! :D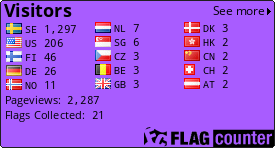 VladdaMeer's top albums (overall)
1. 2VM - Demo Recordings (596)
2. November Növelet - Magic (547)
3. Holy Other - Held (480)
4. Die Selektion - Kühle Lippen EP (431)
5. Sun Glitters - Everything Could Be Fine (401)
6. November Növelet - From Heaven on Earth (393)
7. 2VM - demo (370)
8. Nina Belief - Shivers (370)
9. Lebanon Hanover - The World Is Getting Colder (362)
10. Cosmic Hula Radiators - cosmic hula radiators (361)
11. Cosmic Hula Radiators - Cosmic Hula Radiators Tape Release 2011 (304)
12. Crystal Castles - Crystal Castles (303)
13. Die Selektion - Die Selektion (301)
14. Marie Dior - DANCING HARDCORE (277)
15. Lebanon Hanover - Why Not Just Be Solo? (277)
16. Deux - Decadence (269)
17. Automelodi - Surlendemains acides (260)
18. Tara Cross - Tempus Fugit (259)
19. Holy Other - With U (256)
20. Nicolas Jaar - Space Is Only Noise (250)
21. Lebanon Hanover - Lebanon Hanover (245)
22. Sixth June - Back For A Day 12'' (244)
23. Irrlicht - Bilderbuch (242)
24. Waves Under Water - Serpents and the Tree (232)
25. Xeno & Oaklander - Sets & Lights (230)
26. Opus Finis - Pursue The Tragic Tune (223)
27. Nina Belief - Demo (212)
28. Crystal Castles - (III) (211)
29. Deux - Agglomérat (206)
30. Xeno & Oaklander - Vigils (203)