Verónica, 30, Femme, EspagneDernière visite : octobre 2013
4

4

3

9

2

écoutes depuis le 13 mars 2008
| | | | | | |
| --- | --- | --- | --- | --- | --- |
| | | Demi Lovato – Neon Lights | | | 6 déc. 18h01m |
| | | Martin Garrix – Animals - Radio Edit | | | 6 déc. 17h59m |
| | | Little Mix – Move | | | 6 déc. 17h55m |
| | | Ellie Goulding – Burn | | | 6 déc. 17h51m |
| | | Fall Out Boy – My Songs Know What You Did in the Dark (Light Em Up) | | | 6 déc. 17h37m |
| | | Panic! at the Disco – The Ballad of Mona Lisa | | | 6 déc. 17h33m |
| | | 30 Seconds to Mars – Up in the Air | | | 6 déc. 17h29m |
| | | Incubus – Anna Molly | | | 6 déc. 17h25m |
| | | Incubus – Drive | | | 6 déc. 17h21m |
| | | Stacie Orrico – Strong Enough | | | 6 déc. 11h24m |
Voir plus

Flux

Flux
À propos de moi
Peyton Sawyer {PunkNDisorderly}
"You know I've got this theory, there are two kinds of people in the world. There are lyric people and music people. You know, the lyrics people tend to be analytical. You know, all about the meaning of the song. They're the ones you see with the CD insert out like 5 minutes after buying it, pouring over the lyrics, interpreting the hell out of everything. Um, then there's the music people, like Brooke. Who could care less for the lyrics as long as its just got like a good beat and you could dance to it. I don't know, sometimes it might be easier to be a music girl and not a lyric girl. But since I'm not, let me just say this. Sometimes things find you when you need them to find you, I believe that. And for me its usually song lyrics."
----------------------------------------------------------
"Peyton: I wanted to discover And sign bands that could change someone's life. Like the bands that changed mine."
"John Knight: I hate to be the one to break it to you, but rock & roll can't actually save the world.
Peyton: See, I disagree. Walk into any club on the strip tonight, and just look at the kids. Look into their eyes. I mean they're all looking for something to believe in, and I think that music can be the thing to change the world."
" Peyton: You were wrong yesterday when you said the kids in the clubs were just there for decadence. I think it's more like romance and hope and inspiration and that feeling that you get when other human beings pick up basic instruments and make sense of your world. And the day that I think it's just about making money is gonna be the day that. I've betrayed everything I believe in about music and life and myself."
(Episodio 5x01: 4 Years, 6 Months, 2 Days, One Tree Hill)
http://www.youtube.com/watch?v=zUZpMnmWJuk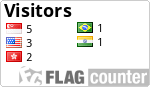 Activité récente