Flux
| | | | | |
| --- | --- | --- | --- | --- |
| 1 | | | | |
| 2 | | | | |
| 3 | | | | |
| 4 | | | | |
| 5 | | | | |
| 6 | | | | |
| 7 | | | | |
| 8 | | | | |
| 9 | | | | |
| 10 | | | | |
| 11 | | | | |
| 11 | | | | |
| 11 | | | | |
| 14 | | | | |
| 15 | | | | |
| 16 | | | | |
| 16 | | | | |
| 18 | | | | |
| 19 | | | | |
| 20 | | | | |
| 21 | | | | |
| 22 | | | | |
| 23 | | | | |
| 24 | | | | |
| 25 | | | | |
| 26 | | | | |
| 27 | | | | |
| 28 | | | | |
| 28 | | | | |
| 30 | | | | |

Flux
| | | | | | |
| --- | --- | --- | --- | --- | --- |
| 1 | | | | | |
| 2 | | | | | |
| 3 | | | | | |
| 4 | | | | | |
| 5 | | | | | |
| 6 | | | | | |
| 7 | | | | | |
| 7 | | | | | |
| 7 | | | | | |
| 10 | | | | | |
| 11 | | | | | |
| 11 | | | | | |
| 13 | | | | | |
| 14 | | | | | |
| 15 | | | | | |
À propos de moi
ɱɐɡɑɗɐϯɧ
Teh Wolf Man is back.
Check out the online game which I am a member of the Mod team for:
http://www.streetfighteronline.com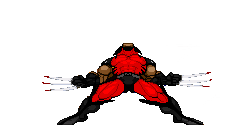 I am a guitarist who has been in several metal and jam bands. I have been listening to metal since I was like 9, my first ever experience with the genre being Wicked World by Black Sabbath. To this day I love metal from all over the world with all my heart, but I also listen to other types of music including instrumental guitar, Jpop, classical, folk, and classic rock/hard rock.
My lists are pretty accurate, but I listen to at least twice as much music outside of Last.fm from all over the world. I love listening to music in other languages, specifically Japanese, German, Swedish, Norwegian, and Russian.
Please feel free to contact me at any time if you're cool like that. True metal lovers are a breed all our own and without each other, the world of metal itself would not be as epic as it is now.
From thrash to post-hardcore, I will die listening to metal.
My top five metal bands as they stand today:
Megadeth
Kreator
Imperanon
Fleshgod Apocalypse
Dark Moor (Olden Dreams/Oblivion line-up)
Favorite guitarist? Of course!
Marty Friedman
Jason Becker
Vinnie Moore
Jeff Loomis
Paul Gilbert
Guitars I have owned:
Les Paul Standard 22f 2004.
Jackson KE3 Kelly 24f 2008.
Fender Stratocaster 22f 2000.
Ibanez RG-8 24f 2006.
Schecter Diamond series Gryphon 24f 2006.
I currently use the Schecter exclusively. As it stands I sold all of my guitars except my Gryphon and my Kelly, but my Kelly is on display because I love eet so much. <3

The guitars that I want:
Ibanez PGM301
Dean VMNT Angel of Death
Jackson Phobia King V
ESP Angel Sword Guitar Takamizawa 20th Anniversary
(As-fucking-if, amirite?)
Magic Circle Guitars' Karl Logan signature series Impaler
Yeah. I love guitars.
Vocalists I love:
Mikuni Shimokawa
Nanase Aikawa
Tomiko Van
Kaori Mochida
Maaya Sakamoto
Nana Mizuki
Rurutia
Ayumi Hamasaki
Misono
Now scrobbling through Spotify! There's a whole world of music out there people, from North America to Japan and everywhere in-between!
What makes a good song?
Let's talk about music. It has to be either extremely technical or extremely melodic. The lyrics have to be either awesome, or in a language I don't understand. The voice or singing style have to be awesome. Really, I just love music that's interesting. If it has good orchestration, a cool chord pattern, a hot verse or bridge or hook, frankly, I'll listen to it. But it has to have the musicianship or attention to detail that ensures the music itself is superior to the next thing.
I'm very fickle when it comes to what I listen to. I hope other people who care to listen to my library enjoy as much as I do.
Activité récente