Flux
| | | | | |
| --- | --- | --- | --- | --- |
| 1 | | | | |
| 2 | | | | |
| 3 | | | | |
| 4 | | | | |
| 5 | | | | |
| 6 | | | | |
| 7 | | | | |
| 8 | | | | |
| 9 | | | | |
| 10 | | | | |
| 11 | | | | |
| 12 | | | | |
| 13 | | | | |
| 14 | | | | |
| 15 | | | | |

Flux
| | | | | | |
| --- | --- | --- | --- | --- | --- |
| 1 | | | | | |
| 2 | | | | | |
| 3 | | | | | |
| 4 | | | | | |
| 5 | | | | | |
| 6 | | | | | |
| 7 | | | | | |
| 8 | | | | | |
| 9 | | | | | |
| 10 | | | | | |
| 11 | | | | | |
| 11 | | | | | |
| 13 | | | | | |
| 13 | | | | | |
| 15 | | | | | |
À propos de moi
Hi Everyone,
As you can see my music tastes are all over the place, It depends on the mood i'm in, but i do tend to have a soft spot for the 70's and 80's, which isn't surprising as these were the years that most things happened, childhood, teens and marriage. Sadly my childhood is over. My teens were a long time ago and now i find myself single too, but my love of music has always stayed with me, what more could i ask for.
When i'm not listening to music, i'm either working hard or out cycling, keeping nice and fit. Maybe i'll get time to travel around the world by cycle,that would be such an adventure.
There are not enough hours in my lifetime to listen to all the music i want to.
Get your own!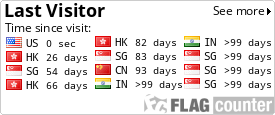 Activité récente