Kubrick Ampersand, 21, Homme, États-Unis
kubrickampersand.tumblr.comDernière visite : Vendredi matin
4

9

2

6

1

écoutes depuis le 6 mars 2011

Flux
| | | | | |
| --- | --- | --- | --- | --- |
| 1 | | | | |
| 2 | | | | |
| 3 | | | | |
| 4 | | | | |
| 5 | | | | |
| 6 | | | | |
| 7 | | | | |
| 8 | | | | |
| 9 | | | | |
| 10 | | | | |
| 11 | | | | |
| 12 | | | | |
| 13 | | | | |
| 14 | | | | |
| 15 | | | | |

Flux
| | | | | | |
| --- | --- | --- | --- | --- | --- |
| 1 | | | | | |
| 1 | | | | | |
| 1 | | | | | |
| 1 | | | | | |
| 1 | | | | | |
| 1 | | | | | |
| 1 | | | | | |
| 1 | | | | | |
| 1 | | | | | |
| 1 | | | | | |
| 1 | | | | | |
| 1 | | | | | |
| 13 | | | | | |
| 13 | | | | | |
| 13 | | | | | |
| 13 | | | | | |
| 13 | | | | | |
| 13 | | | | | |
| 13 | | | | | |
| 13 | | | | | |
À propos de moi
"
To die would be an awfully big adventure.
"
Hey, all. I'm Patrick (not Pat, not Rick), fan of all things cinema. You'll generally find me listening to a very specific set of bands 24/7 but occasionally I like to mix it up. I review movies and attend college, hoping to make my mark on Hollywood because let's face it, the film industry needs some saving. I love each and every one of you and would love nothing more than to strike up conversation with anyone willing to take the time to drop me a line. Check out my social networking information below and don't hesitate to hit me up in that inbox thingamajig!
In my free time away from college and reviewing movies, I enjoy playing Kingdom Hearts and various other games on my PS2 and PS3. I also enjoy working on a short story of mine that I've found to sorta leak into the same vein as Stephen King's
Dark Tower
series. My favorite films include A Clockwork Orange, Donnie Darko, Pulp Fiction, Evil Dead (the original trilogy), Eternal Sunshine of the Spotless Mind, and countless others. My Chemical Romance is my greatest obsession. I'd love to be able to meet the band one day and let them know how much of an impression they've had on my life.
Tweet me at Twatter

:
https://twitter.com/mynameisfiction
Add me on PSN!
igaveyoublood
Follow dat Tumblr!
www.spikejonzesoda.tumblr.com
Play against me on SongPop with my username

:
RapesOfGrath
Check out my review website

:
http://www.ingloriousfiction.com/
Watch me on YouTube

:
https://www.youtube.com/user/mcrfan3465
Check out my album ratings here

:
http://www.sputnikmusic.com/profile.php?name=singforthedead
Seen live:
Paul McCartney
My Chemical Romance
Panic! At The Disco (x2)
Fall Out Boy
Say Anything
Bo Burnham
Bastille
Twenty One Pilots
30 Seconds To Mars (x2)
John Williams (with Steven Spielberg)
Mumford & Sons
To Kill A King
The Colourist
X Ambassadors
Eisley
Coldplay
Dropkick Murphys
All-American Rejects
Motion City Soundtrack
HRVRD
Idina Menzel
The Witch Was Right
God Module
Rise Against
I The Mighty
Escape The Fate
Andrew WK
Sum 41
Mordacious
Product
Never Shout Never
Alesana
Anberlin
Feel free to add me or send me a message if you have any questions!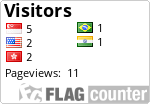 GIFSoup
Activité récente