Jozef-, 20, Homme, États-UnisDernière visite : Il y a 52 minutes
4

7

7

4

2

écoutes depuis le 9 jui. 2011

En train de scrobbler depuis

Spotify
Voir plus

Flux
| | | | | |
| --- | --- | --- | --- | --- |
| 1 | | | | |
| 2 | | | | |
| 3 | | | | |
| 4 | | | | |
| 5 | | | | |
| 6 | | | | |
| 7 | | | | |
| 8 | | | | |
| 9 | | | | |
| 10 | | | | |
| 11 | | | | |
| 12 | | | | |
| 13 | | | | |
| 14 | | | | |
| 15 | | | | |
| 16 | | | | |
| 17 | | | | |
| 18 | | | | |
| 19 | | | | |
| 20 | | | | |
| 21 | | | | |
| 22 | | | | |
| 23 | | | | |
| 24 | | | | |
| 25 | | | | |
| 26 | | | | |
| 27 | | | | |
| 28 | | | | |
| 29 | | | | |
| 30 | | | | |

Flux
| | | | | | |
| --- | --- | --- | --- | --- | --- |
| 1 | | | | | |
| 2 | | | | | |
| 3 | | | | | |
| 4 | | | | | |
| 5 | | | | | |
| 6 | | | | | |
| 7 | | | | | |
| 8 | | | | | |
| 9 | | | | | |
| 10 | | | | | |
| 11 | | | | | |
| 12 | | | | | |
| 13 | | | | | |
| 14 | | | | | |
| 15 | | | | | |
| 16 | | | | | |
| 17 | | | | | |
| 17 | | | | | |
| 19 | | | | | |
| 19 | | | | | |
| 19 | | | | | |
| 22 | | | | | |
| 23 | | | | | |
| 24 | | | | | |
| 24 | | | | | |
| 26 | | | | | |
| 26 | | | | | |
| 28 | | | | | |
| 29 | | | | | |
| 30 | | | | | |
À propos de moi
Well you somehow got here and now here a little about me. I live in Utah, USA and i love cartoons as you can see and love collecting records, cds and cassettes. And i think i have a far range of different music taste, but hey it up to you to decide. And now i am going to eat my hankboiger. Seez yah.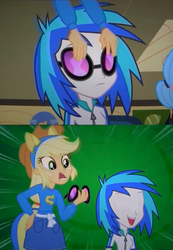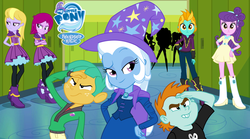 And you may leave a comment if you wish and...
Now Some Gifs for your amusement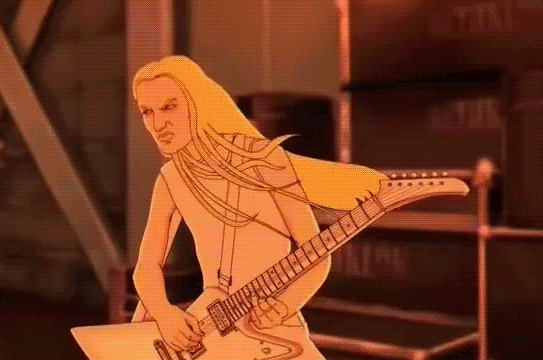 Milestones
1st track: (09 Jul 2011)
Erasure - Sometimes

100th track: (21 Sep 2011)
Kim Wilde - Kids in America

1000th track: (17 Jun 2012)
Monaco - What Do You Want From Me?

2000th track: (21 Jul 2012)
Nemesea - It's Over

3000th track: (03 Aug 2012)
Spin Doctors - Two Princes

4000th track: (31 Aug 2012)
Black Light Burns - It Rapes All In Its Path

5000th track: (27 Sep 2012)
Ayria - My Device

6000th track: (13 Oct 2012)
Starship - Nothing's Gonna Stop Us Now

7000th track: (29 Oct 2012)
Michael Jackson - Smooth Criminal

8000th track: (11 Nov 2012)
Depeche Mode - People Are People - Live 1988

9000th track: (28 Nov 2012)
Cloetta Paris - Already Missing You

10000th track: (19 Dec 2012)
Foreigner - Urgent

11000th track: (02 Jan 2013)
Linkin Park - In the End

12000th track: (18 Jan 2013)
Kenny Loggins - Footloose

13000th track: (08 Feb 2013)
Ram Jam - Black Betty

14000th track: (23 Feb 2013)
Cher - Believe

15000th track: (09 Mar 2013)
The Fixx - One Thing Leads To Another

16000th track: (23 Mar 2013)
Stevie Wonder - Part-Time Lover - Single Version

17000th track: (02 Apr 2013)
U2 - Beautiful Day

18000th track: (14 Apr 2013)
Lacuna Coil - Losing My Religion

19000th track: (28 Apr 2013)
Bananarama - Cruel Summer

20000th track: (09 May 2013)
Laura Branigan - How Am I Supposed to Live Without You

21000th track: (20 May 2013)
Eric Prydz - Pjanoo - Club Mix

22000th track: (01 Jun 2013)
Phil Collins - You Can't Hurry Love

23000th track: (12 Jun 2013)
Bananarama - I Heard a Rumour

24000th track: (03 Jul 2013)
John Waite - Missing You

25000th track: (26 Jul 2013)
Corey Hart - Sunglasses at Night

26000th track: (08 Aug 2013)
After the Fire - Der Kommissar

27000th track: (26 Aug 2013)
Middleman - It's Not Over Yet

28000th track: (09 Sep 2013)
REO Speedwagon - Can't Fight This Feeling

29000th track: (26 Sep 2013)
E.G. Daily - Shake It Up

30000th track: (17 Oct 2013)
Elton John - Don't Go Breaking My Heart

31000th track: (08 Nov 2013)
Electric Six - Gay Bar

32000th track: (25 Nov 2013)
Jimmy Eat World - The Middle

33000th track: (08 Dec 2013)
Frank Klepacki - Radio

34000th track: (02 Jan 2014)
Nirvana - Come as You Are

35000th track: (23 Jan 2014)
Martina McBride - This One's For The Girls

36000th track: (14 Feb 2014)
The Brunettes - Red Rollerskates

37000th track: (07 Mar 2014)
Electronic - Disappointed

38000th track: (20 Mar 2014)
Modern Talking - You're My Heart, You're My Soul

39000th track: (14 Apr 2014)
Prince & The Revolution - Raspberry Beret

40000th track: (23 May 2014)
Orianthi - According To You

41000th track: (01 Jul 2014)
Tom Petty and The Heartbreakers - Don't Come Around Here No More

42000th track: (27 Aug 2014)
Lita Ford - Kiss Me Deadly

43000th track: (01 Oct 2014)
Devo - Through Being Cool

44000th track: (06 Nov 2014)
Styx - Too Much Time On My Hands

45000th track: (27 Dec 2014)
The Pretenders - Brass in Pocket

46000th track: (04 Feb 2015)
Trivium - Into The Mouth Of Hell We March

47000th track: (21 Feb 2015)
Daniel Ingram - Welcome to the Show

Generated 21 Feb 2015
LastLabs Milestones

Activité récente
ShockWave3124 a laissé un shout à Tetrahedrus .

Il y a 11 minutes

ShockWave3124 a laissé un shout à groves101 .

hier matin

ShockWave3124 et groves101 sont maintenant amis.

hier matin

ShockWave3124 a mis à jour le wiki de Bananarama. (diff)

Samedi après-midi

ShockWave3124 a laissé un shout à Baltimora .

Samedi matin

ShockWave3124 a mis à jour son profil.

Samedi matin

ShockWave3124 a laissé un shout à Rod Stewart – Young Turks .

Samedi matin

ShockWave3124 a mis à jour son profil.

Vendredi soir

ShockWave3124 a laissé un shout à promisedeyes .

Vendredi soir