Julie, 20, Femme, Autriche
ausweidung.tumblr.com/Dernière visite : Il y a 7 minutes
3

9

8

0

4

écoutes depuis le 27 avr. 2011
1 975 coups de cœur | 4 messages | 2 playlists |

1 179 shouts

En train de scrobbler depuis

Spotify
Voir plus

Flux

Flux
À propos de moi
currently (re)watching stuff of: Satoshi Kon, Jim Jarmusch, Alexandre Rockwell, Quentin Tarantino, Katsuhiro Otomo ♥
‡
‡
1.9.14 Life changing experience
20.8.14 started studying Spanish - Any help is appreciated
Life is a commerical of being fucked up.
Freelance Music Journalist, Musician, Stoner/Legalization Activist, Artist, freetime Philosopher, extremely Music-addicted, Traveller, Videogame/Vinyl&Comic-collector, Capoeirista, Oldschool Cartoon&Anime/Manga fan, Skater, Bookworm, Ex-Metalmaniac
FB
|
Soundcloud
|
Steam
|
crunchyroll
|
Tumblr
Our bodies are given life from the midst of nothingness. Existing where there is nothing is the meaning of the phrase "Form is emptiness." That all things are provided for by nothingness is the meaning of the phrase "Emptiness is form." One should not think that these are two separate things.
THINK OF YOUR HEROES. DOESN'T MATTER IF THEY'RE ALIVE OR DEAD!
IF YOU REALLY LIKE THEM, WORSHIP THEM BY DOING SOMETHING.
learn to play an instrument, start drawing/painting, write something, dance, ... ANYTHING... have some passion ♥
GO OUTSIDE AND DO SOMETHING.
Oh and i'm kinda obsessed with Steve Buscemi ♥
update my seen-live-list
|
get your own list
update my seen-live-list
feel free to recommend me music, (old) animes, movies, comics or (retro) videogames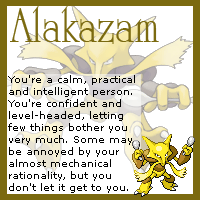 Activité récente