Brian, 25, Homme, ItalieDernière visite : il y a 4 heures
6

7

2

6

7

écoutes depuis le 28 jui. 2010

Flux
| | | | | |
| --- | --- | --- | --- | --- |
| 1 | | | | |
| 2 | | | | |
| 3 | | | | |
| 4 | | | | |
| 5 | | | | |
| 6 | | | | |
| 7 | | | | |
| 8 | | | | |
| 9 | | | | |
| 10 | | | | |
| 11 | | | | |
| 12 | | | | |
| 13 | | | | |
| 14 | | | | |
| 15 | | | | |
| 16 | | | | |
| 17 | | | | |
| 18 | | | | |
| 19 | | | | |
| 20 | | | | |
| 21 | | | | |
| 22 | | | | |
| 22 | | | | |
| 24 | | | | |
| 25 | | | | |
| 26 | | | | |
| 27 | | | | |
| 28 | | | | |
| 29 | | | | |
| 30 | | | | |
| 31 | | | | |
| 32 | | | | |
| 33 | | | | |
| 34 | | | | |
| 35 | | | | |
| 36 | | | | |
| 37 | | | | |
| 38 | | | | |
| 39 | | | | |
| 40 | | | | |
| 41 | | | | |
| 42 | | | | |
| 43 | | | | |
| 43 | | | | |
| 45 | | | | |
| 46 | | | | |
| 46 | | | | |
| 48 | | | | |
| 49 | | | | |
| 50 | | | | |

Flux
| | | | | | |
| --- | --- | --- | --- | --- | --- |
| 1 | | | | | |
| 2 | | | | | |
| 3 | | | | | |
| 4 | | | | | |
| 5 | | | | | |
| 6 | | | | | |
| 7 | | | | | |
| 7 | | | | | |
| 9 | | | | | |
| 10 | | | | | |
| 11 | | | | | |
| 11 | | | | | |
| 13 | | | | | |
| 14 | | | | | |
| 15 | | | | | |
| 15 | | | | | |
| 17 | | | | | |
| 17 | | | | | |
| 19 | | | | | |
| 19 | | | | | |
| 21 | | | | | |
| 21 | | | | | |
| 21 | | | | | |
| 24 | | | | | |
| 24 | | | | | |
| 24 | | | | | |
| 24 | | | | | |
| 28 | | | | | |
| 28 | | | | | |
| 28 | | | | | |
À propos de moi
WHEN THE SNOW FALLS AND THE WHITE WINDS BLOW, THE LONE WOLF DIES, BUT THE PACK SURVIVES. WINTER IS UPON US, IT WILL BE LONG AND HARD, BUT THE NORTH REMEMBERS AND THE WOLVES WILL COME AGAIN.
"There's more to a heart than just anger or hate. It's full of all kinds of feelings! Don't you remember?"
"Unfortunally, I don't."
Bands seen Live:

Amon Amarth 3x
A Day To Remember
Adept
Alcest
Alestorm
Arkona 2x
Apocalyptica 3x
Architects 4x
Attila
August Burns Red ♥
All That Remains
Bring Me The Horizon 2x
Bleed From Within 2x ♥
blessthefall
Blind Guardian 2x
Borknagar
Buried in Verona
Caliban
Chelsea Grin
ChthoniC ♥
Condemnatio Cristi
Confession
Counterparts
Cripper
Dark Tranquillity
Deep Purple 2x
DevilDriver
Eluveitie
Emmure
Exodus
Escape The Fate
Equilibrium
Epica
Every Time I die
Finntroll 2x
Funeral For A Friend
Gloryhammer
Graveworm
Grave Digger
Hatebreed
Hatred
Heaven Shall Burn
Heidevolk
Heights
Helheim
Hollenthon
Iced Earth
Insomnium
Immortal 2x ♥
Kalmah
Korn ♥
Leng Tch'e
Lamb Of God
Leaves' Eyes
Legion Of The Damned 2x
Linkin Park
Living With Lions
Lou Reed
Manilla Road
Meshuggah
Miss May I
More Than A Thousand
Motorhead
My Chemical Romance
My Dying Bride
Mustasch
Nargaroth
Neaera
Nile
Nocturnal Depression
Obey the Brave
Obituary
Overkill
Parkway Drive ♥
Pink Floyd ♥
Pierce The Veil
Rise To Remain
Rob Zombie
Sadist
Satyricon 2x
Sights & Sounds
Slipknot
Sodom 2x
Soilwork
Sonic Syndicate
Sum 41
Suffocation
Testament
The Black Dahlia Murder
The Exploited
The Ghost Inside 2x
Trail Of Tears
Walking With Strangers
Warbringer
While She Sleeps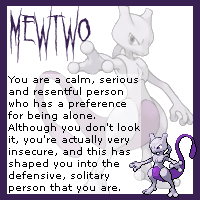 Activité récente