Sam Curcio, 24, Homme, Zambie
merciless-tide.tumblr.com/Dernière visite : hier soir
4

3

5

4

0

écoutes depuis le 18 jan. 2009 (réinitialisation le 14 jui. 2010)

Flux

Flux
| | | | | | |
| --- | --- | --- | --- | --- | --- |
| 1 | | | | | |
| 2 | | | | | |
| 3 | | | | | |
| 4 | | | | | |
| 5 | | | | | |
| 5 | | | | | |
| 7 | | | | | |
| 8 | | | | | |
| 8 | | | | | |
| 8 | | | | | |
| 11 | | | | | |
| 11 | | | | | |
| 13 | | | | | |
| 13 | | | | | |
| 13 | | | | | |
À propos de moi
Me in a nutshell:
- My name is Sam (duh), most people know me as Mosher Sam, it is a nickname friends gave me years back and I don't have enough of an imagination to think of a better username.
I'm 23 years old
- I live in Brighton, South East of England.
- I don't need to tell you what music I like, you can see for yourselves. OR ELSE.
- I'm an artist. To see my paintings you must give me the correct password
That's about it. If you're gonna add me, feel free to talk. I'm reasonably friendly :)
Unless of course, you're an elitist prick or a nazi, in that case, fuck off
I also don't want to listen to your shitty band that you spam around the whole of last.fm
Also, why are there so many strange people on here with GIFS of Asian girls as their profile pictures?
You don't have to like me, you're just mad, because I say it how it is, and you say it how it might be.
Cheers :D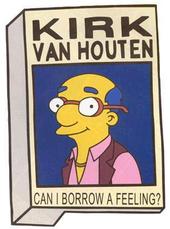 Activité récente