ƃuıʇıɐʍ patiently...puɐl pəsıɯoɹd əɥʇ oʇ əɯ əʞɐʇ, 21, Femme, États-Unis
Lıмe GreeηDernière visite : septembre 2012
6

7

4

1

9

écoutes depuis le 10 jan. 2010

Flux
| | | | | |
| --- | --- | --- | --- | --- |
| 1 | | | | |
| 2 | | | | |
| 3 | | | | |
| 4 | | | | |
| 5 | | | | |
| 6 | | | | |
| 7 | | | | |
| 8 | | | | |
| 9 | | | | |
| 10 | | | | |
| 11 | | | | |
| 12 | | | | |
| 13 | | | | |
| 14 | | | | |
| 15 | | | | |
| 16 | | | | |
| 17 | | | | |
| 18 | | | | |
| 19 | | | | |
| 19 | | | | |
| 21 | | | | |
| 22 | | | | |
| 23 | | | | |
| 24 | | | | |
| 25 | | | | |
| 26 | | | | |
| 27 | | | | |
| 28 | | | | |
| 29 | | | | |
| 29 | | | | |

Flux
| | | | | | |
| --- | --- | --- | --- | --- | --- |
| 1 | | | | | |
| 2 | | | | | |
| 3 | | | | | |
| 4 | | | | | |
| 5 | | | | | |
| 6 | | | | | |
| 7 | | | | | |
| 8 | | | | | |
| 9 | | | | | |
| 9 | | | | | |
| 11 | | | | | |
| 12 | | | | | |
| 13 | | | | | |
| 14 | | | | | |
| 15 | | | | | |
| 16 | | | | | |
| 17 | | | | | |
| 17 | | | | | |
| 19 | | | | | |
| 20 | | | | | |
| 21 | | | | | |
| 22 | | | | | |
| 23 | | | | | |
| 24 | | | | | |
| 24 | | | | | |
| 26 | | | | | |
| 26 | | | | | |
| 26 | | | | | |
| 26 | | | | | |
| 30 | | | | | |
À propos de moi
"If the words 'life, liberty, and the pursuit of happiness' don't include the right to experiment with your own consciousness, then the Declaration of Independence isn't worth the hemp it was written on."
-Terence McKenna
♦uoısnllı uɐ sı plɹoʍ əɥʇ
If you have MSN messenger, please let me know. If we aren't contacts, we really should be!
The true window into a person's soul is through their eyes...
There are four main things I stand by:
empathy.
The most important thing in the world.
Being on the exact same wavelength as another. Sympathizing. Understanding.
friendship.
The unconditional bond between two people.
Someone who's in it together with you--always.
acceptance.
All humans are created equally beautiful, and should be recognized for their talents, not their flaws.
karma.
Makes life rewarding and interesting.
Personal message me for my MYSPACE or YOUTUBE. A recent mishap with the law makes me paranoid to post them here. Haha. But I promise, It's worth me to ask for the URLs.

(:
Get to know who I am, I love people. I listen, because I like to hear people's stories. I'm a very logical person, but fairly reserved, although I open up well to people close to me. I have a medical marijuana license in the state of Colorado, and I definitely smoke weed every day.
I also have had many experiences with various psychedelics and other substances, but that does not necessarily define what kind of person I am. I feel as if the choices we make, the way we wish to see the world, and the music we listen to are key factors in defining character.
I'm a very generous and understanding person, and the friends that I have, I treat with respect, and care for. I usually think of other people's well-being while making decisions. I am a charismatic leader who is usually able to help people see the possibilities beyond themselves and their current realities. I prefer groups of 1-3 good friends, and I normally dislike having to smoke/be alone.
Music is definitely what gets me by; I love tracks that can make me feel like I'm flying when I close my eyes, or any song that is capable of making me experience emotion--especially those without lyrics. Also, I wouldn't be able to get by without Mary Jane either (:
I have a passion for photography, mostly of weed, nature, cityscapes, my friends, and taking videos of funny shit that goes down. Generally, I enjoy life, and I love getting the best parts and most beautiful moments through a lens. I do have perfectionist tendencies, with the things that I put my effort into, (which isn't much) like drawing (normally abstract, but I have done a few sketches), songwriting (lyrics), and poetry. Other hobbies of mine include instant messaging, smoking and webcamming, gardening, tripping, scenic drives, long (accompanied) walks, meditating, camping, hiking, singing, dancing, (some) reading.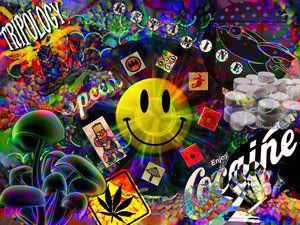 I practice no organized religion, and I know when I want something, and can usually go to great lengths to achieve strong desires. I can also talk myself in or out of just about anything. (It comes naturally.)
I believe the human mind is capable of profound wonders, and the many depths of it should be explored, Psychedelics allow one to see into areas of the mind that would not otherwise be accessible to us. Psychedelics assist one's journey into the exploration of the mind, but it is not necessary to be under the influence to have a spiritual experience, or to gain a more in-depth understanding of the self. Personally, I almost always prefer to be under the influence in my spiritual ventures. I feel that psilocybin enhances the depth and makes the experience feel more real. The DMT is the true glimpse into a higher dimension, and you cannot return from the DMT hyperspace the same.
I love pəʇɐlıp səʎə
mystic dream song
puıɯ snoıɔsuoɔqns əɥʇ ɟo səssəɔəɹ əɥʇ uʍop ƃuıuıɥs
ƃuos ɯɐəɹp ɔıʇsʎɯ
ɯnɥ ƃuıpunosəɹ ɐ ɥʇıʍ sɹoɹɹə əɥʇ dn ƃuıpıoʌ
mystic dream song
uns ɔıɯsoɔ əɥʇ ɟo əƃpə əɥʇ oʇ əɯ ƃuıʞɐʇ
ƃuos ɯɐəɹp ɔıʇsʎɯ
punos əlqıʇsısəɹɹı əɥʇ ɥʇıʍ əɯoɥ əɯoɔ oʇ əɯ ƃuıllɐɔ
I take milky, fat bong tokes :D
I love to dance.
I am the light ɹoʇɐlndıuɐɯ (:
I am fueled by my passion for bass, rhythm, synthesizcation and psymelodies. Music takes me to a higher level of consciousness.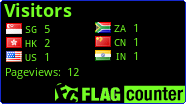 Никогда не недооцените глубину и сложность нашей любви. Это простирается далеко вне этой галактики, и я нашел, что это действительно универсально.
420: Zero Cult - Chemicalove
1420:Entheogenic - Invisible Landscapes
4200: Carbon Based Lifeforms - Epicentre Second Movement
4420: Younger Brother - Ribbon On a Branch
5420: Shpongle - I Am You