RSS
Partager
23 juin 2008, 7h16m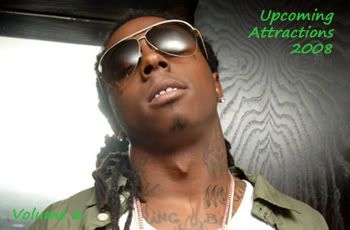 In trying to stay honest with myself, I have to admit that I've been operating on minimal activity mode these last few weeks since the semester let out. I'm still currently bumming around in-between part-timers, so most of my time is spent eating, intermittently working out, playing
Mario Kart Wii
or
Super Smash Bros.: Brawl
, and cruising the web. This wouldn't be completely annoying if it weren't for the fact that – especially for the last couple of weeks – I haven't really been reading or researching anything particularly constructive online, either.
Beforehand, I used to dedicate a lot of my online activity on CNN.com, The New York Times and a couple select blogs by political pundits for their presidential election coverage. If I wasn't doing that, I was usually scanning my 6 or 7 other music-related websites for miscellaneous news artists or album releases. But ever since Senator Barack Obama was able to clinch the Democratic nomination earlier this month, my interest in politics has noticeably waned. Similarly, I haven't felt very motivated in keeping tabs on upcoming releases, and even my interest in new music is somewhat suffering from both a largely stagnant, disappointing '08 scene and a bloated queue of recently-acquired records that I haven't really mustered up the fascination to pound through quite yet. And on top of that, my 2007 year-end list
still
isn't done yet.
This is probably one of those inexplicable and contradictory instances in my life where I truly do have way too much free time on my hands for my own good. I'm hoping that this pending job and a trip back down to Dallas for my buddy Jeremy's wedding in a couple of weeks will reinvigorate my pursuit in, um, doing things again.
On a related tangent, I fear that American politics have entered a lackluster phase of glaringly trivial news blurbs and occasionally lopsided outbursts by one candidate detailing how narrow-minded or hypocritical the other one is regarding this and that policy issue. Perhaps this can be directly attributed to the fact that the Obama camp has (prudently) maintained a largely defensive posture throughout the majority of the Democratic nomination process against Hillary Clinton; however, pitting this stance against the still-shockingly obstinate, mono-dimensional campaign approach of Republican conservatism unfortunately makes for severely dull politics. It's arguable that I just think it's boring because the Obama camp more or less has my fixed vote in November at this point, but there aren't really any notable policy conflicts between these two candidates that I find very intriguing at all.
I guess my current disinterest can also be chalked up to the fact that the Republican Party has engendered a balking distrust in me so severe over these last 7 and half years, that it's effectively repelled me from even the objective consideration of a non-Democratic nominee. It's difficult to admit how biased the logic I used to arrive at this decision is, but the Bush Administration's astonishing level of head-scratching ineptitude on both fronts of international relations
and
fundamental bureaucratic micromanagement at home has been (perhaps irreparably) damaging to our economy, security, and national credibility as a
competent
sovereign state. Once upon a time, I would have voted for John McCain in a heartbeat, Democrat or not. Now, I want to be able to vote for a candidate who not only has a realistic chance of winning, but is also outfitted with the resources to succeed in the long run.
Hillary acted like a skank sometimes, but her fiery vigor for offense-oriented politics never failed to make for exciting headlines.
Moving along, the two biggest movies I've seen so far this season have been
Iron Man
and
The Incredible Hulk
.
Iron Man
was enjoyable, as expected: Robert Downey, Jr. turns in probably the most accurate depiction of a once-carefree billionaire playboy in Tony Stark that appropriately fit the bill of the film's origin framework. Alternatively, it took me about a week to get over the initial buzz of seeing the flick, but once that wore off, it definitely seemed considerably less like the movie that was being described as the greatest comic book movie adaptation ever. There's an undeniable presence of a Hollywood editing hand through the movie, something that both the special effects and the plot's predictable narrative trajectory betrays. Suspension of disbelief aside, Tony Stark's miraculous leaps in quantum science as well as his seamless transition into the rigors of being an armored superhero jars at logic more often than it should, and even Downey's portrayal – just when it seems like his character is about to elevate to the third dimension – sometimes drowns himself in a flurry of punchy one-liners. Regardless, Downey's interpretation of the source material is mostly impeccable, and the magnetism behind his performance easily makes
Iron Man
great, and may very well the movie's biggest draw.
Having said this, I'm still surprised at what I'm about to say next: I enjoyed
The Incredible Hulk
more than
Iron Man
. Granted, I headed into the viewing with significantly lowered expectations – I wasn't too fond of Ang Lee's version, nor was I pleased to hear that Edward Norton himself was disappointed with the final cut of the movie. But despite that, I was amazed at how easy it was to get lost in the film's immaculate balance of fine-tuned character development and riveting action. The storyline of the movie is arguably
The Incredible Hulk
's least important component, but the movie mostly benefits from this simplicity. Bruce Banner's slow-boiling trials with his rage and mutation really seemed as if it were a legitimate struggle, and the relatively small gains the Hulk makes in both cogent speech and rational decision-making at the end of the movie seem like monumental payoffs for the character. It also had something that
Iron Man
lacked – a bad-ass third act.
On a numeric rating scale, the differences probably seem negligible at the end of the day, but I won't hesitate to give both movies my full-fledged recommendation.
In the meantime, if any of you scrubs want to challenge me to an online match of
Brawl
or a race in
Mario Kart Wii
, take a few moments to consider your request with the gravest of gravity: is a broken spirit and a shattered self-confidence in your ability to compete is worth the risk of going toe-to-toe with a legend?
That's what I thought.
♫ JUNE
2 June
1.
Alphabeat
–
This is Alphabeat
[A fun, bouncy indie pop outfit from Denmark. I don't always enjoy this kind of thing, but I'll take what I can get at this point in the year.]
3 June
2.
Ashanti
–
The Declaration
3.
Jewel
–
Perfectly Clear
4.
Ladytron
–
Velocifero
5.
Aimee Mann
–
@#%&*! Smilers
6.
Weezer
–
Weezer
[Unsurprisingly, Ashanti's latest effort ended up being a complete drag. I'm beginning to think her career will never recover. As far as Weezer goes, I'm similarly convinced that I'll probably never be able to enjoy these guys. Maybe
Rivers Cuomo
ought to take a short break from being such a archetypal narcissistic dick-hole ravaged by premature fame and a bloated sense of self-importance so he can consider taking the most important advice he ever gave anyone: get Timbaland to produce your next record. Seriously, stop making music.]
10 June
7.
The Boxmasters
–
The Boxmasters
8.
Jakob Dylan
–
Seeing Things
9.
Emmylou Harris
–
All I Intended to Be
10.
Joan as Police Woman
–
To Survive
11.
Lil' Wayne
–
Tha Carter III
12.
My Morning Jacket
–
Evil Urges
13.
Alanis Morisette
–
Flavors of Entanglement
14.
N.E.R.D.
–
Seeing Sounds
15.
Martha Wainwright
–
I Know You're Married But I've Got Feelings, Too
[The Boxmasters is Billy Bob Thornton's latest country project and a strong contender for worst record of 2008.
Jakob Dylan's solo excursion is predictably frothy and shallow, devoid of even the simple lyrical elegance that he reputably made a staple of in earlier records with
The Wallflowers
. It's a real unfortunate artistic decline from an artist I used to really enjoy listening to.
Emmylou Harris sneaks up on us with an obligatory late-career covers album. I'm not usually crazy about this format (unless your name is
Mandy Moore
and your most creative record happens to be stuffed with excellent renditions of pop favorites), but it could be a lot worse than what the album actually is: serviceably pleasant.
After much deliberation, Lil' Wayne's
Tha Carter III
is, miles and away, the best hip-hop record to come out this year. As with many rap records, it's not without its flaws; it could be contended that the record suffers from sounding a little too glossy for a Lil' Wayne album, and it closes a generally successful listening experience with a trio of misplaced stinkers (including a compulsory, nearly 10-minute hip-hop monologue about nothing but bullshit), but top-shelf production and a torrent of droll and deft punch-lines allow the most hyped hip-hop record of the last 2 years to stick its landing. It might not be the best thing he's ever put out, but I don't think there's any other hip-hop artist as weird and prolific as Lil' Wayne that's more deserving of having the first Billboard entry to clear the 1 million unit mark in a 1-week period for the first time in over 3 years. Props to ya, you sinfully unattractive little man.
Alanis'
Flavors of Entanglement
is not very good.
Somewhere else in the hip-hop sector, the brilliance of a production genius lurks in the darkness, trapped in the recesses of
Pharrell
's body. You would think that after a teeth-pullingly terrible case of the sophomore slump on N*E*R*D's
Fly or Die
, an inexcusably repulsive solo debut, and countless of tracks he's ruined with his tuneless falsetto that the guy would catch the drift and let someone else more qualified shine on the hook of one of his jams. What we have instead is
Seeing Sounds
, a cluster-fuck of a rock album that cloys more than it amuses. As usual, N*E*R*D's strongest suit in varying and detailed production is squandered by Pharrell's indulgent impulse to step behind the mic – would it really surprise you that much if I told you that two of the record's best songs are coincidentally the ones that hit the hardest
and
features no real singing on Pharrell's part? The egos of renowned hip-hop producers are strange and immutable things, indeed. In small doses,
The Neptunes
' newfound penchant for rock production can be a genuinely agreeable sensation; their 2 or 3 tracks on
The Hives
' most recent album are supremely well-done, and
Chad Hugo
's bits on
Ashlee Simpson
's
Bittersweet World
were even a few notches above functional. Honestly, the only thing standing in the way from
The Strokes
possible making a great rock record with The Neptunes is Pharrell's narcissism. I guess time will dictate how this one plays out…
17 June
16.
Coldplay
–
Viva la Vida or Death and All His Friends
17.
Wolf Parade
–
At Mount Zoomer
[Although
Viva la Vida
benefits greatly from
Brian Eno
's production hand, Coldplay still manages to completely suck. I tried really hard this time, too.]
19 June
18.
Girl Talk
–
Feed the Animals
[One of the most transcendent moments in mash-up history is featured on 'Still Here' from Gregg Gillis'
Feed the Animals
– the song features brilliant beat-mixing interplay with
Teddy Riley
's syrupy introductory vocals to
Blackstreet
's biggest hit, 'No Diggity', over the hypnotic slow-burn of
Kanye West
's 'Flashing Lights'. The album has a few other ingenious moments like this, although none of them pack quite the same wallop. Occasionally, Gillis shifts gears too fast and doesn't allow some of the better instances of phrasing and beat-matching a proper opportunity to congeal, and some of the mash-ups just don't work very well together; but you'd be hard-pressed not to consider this a generally seamless listen from a record based solely on being a patchwork of previously existing songs.]
24 June
19.
Dwele
–
Sketches of a Man
20.
Sigur Ros
–
Með suð í eyrum við spilum endalaust
21.
Sam Sparro
–
Sam Sparro
22.
Three 6 Mafia
–
Last 2 Walk
23.
The Watson Twins
–
Fire Songs
[I'm sort of looking forward to new Three 6 material. Everything else here is sorta blah.]
♫ JULY
1 July
24.
G-Unit
–
Terminate on Sight
25.
Vanessa Hudgens
–
Identified
[Should I lie and not admit that I'm deathly excited for a new Vanessa Hudgens record?]
8 July
26.
Beck
–
Modern Guilt
27.
The Game
–
L.A.X.
28.
Mike Jones
–
The Voice of the Streets
[Reductively speaking, I'm interested in seeing whether or not Beck is able to break the gradual monotony of getting progressively worse with each album. Alternatively, I'm genuinely fascinated at what kind of political ruminations The Game might have in store for us. By my count, he's never put out a truly bad album, which is more than I can say about his former compatriot,
50 Cent
.]
15 July
29.
David Banner
–
The Greatest Story Ever Told
30.
The Hold Steady
Stay Positive
31.
Nas
–
Nas
[So how does Nas deal with being stripped of his right of titling his upcoming record
Nigger
? – he sidesteps the matter completely and releases a new album sleeve featuring his bare upper back with a series of whip lacerations patterning the letter "N." Totally, mind-fuckingly brilliant. This isn't even mentioning that he's even got a
truly awesome
lead single attached to one of his projects for a change (Nas serves up another lyrically sprawling monologue while
Polow Da Don
continues to blaze a path of dominance in the production realm on 'Hero'). God save us if this album ends up sucking too, however.
22 July
32.
Dr. Dog
–
Fate
33.
Espers
–
Espers
[Espers is the only reason I continue to believe that not all instances of freak folk are created equal. These guys are far and away the best in their class.]
29 July
34.
Young Jeezy
–
The Recession
[The beat to 'Put On' is pretty cool, even though Jeezy still sounds lazy as hell, and even though Kanye ruins the entire thing with his T-Pain-aping vocoder effects. I'm not expecting too much out of this one.]
♫ AUGUST
5 August
35.
The Faint
–
Fasciinatiion
36.
Hawthorne Heights
–
Fragile Future
37.
Ne-Yo
–
Year of the Gentleman
38.
Conor Oberst
–
Conor Oberst
[I'm really not crazy about any of these upcoming releases.]
12 August
39.
T.I.
–
Paper Trail
[T.I.'s upcoming reality show is probably going to consume my life.]
19 August
40.
Lykke Li
–
Youth Novels
41.
Ice Cube
–
Raw Footage
42.
Nelly
–
Brass Knuckles
43.
The Walkmen
–
You & Me
[With how great 'Party People' is, I'm not sure if pushing
Brass Knuckles
back this late into the summer is a very smart move. You're conceivably going to need a second single to fill the void while people mark time for this album to drop, and I can't imagine anything else being quite as awesome as 'Party People.' I'll hold my breath, I suppose.]
26 August
44.
Missy Elliott
–
Block Party
45.
Solange Knowles
–
Sol-Angel and the Hadley Street Dreams
46.
Pretty Ricky
–
80s Babies
[Missy's never had a particularly strong penchant for creative album titles, but I'm fine with settling with this, considering some of the asinine options that were getting tossed around by in previous fan submissions. As for the bad news, three singles from this oft-delayed set have already leaked or dropped, and none of them (even the
Danja
-helmed 'Best Best') are very captivating. I love and respect Missy Elliott as one of the most premiere rappers in the game
period
– and not just "for a female" – but I'm not very confident she'll be able to completely snap her drought of weak-sauce singles at the moment, even though she has all the resources to do so.
Solange Knowles, on the other hand, is possibly poised to release the winsome
Freemasons
remix of 'I Decided' stateside as the lead single, as opposed to the original mellower (read: more boring) version by The Neptunes. I'm curious to hear how the rest of this R&B/throwback slant on her album plays out.]
♫ SEPTEMBER
9 September
47.
Calexico
–
Carried to Dust
48.
Ray LaMontagne
–
Gossip in the Grain
49.
Tricky
–
Knowle West Boy
[Truth be told, I don't have much to say other than I'm excited at the prospect of a new Tricky album.]
16 September
50.
Fujiya & Miyagi
–
Lightbulbs
51.
Morissey
–
Years of Refusal
52.
Mya
–
Liberation
53.
The Pussycat Dolls
–
Doll Domination
[So, it seems that official word on Nicole Scherzinger and all related projects is that she'll be resuming Pussycat Doll duty full-time again for the upcoming release of
Doll Domination
, while the current version of her solo debut will be scrapped in favor of something – I presume – more listenable next year. In a pop climate that revolves around relentless aural consumption and instant gratification, this is probably the best move that she could have made. Nicole is a talented singer and performer, and not a single one of her songs, leaked or otherwise, really did her any justice.
I guess you could also say I'm mildly intrigued at the idea of new Fujiya & Miyagi material.]
23 September
54.
Dido
55.
Keri Hilson
–
In a Perfect World
[These dates are still largely tentative. Both these chicks need to get a move on, pronto.]
24 September
56.
Everlast
–
Love, War and the Ghost of Whitey Ford
[ORLY?]
29 September
57.
Mercury Rev
–
Snowflake Midnight
[Yay, yay, yay!]
30 September
58.
T-Pain
–
Thr33 Ringz
[I can see Billboard creating an entirely new category dedicated to T-Pain associated jams, titled the T-Pain Hot 500. Or the House of T-Pain. Or Shawty's Jukebox.]
~ To Be Announced ~
A
59.
A Camp
60.
Paula Abdul
61.
Ambulance Ltd
62.
Annie
–
Don't Stop
[July 2008]
63.
Antony & the Johnsons
–
The Crying Light
[January 2009]
64.
Melissa Auf Der Maur
–
Out of Our Minds
65.
The Avalanches
B
66.
Sophie Barker
67.
Basement Jaxx
68.
Beyonce
69.
Big Boi
–
Sir Luscious Left Foot: The Son of Chico Dusty
August 2008
70.
Big Kuntry
–
My Turn to Eat
[March 2008]
71.
Black Eyed Peas
72.
Blur
73.
The Boy Least Likely To
74.
Michelle Branch
–
Everything Comes and Goes
75.
Built to Spill
76.
Laura Burhenn
77.
Busta Rhymes
–
Blessed
78.
Buttonhead
[Michelle Branch is slated to drop a new solo record sometime this year, continuing in a similar vein set off by her project with
The Wreckers
. Although pleasant, I'm hoping for something a little less mainstream sounding on the second go.]
C
79.
Isobel Campbell
80.
Neko Case
81.
Cassie
[September 2008]
82.
JC Chasez
–
Kate
83.
Ciara
–
Fantasy Ride
[October 2008]
84.
Leonard Cohen
85.
Common
–
Invincible Summer
[July 2008]
86.
Bill Cosby
–
State of Emergency
[Common's reportedly aiming for a fun, summery dance joint on his upcoming album, but his first single, 'Universal Mind Control,' doesn't really showcase anything that made Common likable in previous lifetimes. The futuristic beat by The Neptunes is definitely at odds with the man's typical style, and he just sounds horribly misplaced on a club jam. Oh, well – after his last album, I guess there's really nowhere else to go but up at this point.]
D
87.
Britt Daniel
88.
Dave Matthews Band
89.
Deerhunter
–
Microcastle
90.
Dells
91.
Doves
[2008]
92.
Dr. Dre
–
Detox
[June has come and almost gone, Señor Dre. My patience is wearing thin!]
E
93.
Eagles of Death Metal
–
Heart On
94.
Eve
–
Here I AmF
95.
Final Fantasy
–
Heartland
96.
Franz Ferdinand
97.
Fugees
G
98.
Garbage
99.
Goo Goo Dolls
100.
David Gray
H
101.
Imogen Heap
102.
Whitney Houston
I
103.
India.Arie
–
Testimony: Vol. 2, Love & PoliticsJ
104.
Ja Rule
–
The Mirror
105.
Michael Jackson
106.
Jem
–
Down to Earth
[September 2008]
K
107.
R. Kelly
–
12 Play: Fourth Quarter
[Summer 2008]
108.
Dawn Kinnard
[Congratulations to Mr. Kelly for being acquitted of all 14 various charges of child pornography are in order, for sure. I was afraid I was never going to hear another jam like 'I'm a Flirt' ever again, but I'm glad that my fears were premature at best.]
L
109.
Lady Gaga
–
The Fame
[July 2008]
110.
Jenny Lewis
111.
Lil Jon
–
Crunk Rock
112.
Lil' Kim
113.
Ludacris
–
Theater of the Mind
[September 2008]
[Ludacris is apparently collaborating with
Good Charlotte
on his next record. This is all I have to comment on.]
M
114.
Shirley Manson
115.
Massive Attack
–
Weather Underground
116.
Metric
117.
Janelle Monae
–
Metropolis
[September 2008]
118.
My Bloody Valentine
119.
My Chemical Romance
NO
120.
Karen O
121.
OK Go
122.
Outkast
P
123.
The Pixies
124.
Lisa Marie Presley
125.
George Pringle
126.
The Prodigy
–
The Last Gang in Town
[A new set by The Prodigy is apparently just around the corner – they've been reportedly debuting a slew of new songs on their most recent tour.]
R
127.
Rahzel
–
Greatest Knockouts: The Album, Vol. 2
128.
Kate Rogers Band
–
Beauregard
[October 2008]
[The new album by Kate Rogers and her new band is wonderful. I wonder if anyone's even heard of her?]
S
129.
Raphael Saddiq
130.
Nicole Scherzinger
–
Her Name is Nicole
131.
Shiny Toy Guns
–
Season of Poison
132.
Jessica Simpson
133.
Sisqo
–
The Last Dragon
134.
Rachel Stevens
135.
The Streets
–
Everything is Borrowed
136.
Sunday Munich
–
FloodT
137.
Timbaland
–
Shock Value IIUVW
138.
Sara Watkins
Y
139.
Yeah Yeah Yeahs
Envois approuvés
Facebook
,
Stop the Alphabet Journals!
,
Real Journal Entries
,
The Last.fm/Facebook Connection
,
Overlap
,
The Internet scares me.
,
The Anti Survey Group
,
University of Oklahoma
,
Social Music Sites
,
The Brotherhood
,
I Still Buy CDs
,
Extensive Musical Taste
,
Fuck Bush
,
indie sex
,
Taking Drugs to Make Music to Take Drugs to
,
Music Advice Center
,
Real Avatar
,
SA Goons
,
Next Big Things - NBTs
,
What.cd
,
Guilty Pleasures
,
NMD
,
Queens of the Music Scene
Envois en attente
BBCode Brigade
,
This is a group with random and sometimes questionable musical taste for people who…
,
Last.fm Beta
,
Music is my boyfriend.
,
Singer-Songwriters
,
Grey's Anatomy Music
,
Pretentious, Self-Deprecating Assholes
,
Dave Matthews Band
,
Utada Hikaru
,
Folk-Rock
,
T.I. Fans
,
Poker Players
Commentaires