Peter Pan, 25, Homme, LituanieDernière visite : il y a 2 heures
6

2

9

5

9

écoutes depuis le 20 oct. 2010

Flux
| | | | | |
| --- | --- | --- | --- | --- |
| 1 | | | | |
| 2 | | | | |
| 3 | | | | |
| 4 | | | | |
| 5 | | | | |
| 6 | | | | |
| 7 | | | | |
| 8 | | | | |
| 9 | | | | |
| 10 | | | | |
| 11 | | | | |
| 12 | | | | |
| 13 | | | | |
| 14 | | | | |
| 15 | | | | |
| 16 | | | | |
| 17 | | | | |
| 18 | | | | |
| 19 | | | | |
| 20 | | | | |
| 21 | | | | |
| 22 | | | | |
| 23 | | | | |
| 24 | | | | |
| 25 | | | | |
| 26 | | | | |
| 27 | | | | |
| 28 | | | | |
| 29 | | | | |
| 30 | | | | |
| 31 | | | | |
| 32 | | | | |
| 33 | | | | |
| 34 | | | | |
| 35 | | | | |
| 36 | | | | |
| 37 | | | | |
| 38 | | | | |
| 39 | | | | |
| 40 | | | | |
| 41 | | | | |
| 42 | | | | |
| 43 | | | | |
| 44 | | | | |
| 45 | | | | |
| 46 | | | | |
| 47 | | | | |
| 48 | | | | |
| 49 | | | | |
| 50 | | | | |

Flux
| | | | | | |
| --- | --- | --- | --- | --- | --- |
| 1 | | | | | |
| 2 | | | | | |
| 3 | | | | | |
| 4 | | | | | |
| 5 | | | | | |
| 6 | | | | | |
| 6 | | | | | |
| 6 | | | | | |
| 6 | | | | | |
| 6 | | | | | |
| 11 | | | | | |
| 12 | | | | | |
| 13 | | | | | |
| 14 | | | | | |
| 15 | | | | | |
| 15 | | | | | |
| 17 | | | | | |
| 17 | | | | | |
| 19 | | | | | |
| 20 | | | | | |
| 20 | | | | | |
| 22 | | | | | |
| 23 | | | | | |
| 24 | | | | | |
| 25 | | | | | |
| 25 | | | | | |
| 27 | | | | | |
| 27 | | | | | |
| 29 | | | | | |
| 29 | | | | | |
| 31 | | | | | |
| 32 | | | | | |
| 32 | | | | | |
| 34 | | | | | |
| 34 | | | | | |
| 34 | | | | | |
| 37 | | | | | |
| 37 | | | | | |
| 37 | | | | | |
| 40 | | | | | |
| 40 | | | | | |
| 42 | | | | | |
| 42 | | | | | |
| 44 | | | | | |
| 44 | | | | | |
| 46 | | | | | |
| 47 | | | | | |
| 47 | | | | | |
| 47 | | | | | |
| 47 | | | | | |
À propos de moi
Hah, i lstnen tu ndie an sum lektronica, i liek sum bluz n ksperiment..1 o!1 n sum pestpenk n phcor u no.. nwound iz a gret bandd n i luv teh felk nn... ummme.. sum hp hop,u no.. :V|
Seriously though what I look for in music is texture and symmetry, expression and sublimity.
My musical reality;
Day 1
EHMAGERD!! THIS IS GREAT OMGOMG SO GOOD MY GOD OOOOOOO!!!
Day 2
Meh.
Day 88
OMGHERD! WHY DID I STOP LISTENING TO THIS OOOOHH!! OOOOOOHHHH!!!!!!
Day 90
Meh.
and so on...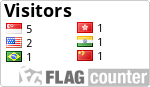 My eclectic score is currently
100/100
Super-Eclectic:
821/1,000
Activité récente