K...K... K, 10, Homme, Pologne
statystycznie wypijam…Dernière visite : Lundi après-midi
1

0

3

6

9

7

écoutes depuis le 9 oct. 2009

En train de scrobbler depuis

Winamp
Voir plus

Flux
| | | | | |
| --- | --- | --- | --- | --- |
| 1 | | | | |
| 2 | | | | |
| 3 | | | | |
| 4 | | | | |
| 5 | | | | |
| 6 | | | | |
| 7 | | | | |
| 8 | | | | |
| 9 | | | | |
| 10 | | | | |
| 11 | | | | |
| 12 | | | | |
| 13 | | | | |
| 14 | | | | |
| 15 | | | | |

Flux
| | | | | | |
| --- | --- | --- | --- | --- | --- |
| 1 | | | | | |
| 2 | | | | | |
| 3 | | | | | |
| 4 | | | | | |
| 5 | | | | | |
| 6 | | | | | |
| 6 | | | | | |
| 8 | | | | | |
| 9 | | | | | |
| 10 | | | | | |
| 11 | | | | | |
| 12 | | | | | |
| 13 | | | | | |
| 14 | | | | | |
| 15 | | | | | |
À propos de moi
JESTEM EMO JAK SKURWYSYN
black ... death ... and many other
??????????
hmmm, nie znam sie. nie orientuje sie / I know nothing...
uwielbiam szydzic i drwic ... / i like placken und shparaghen ....
AMSG
:
http://relikt.bandcamp.com/
http://www.youtube.com/playlist?list=UUddYZA-rrk-LiLCKeaOfb5A
http://www.myspace.com/deathclawpol

Zyciowe motto: jest ryzyko... jest przyjemnosc.
"O mnie:
1. Zawsze ogolony,
2. W ogól nie pije,
3. Przeważnie często czasami mam posprzątane pod łóżkiem,
4. Artysta....
5. jestem tak mroczna istota, ze zawsze mam przy sobie latarke!!!
6. 100 % zu_o'a." - to takie jak na portal randkowy. lol



myśl dnia : w internecie to wszyscy ludzie i ładniejsi i nie śmierdzą jakoś tak...


"sumienie jest jak worek pełen kamieni, zbedny balast niepotrzebny czlowiekowi"

Låt Oss Ta Allt Från Varandra
http://www.buzzhumor.com/videos/28180/More_Cowbell

Morbid Angel - best death metal band ever!!!



http://www.youtube.com/watch?v=eCRfCLoFk1I - dobry typ

http://www.pown.it/4538 |m|

http://www.wprost.pl/ar/9713/Pola-smierci/ zajawka

****** Moja poezja:
"Szumia lasy, szumia knieje
A wiatr niesie piesn chwaly...
ze B***moth to pedaly"



"Bierz do buzi chuja kozla, jestes w koncu corka diabla " by MORD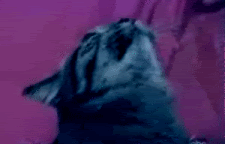 READHEADS RULES !!!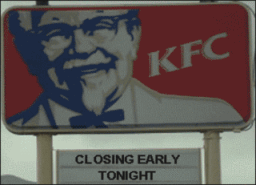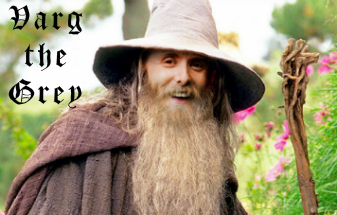 Wiem, ze mam wykurwiste obrazki...
http://www.youtube.com/watch?v=AC_Br0KU9mk
Dub Buk - Jesus' Tod (Burzum cover)
http://www.youtube.com/watch?v=9K6FJVYA14g
Bad Romance - Igor Presnyakov
http://www.badgerbadgerbadger.com/
http://www.lastfm.pl/music/Horde/Hellig+Usvart
LOL
"Dopoki nie skorzystalem z Internetu, nie wiedzialem,
ze na swiecie jest tylu idiotow"
"na głowie nosil, niezaleznie od pory roku, karakulowa papache ozdobiona piorem jakiegos egzotycznego ptaszydla"
//"THE BEST VIEW OF HEAVEN IS FROM HELL"//
http://www.kwejk.pl/obrazek/417096/ditto.html
zjem twoja dusze !!!
http://a.asset.soup.io/asset/2736/5546_c6e5.gif
szatan !
>>>>>>>>>>>>>>>>>> w ogóle to mi obrazki wywalają i nie wiem czasem co się dzieje na moim zaczarowanym profilu!!!