Hartera Music Festival , Croatie
www.hartera.comDernière visite : avril 2012
8

0

7

écoutes depuis le 13 déc. 2010

Flux
| | | | | |
| --- | --- | --- | --- | --- |
| 1 | | | | |
| 2 | | | | |
| 3 | | | | |
| 4 | | | | |
| 5 | | | | |
| 6 | | | | |
| 7 | | | | |
| 8 | | | | |
| 9 | | | | |
| 10 | | | | |
| 11 | | | | |
| 12 | | | | |
| 12 | | | | |
| 12 | | | | |
| 12 | | | | |

Flux
À propos de moi
Links:
Hartera7 - 15. and 16.07.2011.
* Hercules and Love Affair *
* Trentemøller *
* James Holden *
* Petar Dundov *
* Fairmont *
* Brodinski *
* DJ Feadz *
* Photek *
* Pearson Sound aka Ramadanman *
* Ikonika *
* SBTRKT*
*Hudson Mohawke *
............
Appreciated by those who feel that the musical journey for the true gourmands is much more important than soulless mainstream events.
Hartera is actually a local term designating the ex paper factory, one of the biggest in Europe that had successfully existed for over than 150 years and then financially collapsed in the beginning of this century.
The project has been set in motion with a clear goal of transforming the ex-factory capacities into public space for cultural purposes.
The intimate festival has taken over the dis-used Hartera paper factory every June since 2005 giving 5,000 punters a weekend crammed with established and up-and-coming bands, great food and the chance to soak up the sun on the Croatian coast.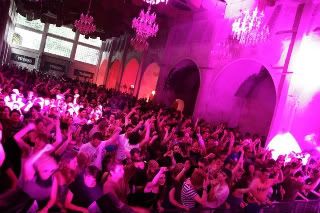 Finally, the values that organisers have always stuck to ensure a more than accessible ticket price for all.
Get your early bird tickets here:
http://www.seetickets.com/Event/HARTERA-FESTIVAL/Paper-Factory/538652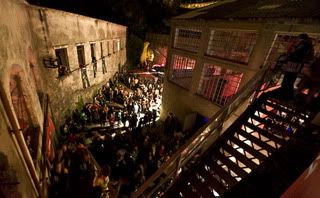 There is a direct Ryan Air's line connecting Rijeka and London.
The town is also within a 2h drive of three other airports such as the one in u Pula, Trieste and Zagreb.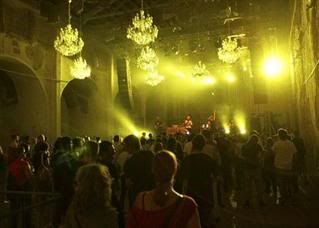 If you have any questions regarding the festival, feel free to send us an inbox or simply leave a shout!