Flux
| | | | | |
| --- | --- | --- | --- | --- |
| 1 | | | | |
| 2 | | | | |
| 3 | | | | |
| 4 | | | | |
| 5 | | | | |
| 6 | | | | |
| 7 | | | | |
| 7 | | | | |
| 9 | | | | |
| 9 | | | | |
| 11 | | | | |
| 12 | | | | |
| 13 | | | | |
| 13 | | | | |
| 15 | | | | |

Flux
| | | | | | |
| --- | --- | --- | --- | --- | --- |
| 1 | | | | | |
| 2 | | | | | |
| 2 | | | | | |
| 2 | | | | | |
| 5 | | | | | |
| 6 | | | | | |
| 6 | | | | | |
| 8 | | | | | |
| 8 | | | | | |
| 8 | | | | | |
| 8 | | | | | |
| 8 | | | | | |
| 8 | | | | | |
| 8 | | | | | |
| 8 | | | | | |
À propos de moi
"Heavy as a really heavy thing"
Heavy Metal Lad would be glad, if You joined him in his new last.fm account as a friend!:p
Feel free to add me if you like.
Sorry for my English - I learn from my mistakes every day (so I learn a lot but still not enough) - I'm not a victim of educational system I'm a victim of my own laziness and negligence:P
The more you write about yourself, the more pretentious it seems...
Co - niczym dobry muzyk perfekcyjnie uderzający w struny wyćwiczonymi palcami, wprawiając je w wibracje by wydobyć czysty dźwięk - "stroi", wprawia mnie w dobry nastrój wyrywając z marazmu i na krótką chwilę wybijając z depresji?
Muzyka metalowa w przeróżnych odmianach/przejawach/objawach? od klasycznego metalu, poprzez progresywny, DooM, folk po death.
A także inne gatunki.
Stary dobry Blues grany z trzeszczące starej płyty, najlepiej odgrywanej na zdezelowanym gramofonie marki Balbina.
Dobry Jazz a w szczególności bujający, ekspresyjny Bepob.
Klasyczny Rock, Punk.
oraz last but not the least
Szalony umysł Kanadyjczyka Devina Townsenda, mieszczący w sobie wszystko powyższe!
"Time is a thief, death is a whore,
Working together that what friends are for ..."
"Between a Caesar and nothing there are plenty of ways to be
life is full of differences and so should be society..."
"There at the edge of heaven
where darkness begins
Twilight was calling my name
A cry in the night
I felt a chill in my heart
come to me
Somebody danced on my grave
Let me be..."
"Through the door of endless time
We fall beyond the burning sky
Like clouds that ever sink behind
The crimson horizon's fading line."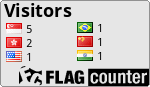 Activité récente