RSS
Partager
28 fév. 2009, 5h43m
2009
This year - AGAIN! - I am seriously disappointed with the Oscar award winning score - and most especially with the jury's decision. The nominees for the
"Best Achievement in Music Written for Motion Pictures (Original Score)"
were just GREAT - with one exception!
Alexandre Desplat
was nominated for "
The Curious Case of Benjamin Button
", and I also really like
James Newton Howard
's work for "
Defiance
",
Danny Elfman
's "
Milk
" (both of which are GORGEOUS!) and
Thomas Newman
's "
Wall-E
" (the last one is quite lovely), but AGAIN they chosed the only score which SERIOUSLY does not deserve that award.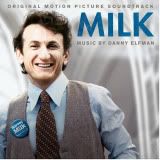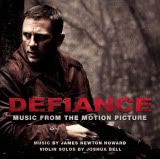 I mean, come on, the music is simply NOT good enough, especially when you compare it to Howard's, Desplat's and Elfman's works. Just because the US have that revolutionary president now who will safe the whole country and make everything good and enjoyable again does NOT mean that they have to award everything which fits their mood, as it was the case with
A.R. Rahman
's "
Slumdog Millionaire
"-shit I suppose… I'm so angry an disappointed. It's not that I give too much about those awards, but it's nevertheless the most important one - and obviously the jury consisted of IDIOTS! I would have been quite happy with an award for "Milk" or "Defiance", really, but THAT ONE? No!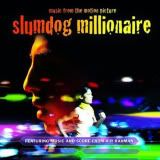 I think I just lost my faith in the Academy for ever…
Envois approuvés
Soundtrack
,
Filmscores and Soundtracks
,
Mindfuck
,
The Readers
,
20th Century Classical
,
europa
,
For the Love of Film.....Music
,
Music for Films
,
Philosophers
,
Composers
,
Film Noir
,
Melancholic
,
The Movie Group
,
Late Night Cruising Sensations
,
Polyglots
,
Soundtracks and other moody music
,
Depression
,
Existentialism NOW!
,
i love soundtracks
,
Movie Score Addicts...
,
BUTT
,
Sound of the Universe
,
Genius Loci
,
Musiques Emotionnelles
,
Daniel Robert "Danny" Elfman
,
Library Lust
,
Ω Radio
,
SP Music Club
Commentaires