Ray, 20, Homme, États-UnisDernière visite : hier soir
5

2

5

8

9

écoutes depuis le 15 oct. 2011
6 604 coups de cœur | 8 messages | 0 playlists |

1 056 shouts

En train de scrobbler depuis

Spotify
Burzum – Tomhet

En ce moment

Burzum – Inn i slottet fra drømmen

hier soir

Burzum – Hvis lyset tar oss

hier soir

Burzum – Det som en gang var

hier soir

The Horrors – Death At The Chapel

hier soir

The Horrors – Oceans Burning

Hier 07h34m

The Horrors – Monica Gems

Hier 07h29m

The Horrors – Moving Further Away

Hier 07h20m

The Horrors – Wild Eyed

Hier 07h16m

The Horrors – Still Life

Hier 07h11m

The Horrors – Dive In

Hier 07h06m

The Horrors – Endless Blue

Hier 07h00m

The Horrors – I Can See Through You

Hier 06h56m

The Horrors – You Said

Hier 06h51m

The Horrors – Changing The Rain

Hier 06h46m

The Horrors – Sea Within a Sea

Hier 06h38m

The Horrors – Primary Colours

Hier 06h35m

The Horrors – I Can't Control Myself

Hier 06h31m

The Horrors – I Only Think of You

Hier 06h24m

The Horrors – Scarlet Fields

Hier 06h19m
Voir plus

Flux
| | | | | |
| --- | --- | --- | --- | --- |
| 1 | | | | |
| 2 | | | | |
| 3 | | | | |
| 4 | | | | |
| 5 | | | | |
| 6 | | | | |
| 7 | | | | |
| 8 | | | | |
| 9 | | | | |
| 10 | | | | |
| 11 | | | | |
| 12 | | | | |
| 13 | | | | |
| 14 | | | | |
| 15 | | | | |

Flux
| | | | | | |
| --- | --- | --- | --- | --- | --- |
| 1 | | | | | |
| 2 | | | | | |
| 3 | | | | | |
| 4 | | | | | |
| 4 | | | | | |
| 6 | | | | | |
| 7 | | | | | |
| 8 | | | | | |
| 8 | | | | | |
| 8 | | | | | |
| 11 | | | | | |
| 11 | | | | | |
| 13 | | | | | |
| 14 | | | | | |
| 14 | | | | | |
À propos de moi
Hmm, I guess a bio is in order.
Well, hi. My name is Ray. I listen to all kinds of music practically. I'm open to literally anything, so don't hesistate to recommend me an artist.
I am most fond of Hardcore Punk. That shit never gets old. But I also enjoy Thrash Metal, Death Metal, Mathcore, Post-Hardcore, Grindcore, Powerviolence, Crust Punk, Black Metal, Post-Metal, Sludge Metal, Noise Rock, Experimental Rock, Ambient, Noise, Glitch, IDM, Dubstep, Drum and Bass, House, Electro, Techno, Gangsta Rap, Alternative Hip-hop, Indie Rock, Jazz, Neo-Cassical and anything else, really.
My eclectic score is currently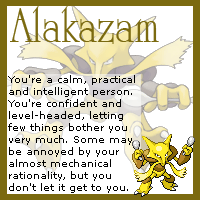 Last 7 days
Overall
Activité récente