RSS
Partager
27 août 2007, 2h37m
It is very evident Brooklyn-based singer-songwriter,
Luke Temple
, has worked hard, raising his game as it were, for his second album,
Snowbeast
. Where his debut,
Hold A Match For A Gasoline World
was suffused with sweet melancholic alt-country tones, his distinctive, almost plaintive, voice holding the listener's attention throughout,
Snowbeast
is a showcase of how far he has progressed since.
Snowbeast
begins with one of the highlights of the album,
Saturday People
. The alt-country tones are still there, though now they are absorbed into a musical tour de force that would undoubtedly please
Sufjan Stevens
. There are many nods to the current king of
freak-folk
, from choice of instruments to arrangement. Temple holds on to his love of 60s tight harmonies to create a gem of a track. Listening, I am also reminded of
Scott Matthews
's debut album,
Passing Stranger
, so rich is the music. Temple's voice takes on a quality only hinted at in his earlier work. Over and above everything else it is he who holds your attention. It's an usual and lovely thing, his voice. It's high, but masculine. Full of emotion, yet controlled. I don't think there is anyone else around to compare him with, quite honestly. I'd hesitate to mention
Conor Oberst
, though I know others will fall over themselves to do so. Conor Oberst is annoying. Luke Temple's voice is a delight.
The second highlight of the album is
people do
. The track begins with just Temple's voice and a guitar. It is slow, pure country/blues and a glorious drinking song. Its beauty lies in its simplicity. I really like Temple's voice in this song. I like how he holds back, it would be so easy to belt this out. Maybe he will in live performances.
The final track,
Darkness
, is deceptive. After being lulled into thinking perhaps you've heard the best tracks already, it comes as a pleasant surprise. It begins with Temple and just a drum with what sounds like rain in the background, then gradually, rhythms become more complex till eventually the whole thing spirals into psychedelia. He even waves cheerily at the
Beatles
Tomorrow Never Knows
along the way. Half way through, it changes tempo and softens into a gentle sway, fading into nothingness as the album ends.
Between these tracks, others fare less well. They are promising, but it does feel Temple is trying a little too hard. He isn't as relaxed as he was in
Hold A Match For A Gasoline World
. His tension and focus is barely disguised, which makes for demanding listening.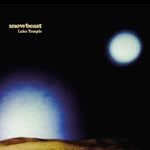 Snowbeast
http://www.myspace.com/luketemple
http://www.millpondrecords.com/
Envois approuvés
TV-free
,
Moominland
,
babble
,
I Hate Music Snobs
,
Scrawl Audio
,
Very Cunning Music for not so Cunning People
,
Slicethepie
,
60s/70s psych-rock
,
Charming Hostess
,
Does Music Influence Your Lifestyle?
,
newBlip
,
For those who don't sleep enough due to staying up late at night for no apparent…
,
One Group Fits All!
,
Contemporary Music
,
Shiny Happy People Who Love Amazing Music and Love Sunshine <3
,
Audioscrobbler Addicts
,
Debonair esprit
,
Lesser Associated Yet Streamable Artists
,
The Last.fm Diversity Revolution
,
Strange sounds
,
Music Nerds
,
Music For Pleasure
,
Chocolate Cake!
,
Extensive Musical Taste
,
i'm not anti-social, i just enjoy my music.
,
We love country...and we're not ashamed to admit it!
,
Law of Attraction
,
Addicted to Last.fm
,
What are you grateful for?
,
Plotters
,
No Ordinary Music
,
Lighthearted music
,
This is not a Group
,
We're Pirates and we Rule
,
Self-Diagnosed Obsessive Compulsives W/ Attention Deficit Disorder
,
lust.fm
,
those who just can't get enough of music
,
We Have Footwear in Our Avatars
,
Duyster
,
Children of the 70's who still listen to lots of music.
,
Genius Loci
,
Good Listener
,
Insomniacs Against Bedtime
,
friends with completely different taste of music
,
This Goop Only Consists To Halve The Blessed Dialectic, Maybe - Oh Myriad!
,
last.fm Group Ring
,
Old People, New Music
,
Real Journal Entries
,
music to fall asleep to
,
People who not only have a really eclectic taste in music, but also don't like to…
,
Stop the Alphabet Journals!
,
Genre Breakers
,
People who believe that they can beat a MILLION plays before life beats them
,
Late Night Cruising Sensations
,
Obscure Music Recommendations
,
We Love Weird Voices!
,
NO boundaries Music
,
Protest against the rising tide of conformity
,
fully streamable albums
,
My Gang
,
High Fidelity
,
Freedom Of Music