Axel Playa©since ➊➒➏➋ ♪♪♪♪ .ılıll|̲̅̅●̲̅|̲̅̅=̲̅̅|̲̅̅●̲̅̅|llılı. ♪♪♪♪, 51, Homme, Allemagne
www.house-mixes.com/profil…Dernière visite : avril 2014
4

7

2

2

4

écoutes depuis le 23 jui. 2007
2 254 coups de cœur | 17 messages | 2 playlists |

809 shouts

Flux
| | | | | |
| --- | --- | --- | --- | --- |
| 1 | | | | |
| 2 | | | | |
| 2 | | | | |
| 4 | | | | |
| 4 | | | | |
| 4 | | | | |
| 7 | | | | |
| 7 | | | | |
| 7 | | | | |
| 7 | | | | |
| 7 | | | | |
| 7 | | | | |
| 13 | | | | |
| 13 | | | | |
| 13 | | | | |
| 13 | | | | |
| 13 | | | | |
| 13 | | | | |
| 13 | | | | |
| 13 | | | | |
| 13 | | | | |
| 13 | | | | |
| 13 | | | | |
| 13 | | | | |
| 13 | | | | |
| 13 | | | | |
| 13 | | | | |
| 13 | | | | |
| 13 | | | | |
| 13 | | | | |

Flux
| | | | | | |
| --- | --- | --- | --- | --- | --- |
| 1 | | | | | |
| 2 | | | | | |
| 2 | | | | | |
| 4 | | | | | |
| 4 | | | | | |
| 4 | | | | | |
| 4 | | | | | |
| 4 | | | | | |
| 4 | | | | | |
| 4 | | | | | |
| 4 | | | | | |
| 4 | | | | | |
| 4 | | | | | |
| 4 | | | | | |
| 4 | | | | | |
| 4 | | | | | |
| 4 | | | | | |
| 4 | | | | | |
| 4 | | | | | |
| 4 | | | | | |
| 4 | | | | | |
| 4 | | | | | |
| 4 | | | | | |
| 4 | | | | | |
| 4 | | | | | |
| 4 | | | | | |
| 4 | | | | | |
| 4 | | | | | |
| 4 | | | | | |
| 30 | | | | | |
À propos de moi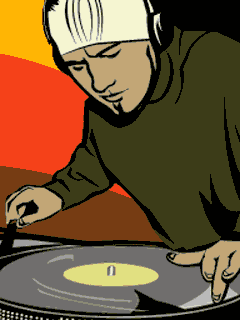 http://www.house-mixes.com/profile/Axel%20Playa
Soundcloud is a fantastic website and does it's job very well, but as you may have realised it doesn't cater for the DJ in a friendly way, free accounts are limited to 2 hours of music...that's just a few mixes from the many you probably want to upload and share. That is why many DJ's are now looking for an alternative to soundcloud to host their mixes on the internet.
That is where House-Mixes.com comes in to help, we are an established feature rich DJ community with over 250,000 registered users (Jul 2011), we offer many of the benefits that Soundcloud offers with some additional and important benefits too which include:
- Unlimited FREE mix / track uploads
- NO filesize limits
- NO mix length limits
- Friendly & interactive community
So if you are looking for an alternative to Soundcloud then create your free account now and give us a try. Don't let the title of the site fool you, we cover virtually every electronic dance genre on the planet.
http://www.house-mixes.com/join/
]
Music is a very important component in my Life
I hear what I like
That depends on my mood
Excluding German Volksmusik *gg*


For Example New Country ( Toby Keith and George Strait,Garth Brooks)
Songwriter ( Jason Mraz,Amos Lee,Justin Nozuka,Anna Nalick)
R+B ( John Legend,Will Downing)
Hip Hop (Redman,Kayne West)
Hardrock (Whitesnake)
Smooth Jazz( Brian Culbertson,Richard Elliot)
Nightwish,Linkin Park,Fury In The Slaughterhouse,Scorpions,Coldplay
Gerry Rafferty,Al Stewart,Supertramp,Grandmaster Flash And The Furious Five,Freddie Jackson,Lisa
Stansfield,Pink Floyd,Sigur Rós.Nate James,Schiller,Rue Du Soleil,Cafe Del Mar,Instant Wilkie,Calexico,Enigma,Mo´Horizons,
Phantom Planet,Sophie Zelmani,Abakus,Tortured Soul,Michael Bublé,Carpatica,Emilana Torrini and many more

My new

GroupMusic Gourmets
Finest Psy Trance
FREqSpace Noodle
GaudiumMano Mono
SuntreePrivate Guide (Album Edit)
OdiseoFaith
OvnimoonMystical Technology
FlowjobChange Everything
Motion DriveComplete Access
Wonderful Chillout--Thank You Babsi
Canblaster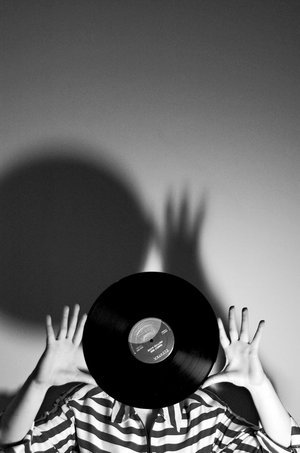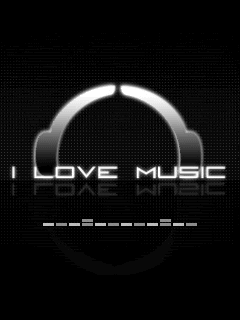 ♫♪♫♪♫♪♫♪♫♪♫♪♫♪♫♪♫♪♫♫♪♫♪♫♪♫♪♫♪♫♪♫♪♫♪♫♪♫♫♪♫♪♫♪♫
Your Taste in Music Says You're Dynamic


Your musical tastes are energetic and rhythmic.
You are full of energy and can be quite talkative.

You are forward thinking and open minded.
You despise conservatism of any sort.

You are intense, detail oriented, and motivated.
You are an ambitious person, though your ambition is anything but conventional
What Does Your Taste in Music Say About You?

Grüße aus Deutschland
Greets from Germany
Salutations de l'Allemagne
Saluti da Germania
Saludos desde Alemania
Привет из Германии
Groeten uit Duitsland
تحية من المانيا
Pozdrowienia z Niemiec
Saudações da Alemanha
Pozdrav iz Njemačke
Hilsen fra Tyskland
स्वागत करती है जर्मनी से
Terveisiä Saksa
גריץ פֿון דייַטשלאַנד
Pozdravy z Německa
Hälsningar från Tyskland
Χαιρετίσματα από τη Γερμανία
जर्मनी से अभिवादन
Köszönti a Németországból
Поздрави от Германия


I've just listened


Best Lastfm friend

Babsimausi
My Fav Tags
------------------------------------------------------------------------------------
Since 7.8.2009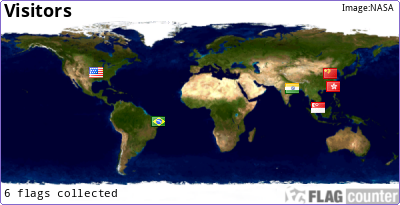 Create your own visitor map!
Weekly Top 10 Artists
Last.FM Milestones
1st track: (23 Jul 2007)
Dido - Do You Have a Little Time

1000th track: (19 Jul 2008)
Toby Lightman - Slippin'

2000th track: (13 Sep 2008)
Rue du Soleil - Estonia

3000th track: (04 Oct 2008)
Afterlife - Breather

4000th track: (20 Oct 2008)
Carl Anderson - Magic

5000th track: (01 Nov 2008)
Troubleman - Change Is What We Need

6000th track: (23 Nov 2008)
Giorge Pettus - This Is Your Night
7000th track: (09 Dec 2008)
Nik Kershaw - Wouldn't It Be Good

8000th track: (31 Dec 2008)
Kitty the Bill - Mister mista

9000th track: (17 Jan 2009)
Syleena Johnson - Special Occasion

10000th track: (08 Mar 2009)
Belleruche - Goose Blues

11000th track: (11 Apr 2009)
Nik Kershaw - Wouldn't It Be Good

12000th track: (21 May 2009)
Knee Deep - I Gobedea (Afrolatin Dub)

13000th track: (08 Jun 2009)
Carleen Anderson - Until I See You Again

14000th track: (11 Jul 2009)
Alejandro de Pinedo - Cancer

15000th track: (26 Jul 2009)
Ananda Project - Breaking Down

16000th track: (22 Aug 2009)
Chairlift - Bruises

17000th track: (19 Sep 2009)
Pauli Carman - Dial my number
18000th track: (15 Oct 2009)
Frankie Flowerz - Groove On 98

19000th track: (07 Nov 2009)
AmBeam - Love Supreme

20000th track: (03 Dec 2009)
Deodato - Happy Hour

21000th track: (27 Dec 2009)
Funkerman - Speed Up

22000th track: (10 Jan 2010)
Ananda Project - free me

23000th track: (29 Jan 2010)
Black Sheep - Have U.N.E. Pull

Generated on 13 Feb 2010
Get yours here
Music is the only language the whole world understands
If the people we love are stolen away from us the only way to have them live on is to never stop lovin'them. Buildings burn, people die, but real love is forever...
--------------------------------------------------------------
""in life God doesn't give you the people you want. he gives you the people you need; to teach you, hurt you, love you, make you laugh, and make you exactly the person you should be""
--------------------------------------------------------------

Music surrounds us daily. Music enriches us. Music unites us. Music divides us. Music leads us. Music is approaching us. Music from us. Music provides us. Music is only music ..... and yet it is music
-------------------------------------------------------------
Without music life would be a mistake.
F. Nietzsche
The joy of music should never be interrupted by a commercial. ~Leonard Bernstein
Music produces a kind of pleasure which human nature cannot do without. ~Confucius
Music expresses that which cannot be said and on which it is impossible to be silent. ~Victor Hugo
The music is the most popular of all the arts.(M.D 'Agoult)
Music is the universal language of mankind. ~Henry Wadsworth Longfellow, Outre-Mer
My idea is that there is music in the air, music all around us; the world is full of it, and you simply take as much as you require. ~Edward Elgar
Music is an outburst of the soul. ~Frederick Delius
Music is love in search of a word. ~Sidney Lanier
Music is the wine that fills the cup of silence. ~Robert Fripp
Music is the mediator between the spiritual and the sensual life. ~Ludwig van Beethoven
Where the language stops, starts the music.(E.T.A Hoffmann)
Music says the unsayable(Friedrich Smetana)
Music is a higher revelation than all wisdom and philosophy.(Ludwig van Beethoven)
I think that music has an endless life.(Anne Dudley)
The music is the shorthand of emotion! (Leo Tolstoj)
The music is the language of passion. (Richard Wagner)
Anyone who loves music, can never be quite unhappy.(Franz Schubert)

The music speaks for itself, provided we give it a chance (Yehudi Menuhin)
"The best in music is not in the notes." Gustav Mahler (1860-1911)
...when the music is your special friend, dance on the fire as it intends, music is your only friend until the end.
Jim Morrison



---------------------------------------------------------------
Music was my first love
And it will be my last
Music of the future
And music of the past

To live without my music
Would be impossible to do
In this world of troubles
My music pulls me through........John Miles
All music is folkmusic. I ain't never heard no horse sing a song
Louis Armstrong
My super-eclectic score is currently
742/1000
Third Ear Audio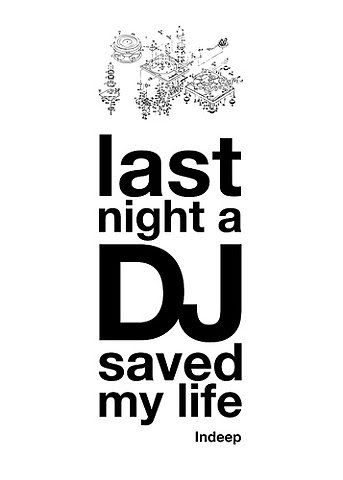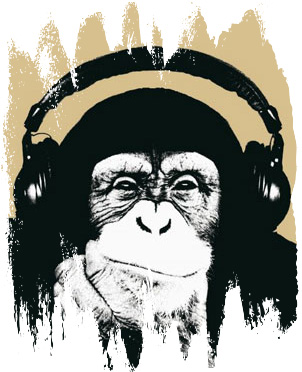 Mo´Horizons---The Worlds Finest Trip Hop From Hannover



Cafe Del Mar-The label from the relaxing terrace in Ibiza (San Antonio) specializing in Ambient music.


Sigur Rós--The Icelandic Giants Of Post-Rock


Sophie Zelmani
The Swedish Beauty With Bewitching Voice


Emiliana Torrini
The Versatile Artist From Reykjavik



Schiller--The Two Guys From Hamburg Are Playing Relaxing, Spherical Melodies With Poetic Lyrics


Michael Cretu aka Enigma--The Master of Trance Sounds


Rue Du Soleil--The Terrific Swiss Musicians And Lounge Performers


Miguel Migs-- (real name Miguel Steward, also known by the pseudonym Petalpusher) is a deep house DJ and producer from San Francisco, California.


Cole Davis-- A singer, songwriter, pianist, guitarist, violinist, and violist. The only thing more varied than her choice of instrument is her musical style


Eli ´Paperboy´Reed-- A Boston-via-Delta South soul singer who, with his band the True Loves, conquered both street corners and punk clubs with a mix of grooved-out rave-ups and slow-burning ballads.


Calexico-- A rock band based in Tucson, Arizona, known for playing an eclectic variety of music


Toby Keith, is an American country music singer-songwriter, record producer, and actor.
Sweet Milla Vovovich