Leader :
SHTKLL
Politique d'adhésion :
Ouvert
Créé le :
30 mai 2007
Description :
For fans of the Aggrotech band Agonoize and the other projects of MAO Music: Infekktion, Sero.Overdose and Virtual><Embrace.

Friendly Group :
+ German Dark-Electro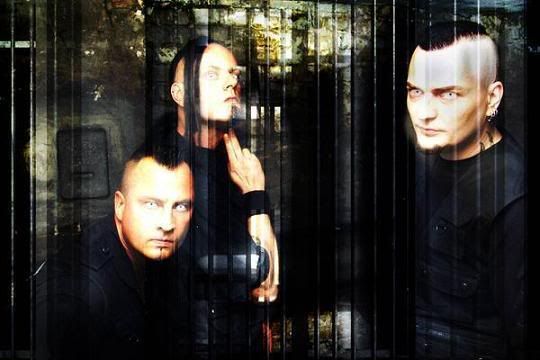 Agonoize, established In 2002 by Mike Johnson and Olli Senger, split the electro scene in two parts with their MCD "Paranoid Destruction".
With musical roots coming from bands like Klinik and Suicide Commando, Agonoize gets lots of admiration, as well as criticism, but all reactions agreed "Voll auf die Fresse, voll auf den Dancefloor." - "Full in the face, full on the dance floor."
UPCOMING: Noisuf-X - Voodoo Ritual [NEXT ALBUM] par de_spy | 17 juin 2008 |

1 commentaire

Harsh & Insane Party III par exe89 | 26 nov. 2007 |

4 commentaires

[PLAYLIST] 06-10-07 - Harsh & Insane Party II. par exe89 | 24 nov. 2007
Tout afficher
Lire le classement des groupes
Voir tous les membres
Activité récente
PR0T0TYPE-ZERO a rejoint ce groupe.

février 2015

White-Noise- a rejoint ce groupe.

février 2015

Lextasys a quitté ce groupe.

janvier 2015

Johka151 a rejoint ce groupe.

décembre 2014

phuelue a quitté ce groupe.

avril 2014

Cyberkatze a quitté ce groupe.

janvier 2014

Dulukk a rejoint ce groupe.

novembre 2013

Un utilisateur supprimé a rejoint ce groupe.

novembre 2013

paulgibbo333333 a rejoint ce groupe.

octobre 2013

nibbler13 a quitté ce groupe.

septembre 2013